Quote:
Originally Posted by xpsyclonex2002
What kind of connectors are these called?
I've always called them a quick release coupling.
The cheap tool is one like:
Better tools are sold, obviously but this will get you through the job.
A compression fitting joint (for joining the JY line to the existing line) looks like: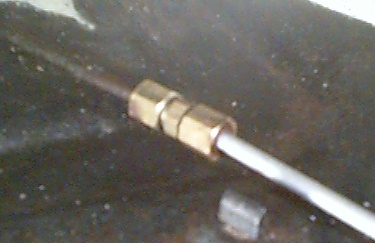 Better than rubber, cheap but effective. Use a line clamp adjacent to the compression fitting.
The male QC connector looks just like the two male ends opposite from the female fitting end, BTW.
As long as your rod needs this exact filter for a reason, fine. Otherwise there are similar-type OEM and aftermarket filters that don't use the quick connect fittings.