Quote:
Originally Posted by
MARTINSR
I don't understand where it is hitting, you mean down in the bottom of the hole when it opens the leading edge of the door is hitting in the bottom of the recessed area of the quarter? If that is the case you need to move the pivot point nearer the edge so it swings out more like a gate, if the hinge pivot point is back away from the edge the front swings in like a door the car swing in the front edge. So moving the pivot point forward is what it sounds like you need.

And that pivot point needs to be as close to the skin of the lid as possible. The further away from the skin the more the lid will move forward before going in at the front needing a wider gap.

Is that where you are, am I understanding this?

Brian
yep! I took it off and looked at it closely. The hinged got pulled back(towards front of car) as well as pulling the pivot point away from the skin. Both those together were causing it to hit.
So I first straightened the hinge arms. This would have brought out the gas door and back a tad. You can see where one arm was bent so bad it cracked paint.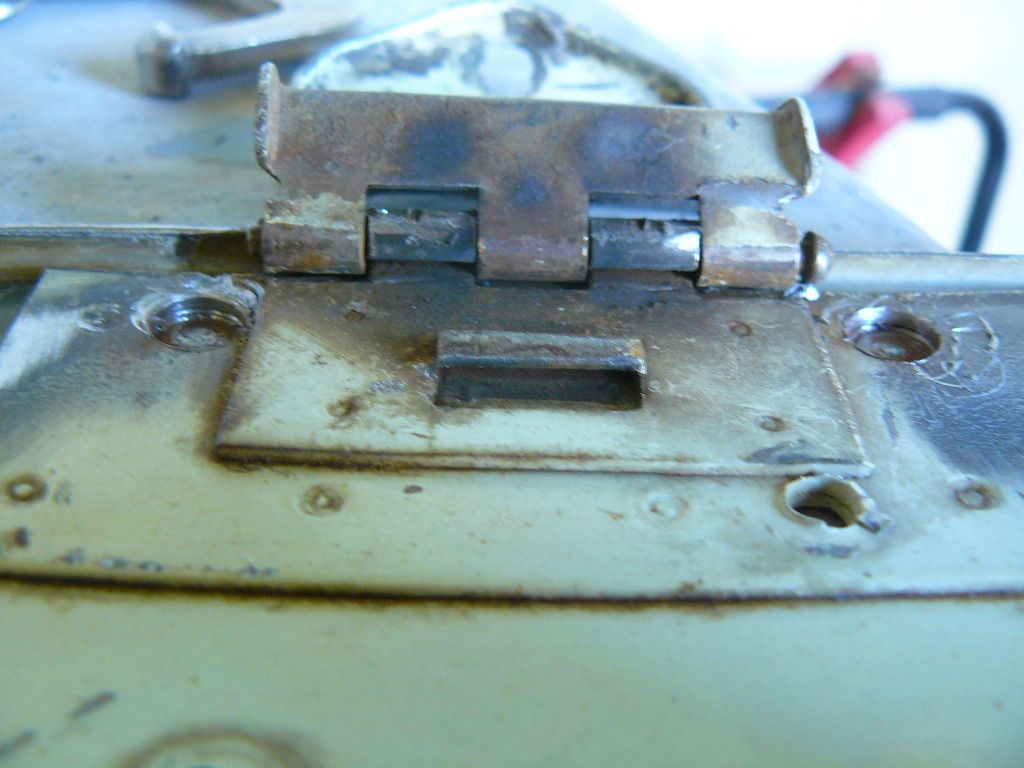 /P1130799_zps88941a33.jpg[/IMG]
Then I dealt with this side of the hinge to push the pivot point tight against the skin and forward. So after straightening the first hinge it would have brought the gas door to far out, but after moving the pivot point forward and closer to the skin it brought it back in and more level with the surface around the gas door opening, thus undoing the prior damage to the hinges on the gas door
Also had to plug weld to out skin due to broken welds, which also contributed to the gas door hitting.
time to get this done! I could have cut slices on the quarter but would rather fix what's wrong than what's right.