check out the
55-59 chevy truck thread
a lot of us over there.
i used my stock gauges. i did take them apart clean every thing up, new bulbs and crinkle painted the face.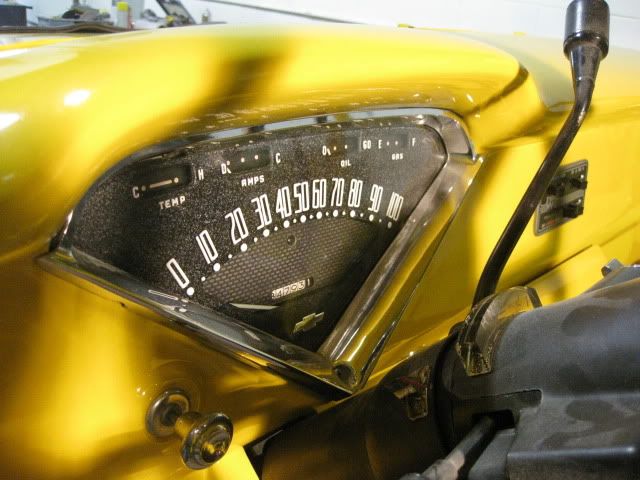 new face plate is $10 from brothers. i used my old trim bezel.
i would not use the amp gauge, too much going thru there for the old gauge.
i did retrofit a volt gauge in the amp gauge and kept the stock look and needle.
i need to write that one up, but in a nutshell:
remove amp gauge
make volt meter work
cut off old needle
jb weld old needle on new gauge