Ratech Inc.
www.ratechmfg.com
has an ad in Car Craft this month that includes
wording of "
Solid Pinion Bearing Spacers
" that eliminate the stock crush sleeve,
for Chrysler, Ford, & GM housings.
Their solid bearing spacer: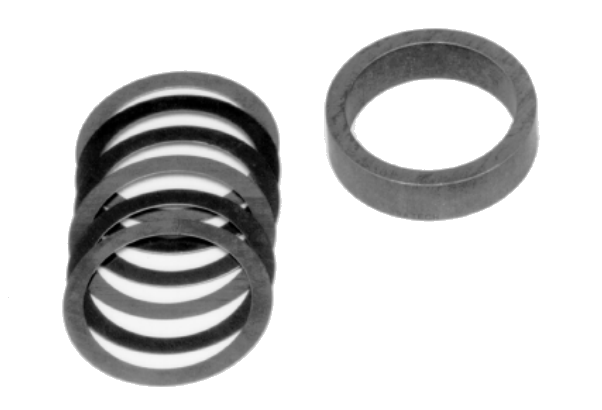 And in the same issue in the Tech Tips section #1 tip is for Reider Racing's GM "set-up"
bearings that are a slip fit for setting pinion depth properly but
without the hassle of
pressing the new bearing on-and-off several times (if it takes that, you have more chance
of damaging the bearings), and are included in their "master set-up kit".
I'm thinking this
and the solid spacer might be the way to go.
Also, the "adjustable differential shim" kit from Reider looks to be a beneficial expense
if needed.
Full info HERE.
It looks like I'm just going to pull the carrier and store it until the funding says to purchase
this stuff, and make my axle like new again all in one shot.