This is a 100 CC graduated burette. I got this at a Science supply store.
Go to a plastic store, or maybe an arts and craft store and get some scrap pieces of clear plastic, and drill holes in it.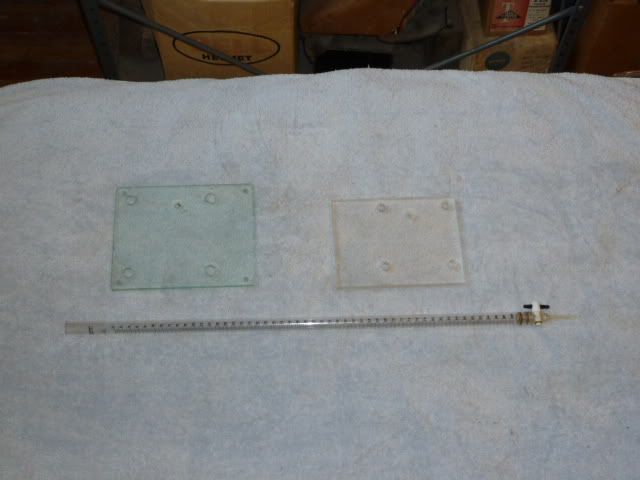 Get some nuts that match the threads on your head bolts, and use them to hold the plastic on the bottom of the cylinder head, with the stock head bolts. Use a light coat of Vasoline to seal the plate to the head.
In a similar manner, you can put a piston, with rings, and seal the edges with Vasoline, in a cylinder bore, and put the piston down .500 or maybe .250 of an inch, below the deck, and measure the volume above the piston, with the plate bolted on the engine block with short bolts, that match the head bolt threads. Calculate the volume of the cylinder, and compare the difference from what you measured. This gives you piston dome volume, or dish, and valve relief pocket volume.