I just recently blacked out the interior of my truck and redid the headliner. Here's the pic of what I did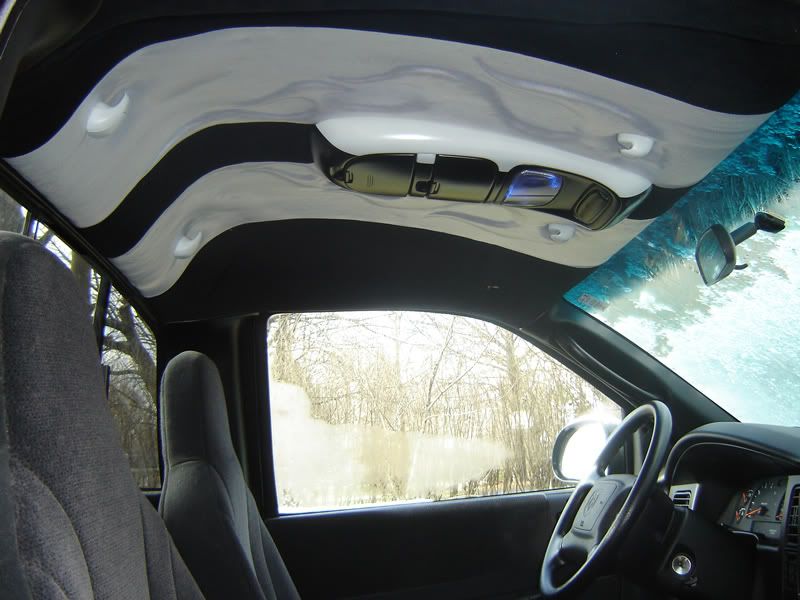 It was actually fairly simple to do, but I've run into a problem. I used 3M adhesive, but it has started to fall in some places. Can someone recomend a good professional strength adhesive and a place to get it?
Also, I had trouble with the corners as the fabric would not stretch to fill the back concave sections without bunching. I managed to neatly fold it over and since it is black moleskin, the fold is nearly invisible. I'd still rather have it smooth and since I have to pull it out again to reglue I thought I'd try and get it to smooth out. Any ideas?