Agreed on cam
Cam A 1996-2002 L31 Vortec 350/1994-96 Impala SS/Caprice Iron head LT1 350/94-96 Caprice L99 4.3 V8 camshaft has specs of:
191║/196║ 0.412"/.428" on a 111║LSA
Cam B The Ramjet 350/HT383/Marine 305-350-383 cam specs:
196║/206║ 0.431"/.451" 109║ LSA
Not worth the money or time to swap out from cam A to cam B
Decent price on the p/n 282 longblock.
The balance that comes with the longblock is slightly narrower in order to fit the 4x reluctor wheel which is under the timing cover.
The width of this part: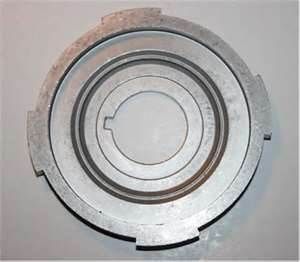 Here are the 2 balancers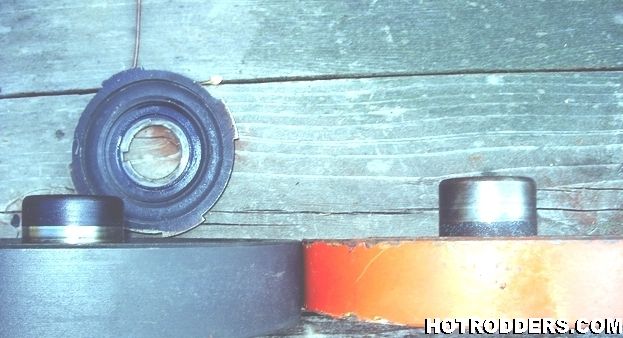 Here is the timing set you should run its the LT4 chain and its only $50 for the set, bought individually the parts are $180 (LT4 had stock rev limit of 6412 rpm, this is a good single roller chain-not sure what your crate will have as is though)
p/n 12371043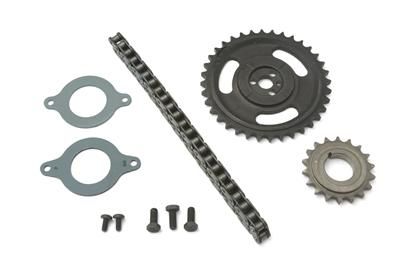 Here are the 2 front covers
And here is the front of a roller cam block like your 880 block.
Front timing cover part number that has the crank position sensor hole(the cover that came with your crate engine) 10244600
p/n for the plastic front cover that does NOT have the CKP sensor hole is
12562818 . This cover comes on the ZZ383, ZZ4 etc crates.
peace
Hog