The business next to my work tossed a couple of these and set 'em next to the dumpster. I grabbed this one. It was the best of the bunch. Absolutely nothing wrong with it! It's a heavy duty HON. Thing weighs a ton!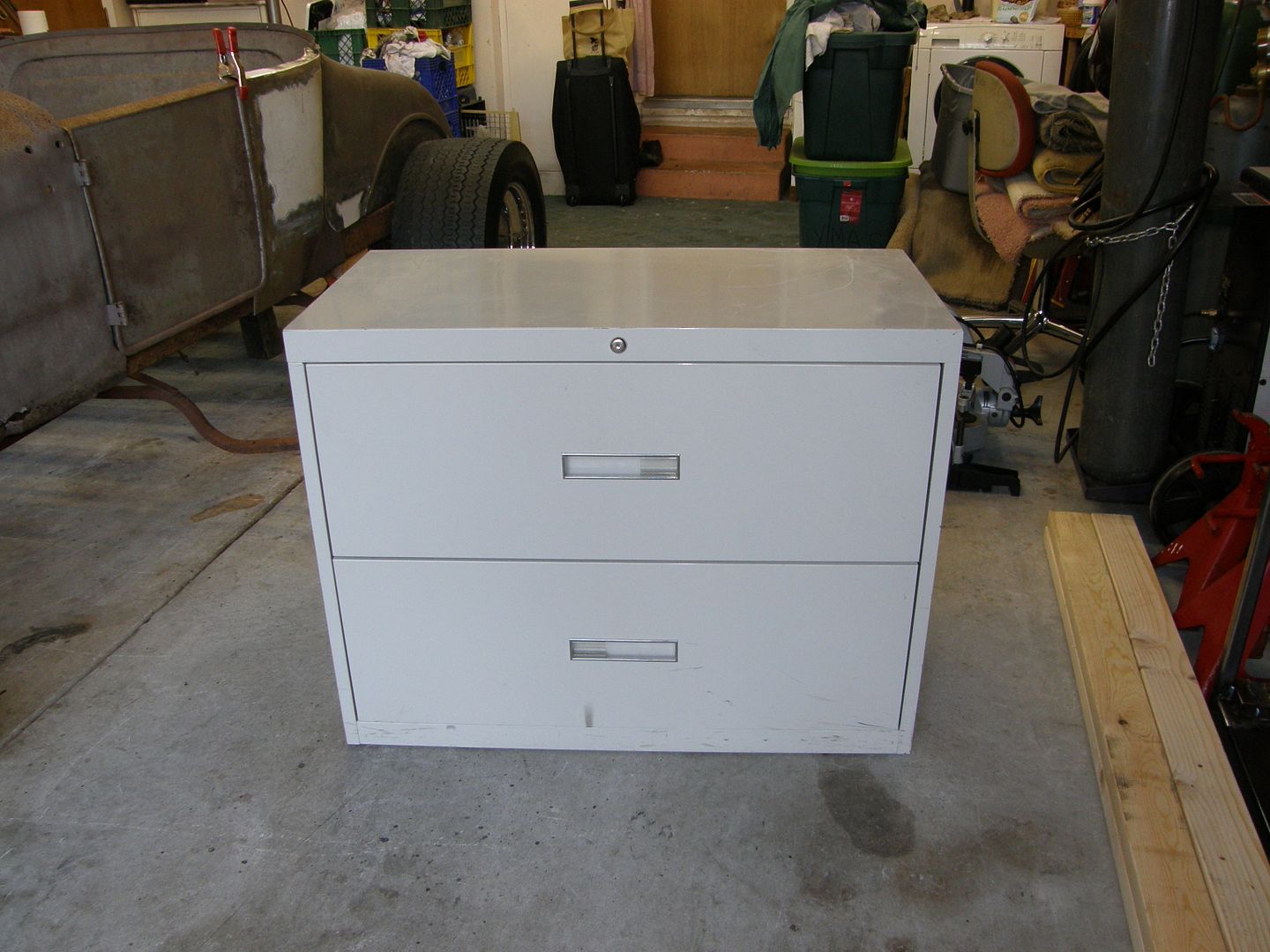 When I saw it I knew immediately what I was gonna use it for! Took some measurements and sure enough, it'll fit! Into my truck it went!
Most of my corded power tools sit on these two warped corkboard shelves, next to the welding table. Not only do they get covered with grinding dust but the whole thing just looks unsightly!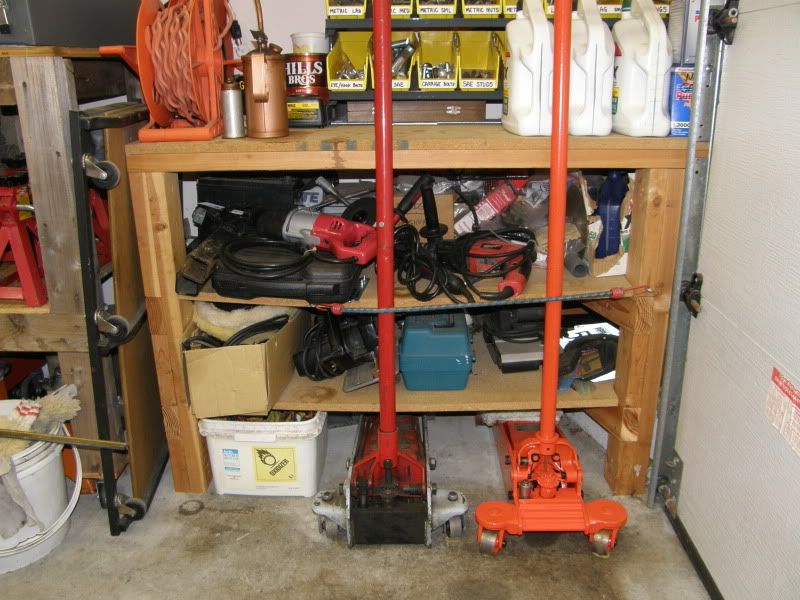 Spent an hour or so after work tonight and tore out the junk shelves. Rebraced it and cleaned everything up. Fits like a glove!
Woodworking tools in the bottom drawer, metal working tools in the top. I'll probably lay some carpet or something in there as drawer liners.
Looks much better than before and now the tools are protected too!