Hotrodders.com April Art Contest, Voting Starts Now !! Enjoy !!
Voting Starts Now!
for this months "Hotrodders Art Challenge" April Edition. A small turnout but none the less high quality from everyone and a fun subject of an American Muscle icon. Last Months "
Winner 57 Corvette
" Chose a tough subject "
57 to 67 Vette any type
" and the response was classic differences in styles again, great work from all and congrats to the winners in advance.
Plese vote now for YOUR favorite Vette for the month as you see fit and to your tastes, art is something we all see different and appreciate. The polls for this month will close in five days automatically from this post date.
Winner of the contest gets to choose the next months contest subject.
Enjoy Guys !!
Images have been posted by date of submission and resized for quicker page loading of some artwork,
please click on larger link images for higher resolution Artists work.
Bowtiekids 63 pixel art "Pro Street" Vette

Doodlers "Vette Double Whammy" composition Line Art
Last Months Winner 57 Corvettes "Cruise-In Classic" Digital Art
Click The Link to View artists larger original images
http://i244.photobucket.com/albums/g...rs/57Vette.jpg
Fortypickups "All Skewed Up" Vector Line Art Vette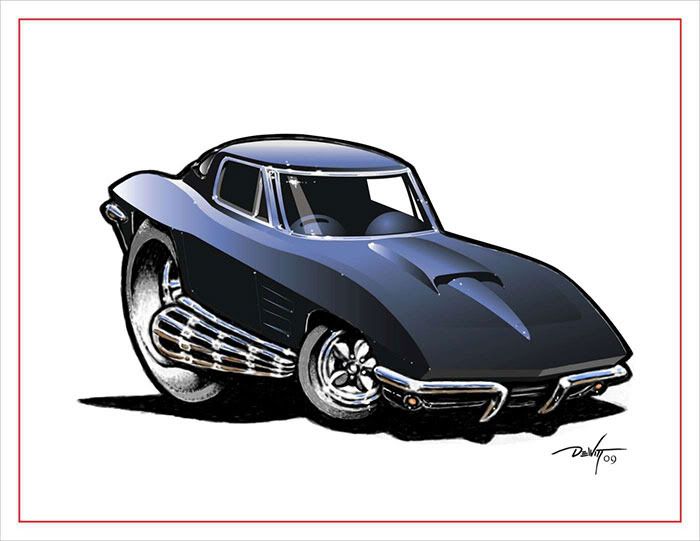 Click The Link to View artists larger original images
http://i244.photobucket.com/albums/g...vect1-1400.jpg
Only Racing's "Boardwalk Power Tour" Vette Illustration
Click The Link to View artists larger original images
Standard 1024X768 Wallpaper
http://i244.photobucket.com/albums/g...tewall1024.jpg
Jumbo sized 1440X960 Wallpaper
http://i244.photobucket.com/albums/g...tewall1440.jpg