Quote:
Originally Posted by Blazin72
Don't forget the Chevy 302
Yep, that's why I said "Assuming FORD 302"
If it's a question of 302/351W identification, there was a recent thread on this that I remember reading. Simple, quick, and accurate. It had to do with deck height and the height of the "China Wall" at the front of the intake manifold, I think.
Here is the thread
Quote:
Originally Posted by willowbilly3
I always tell my Chevy buddys that anyone can wrench on a chevy but it takes a real mechanic to work on a Ford,lol.
I know you already have the intake off but the simplest way for me to tell the difference is the lower thermostat housing bolt. On a 221-302 is will be somewhat behind the timing cover and you can't get a socket on it. On the 351W the same bolt is high enough that you can remove it with a socket and extension right over the top of the timing cover/water pump.
Quote:
Originally Posted by Joe G
Here is how you can tell a 302 from a 351 block from 10 feet away:
On the front of the engine, look at the distance between the top of the water pump and the deck.
On a 302, the top of the water pump is about even with the deck of the block, but on a 351, the deck is over an inch taller at that point.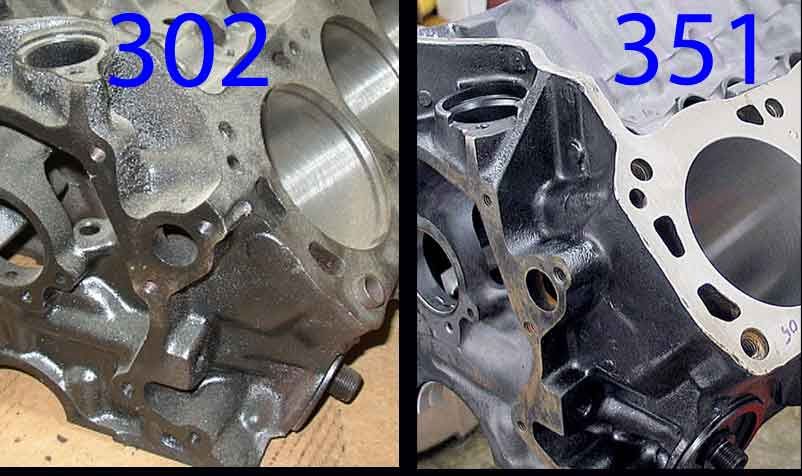 If it's a 302 vs 5.0L situation ... there are quite a few differences when it comes to balancers, timing covers, w/p rotation, and accessory drives.