Finally got the Maverick 8" rear mounted up in my '27 roadster.
Parts used:
Land Rover Discovery trailing arms - $35 pair.
'87 Subaru coilover shocks - $18 pair.
'01 Kia Sportage trailing arm (panhard bar) - $22.
Salvage yard steel for brackets - 40 cents a pound.
Setup the rear w/3* of pinion angle.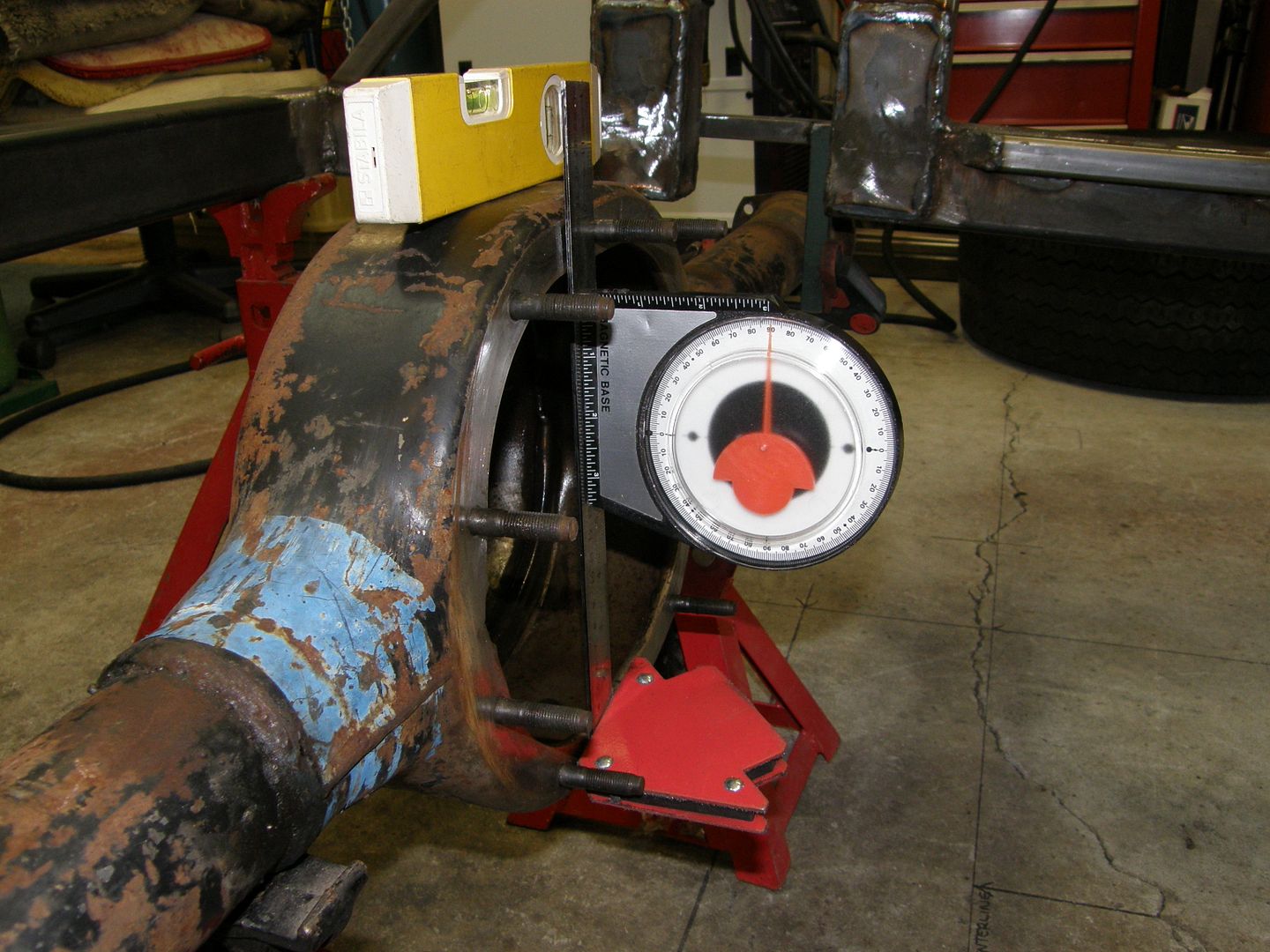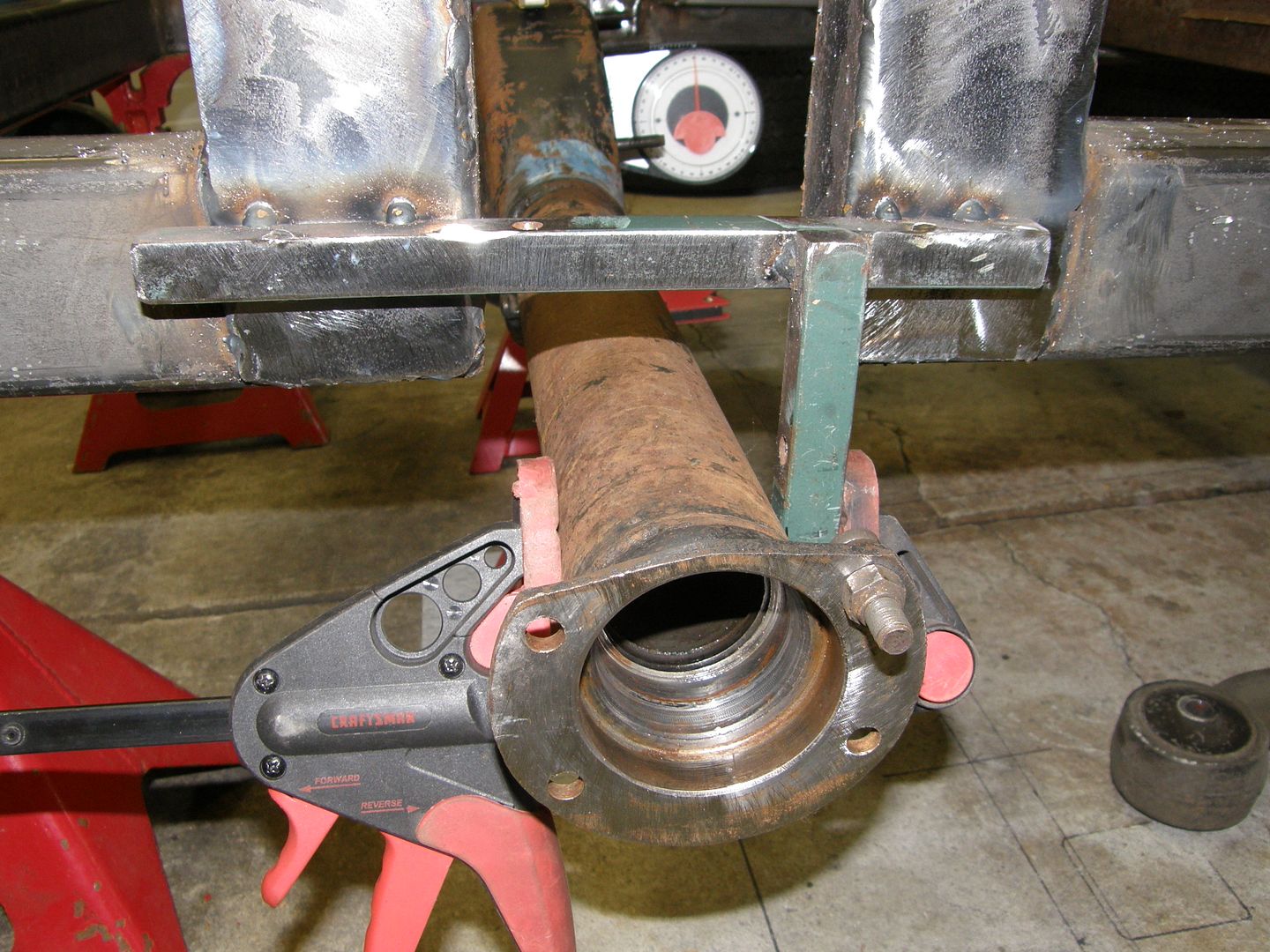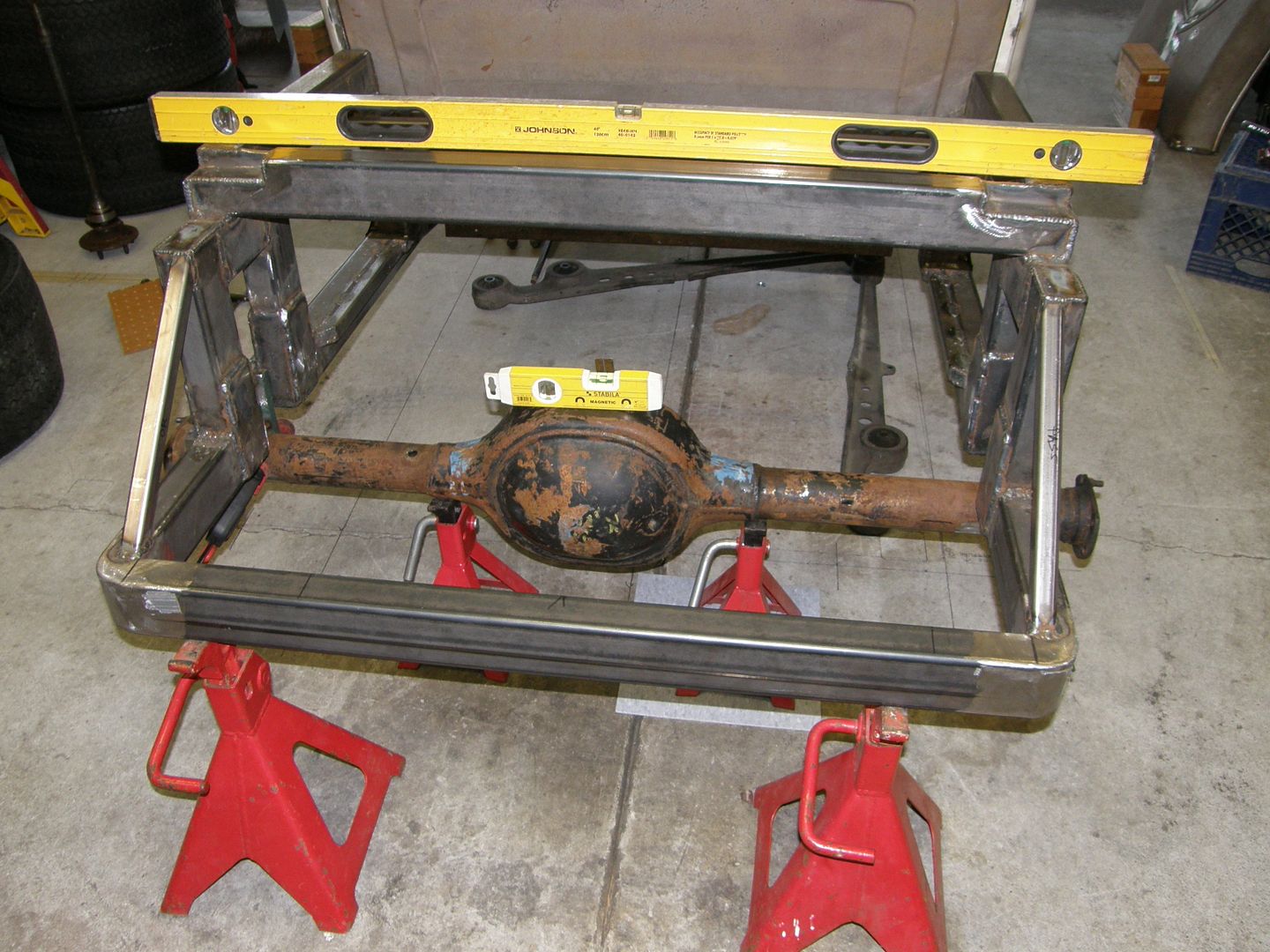 I sandblasted all the parts and then designed some rear brackets and tacked 'em up.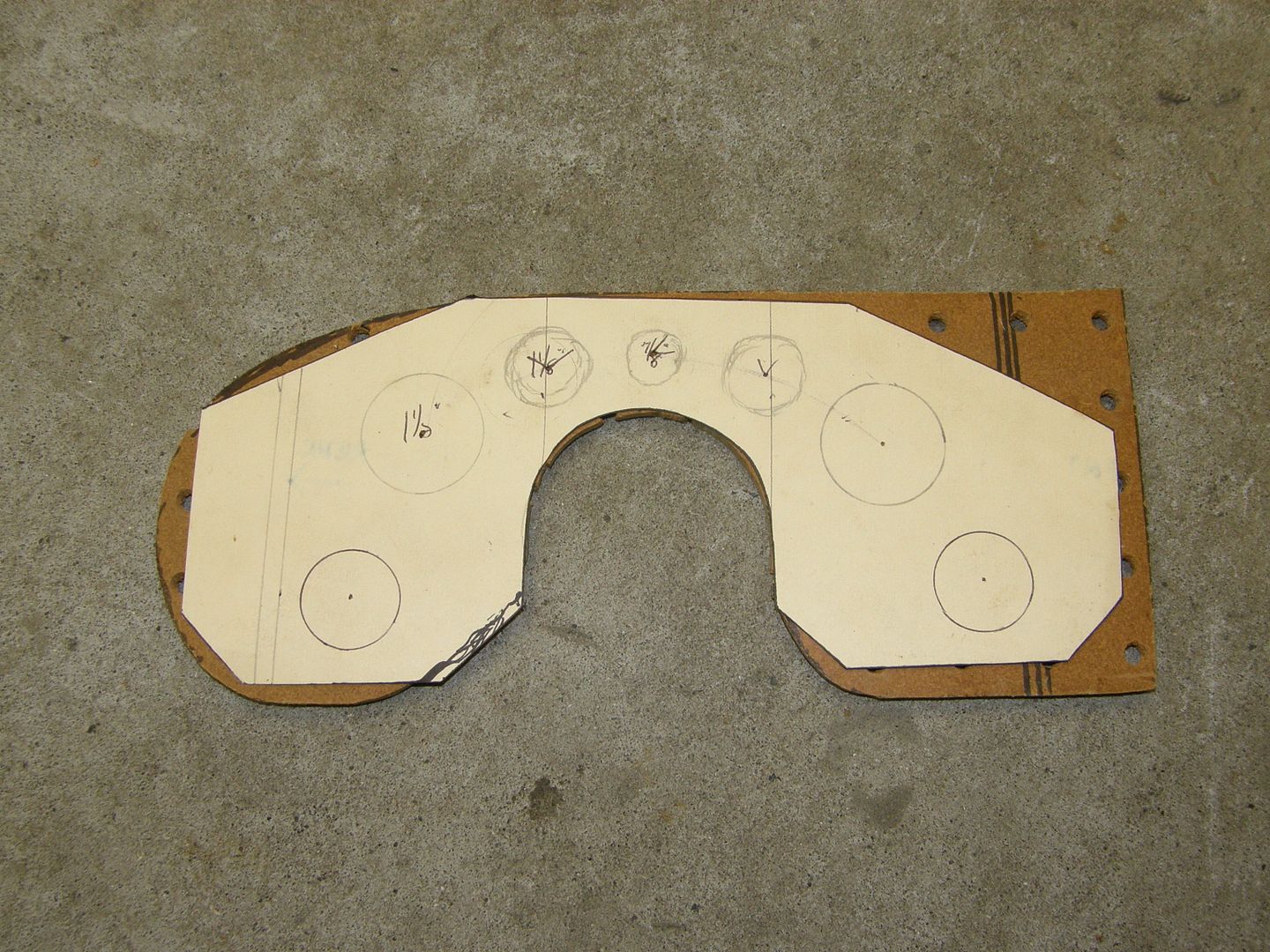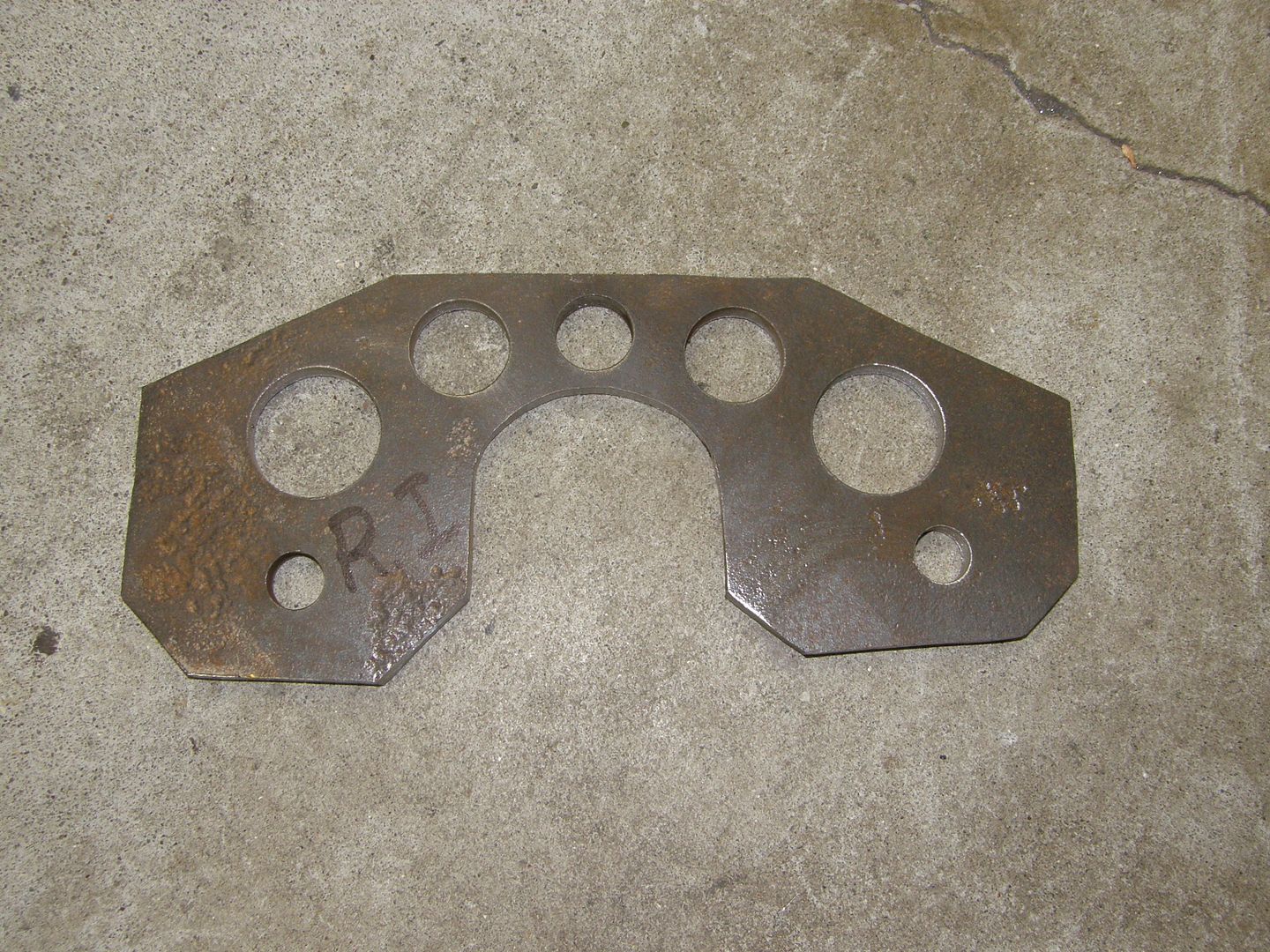 Built the X-member outta 2" square tubing and mounted the front brackets there.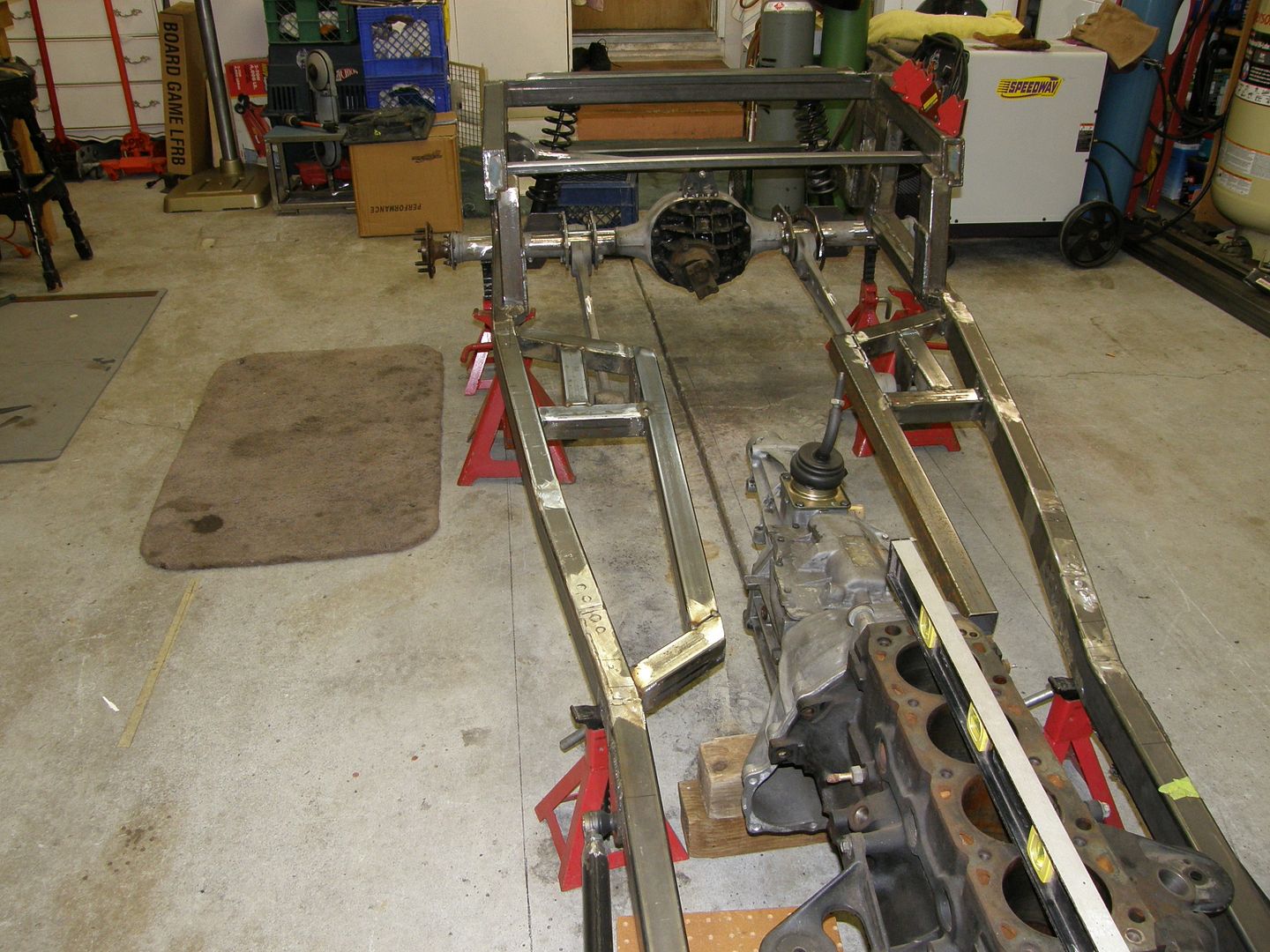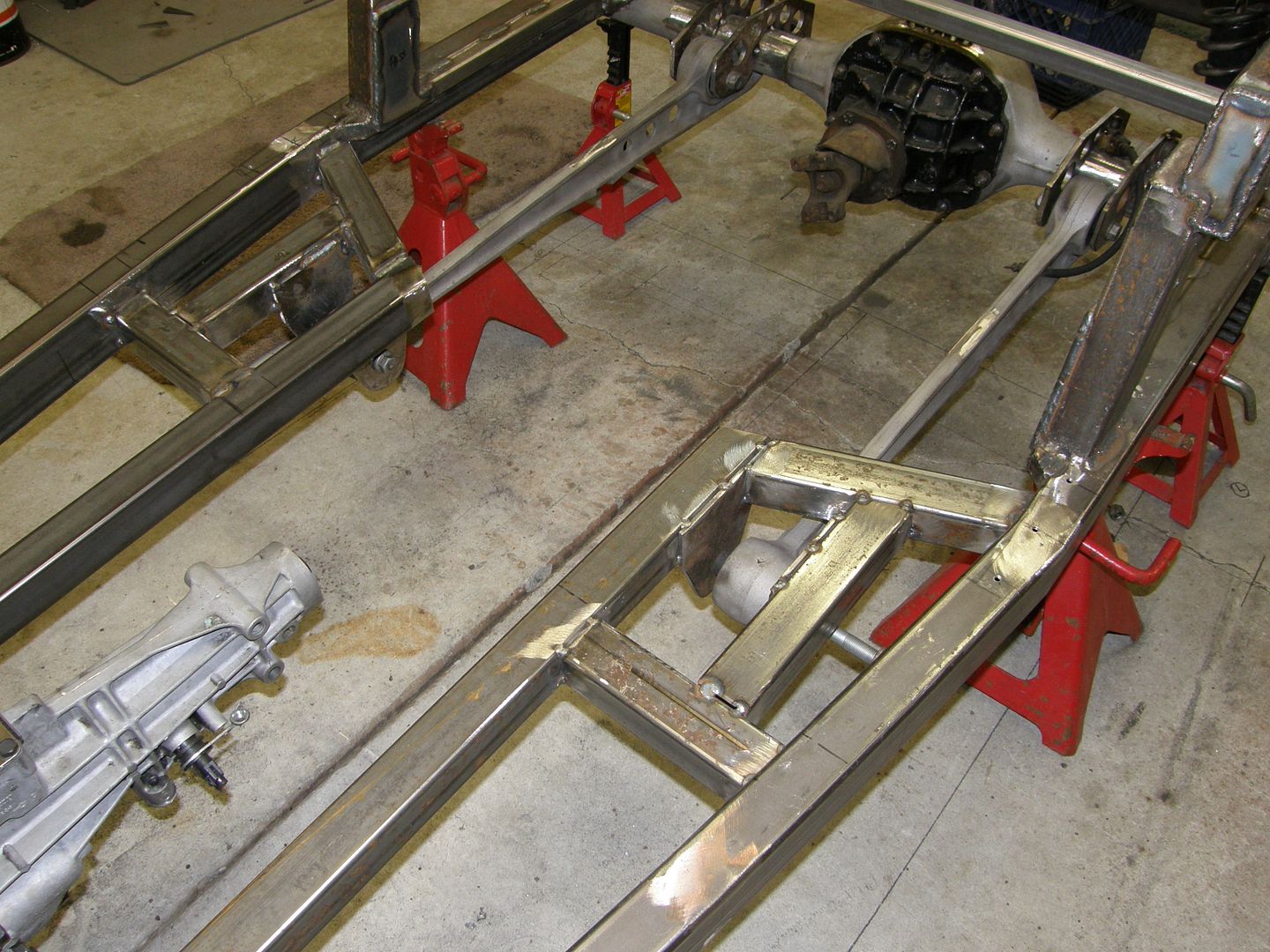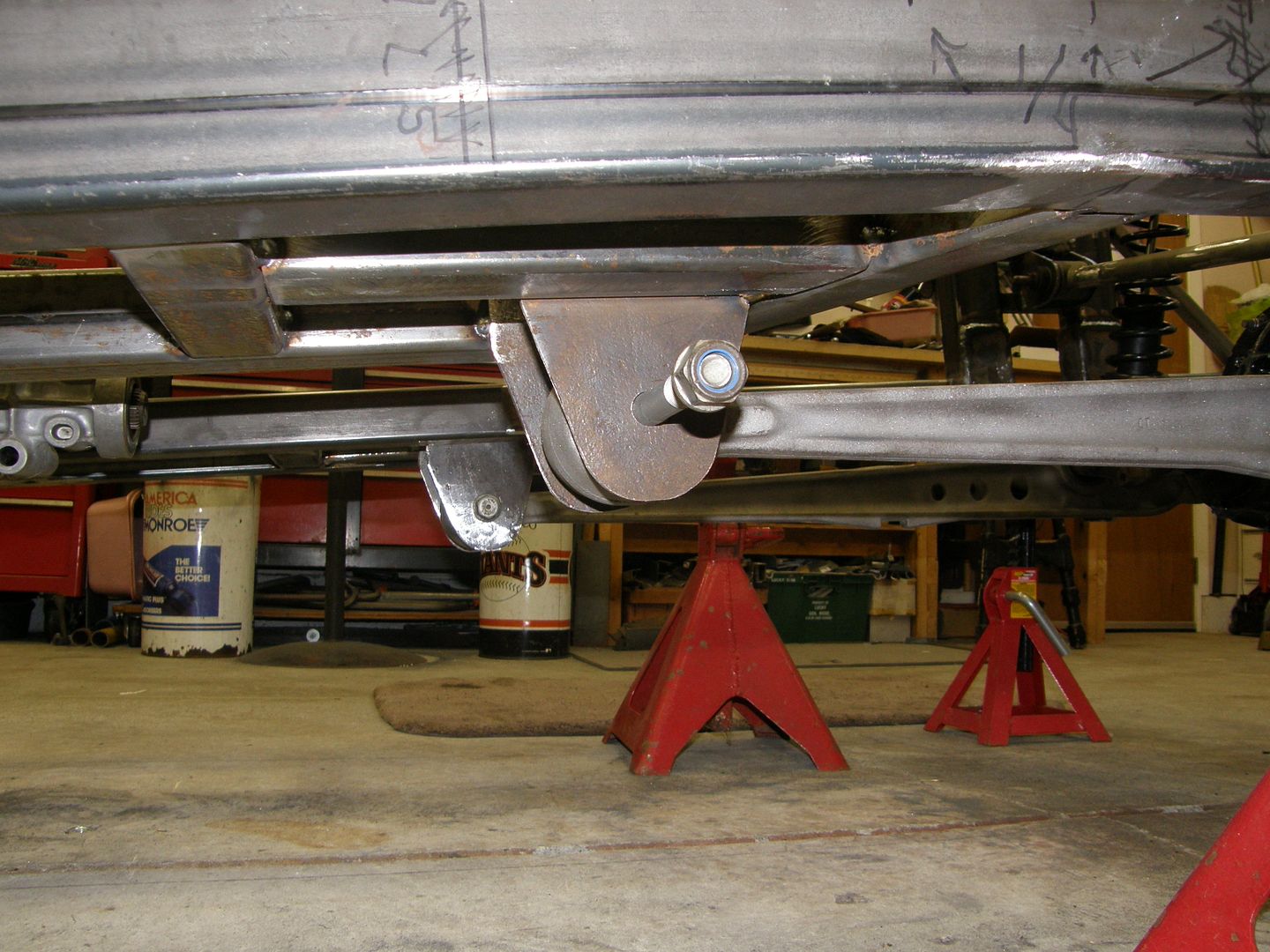 Cut some patterns and made up the lower shock mounts.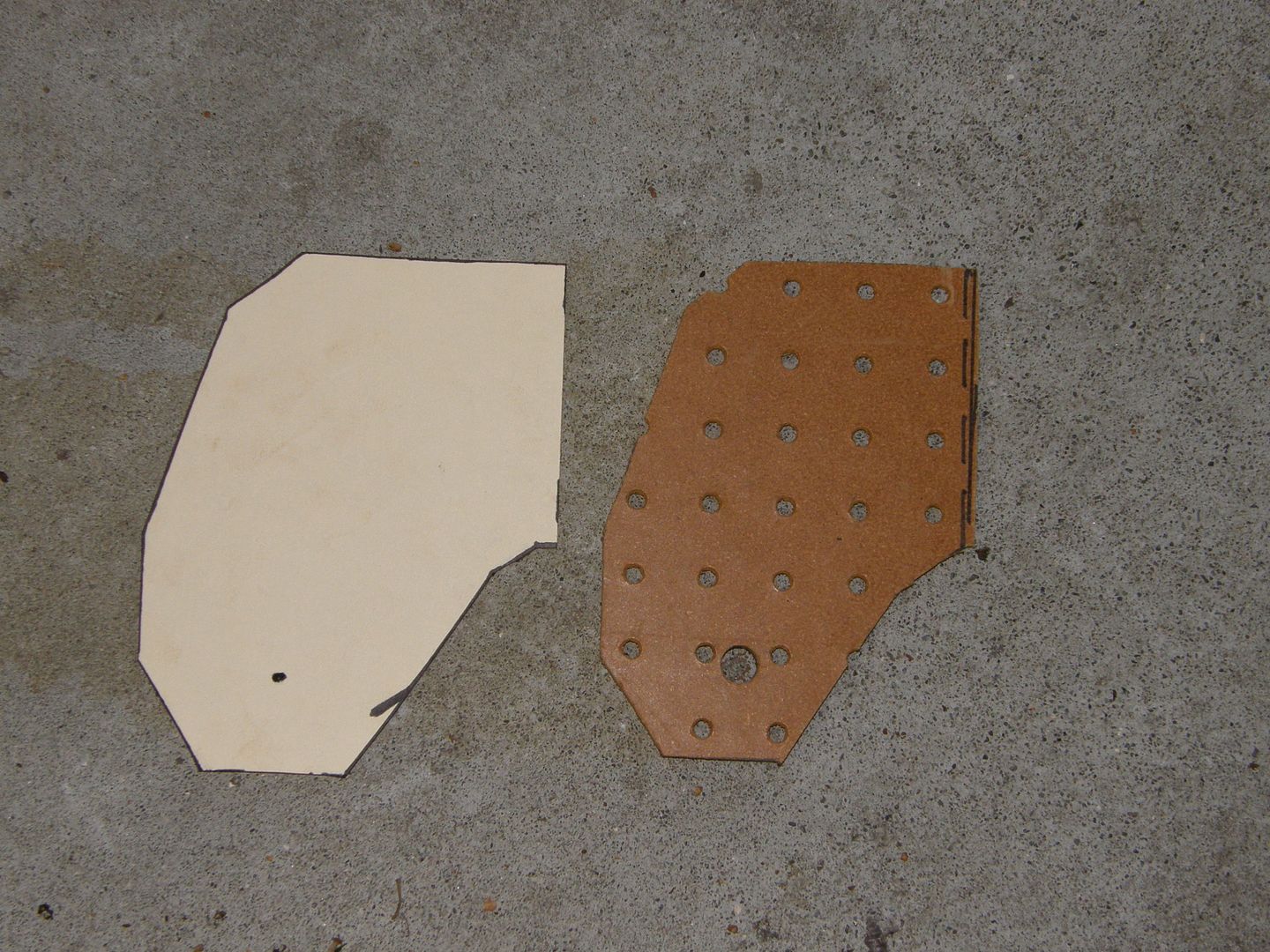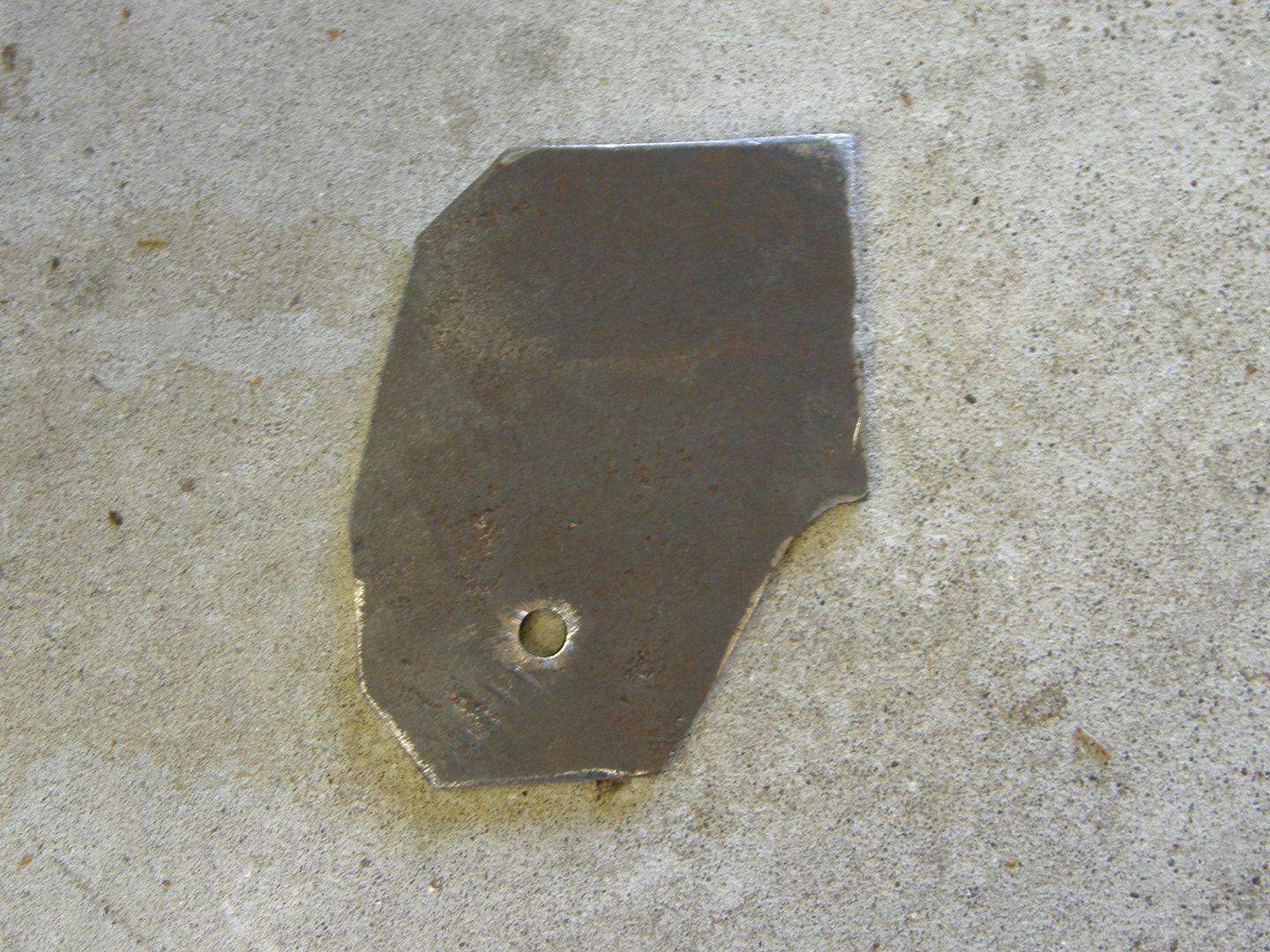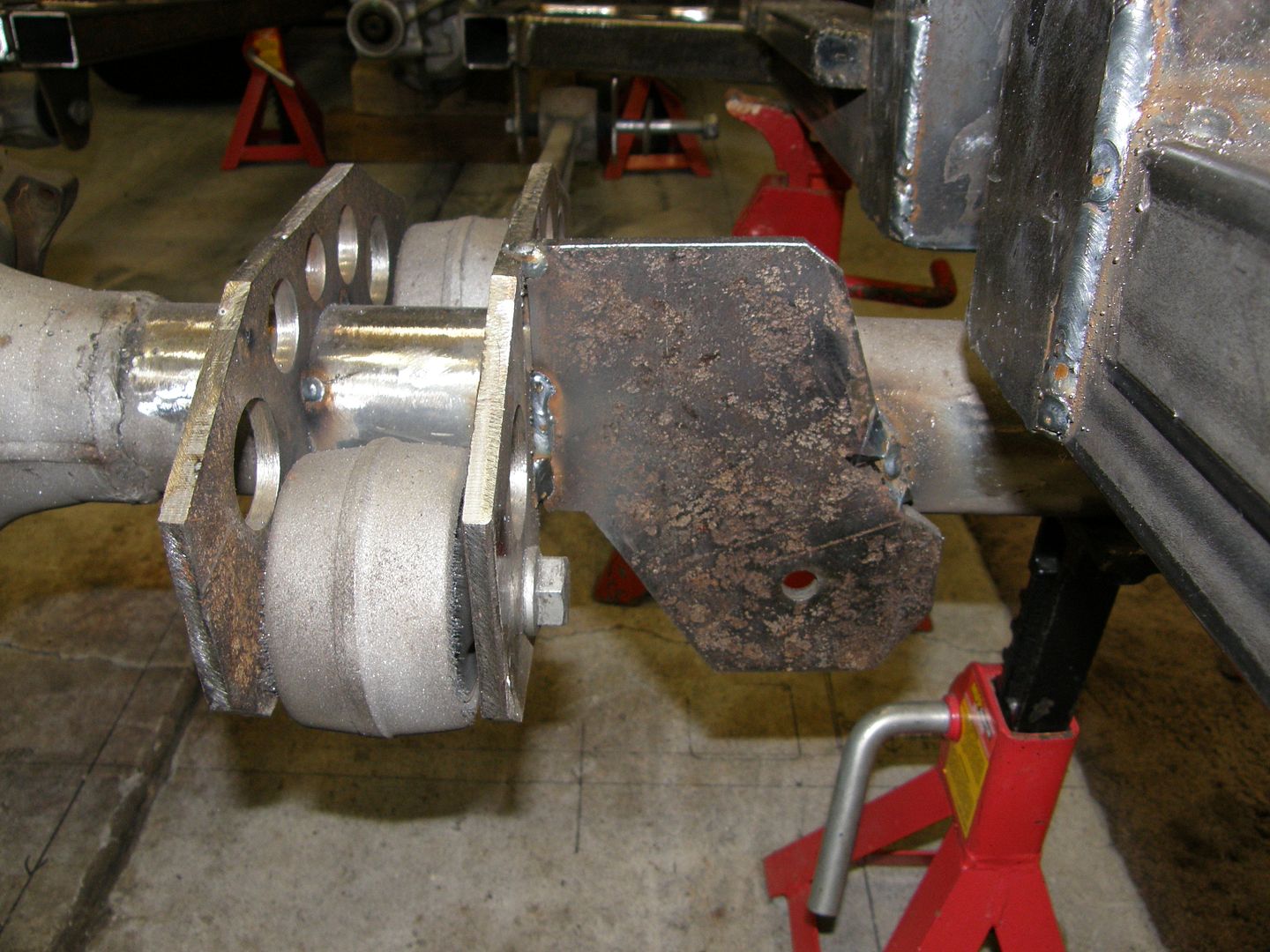 Fabbed the upper mounts also.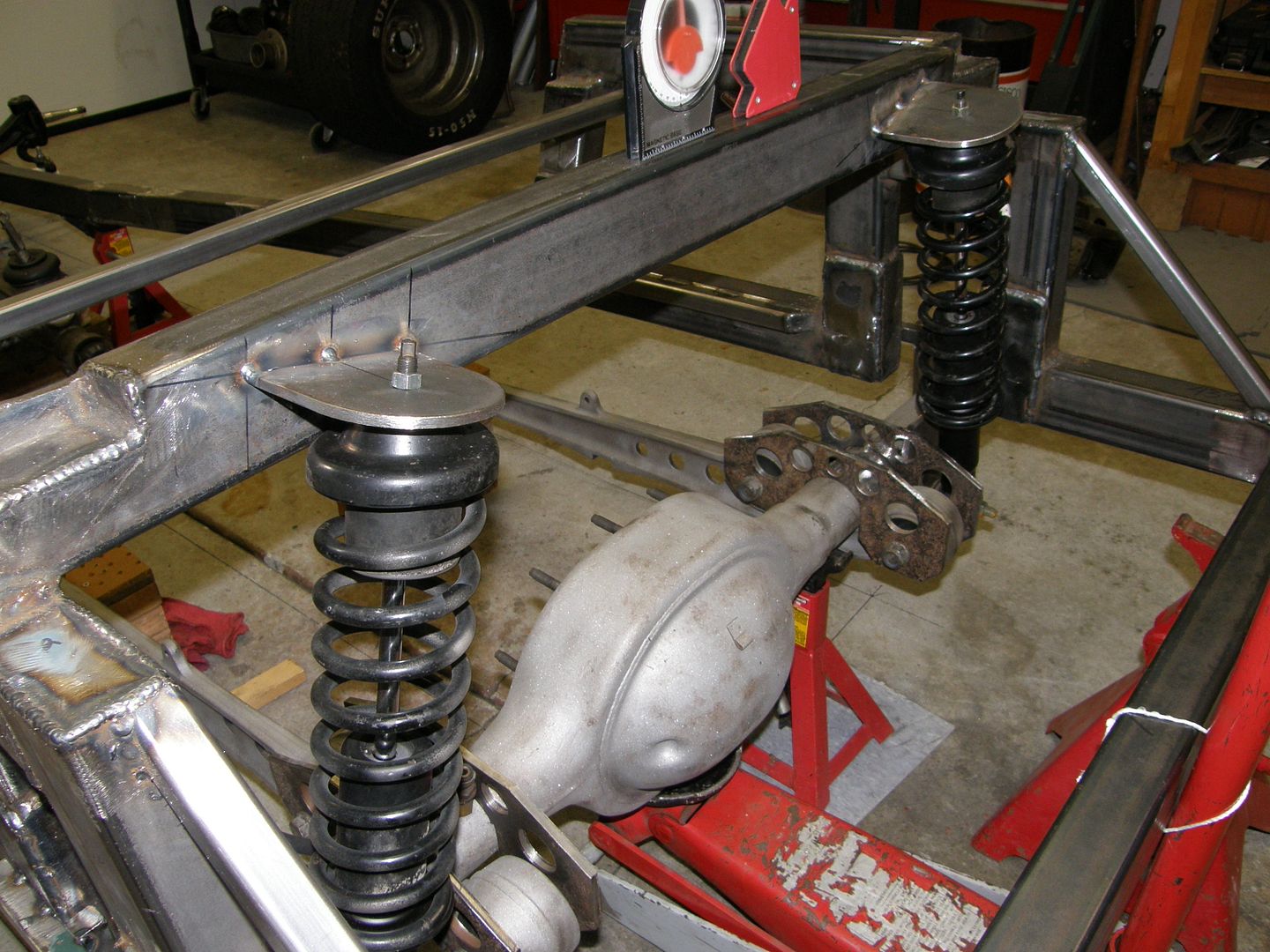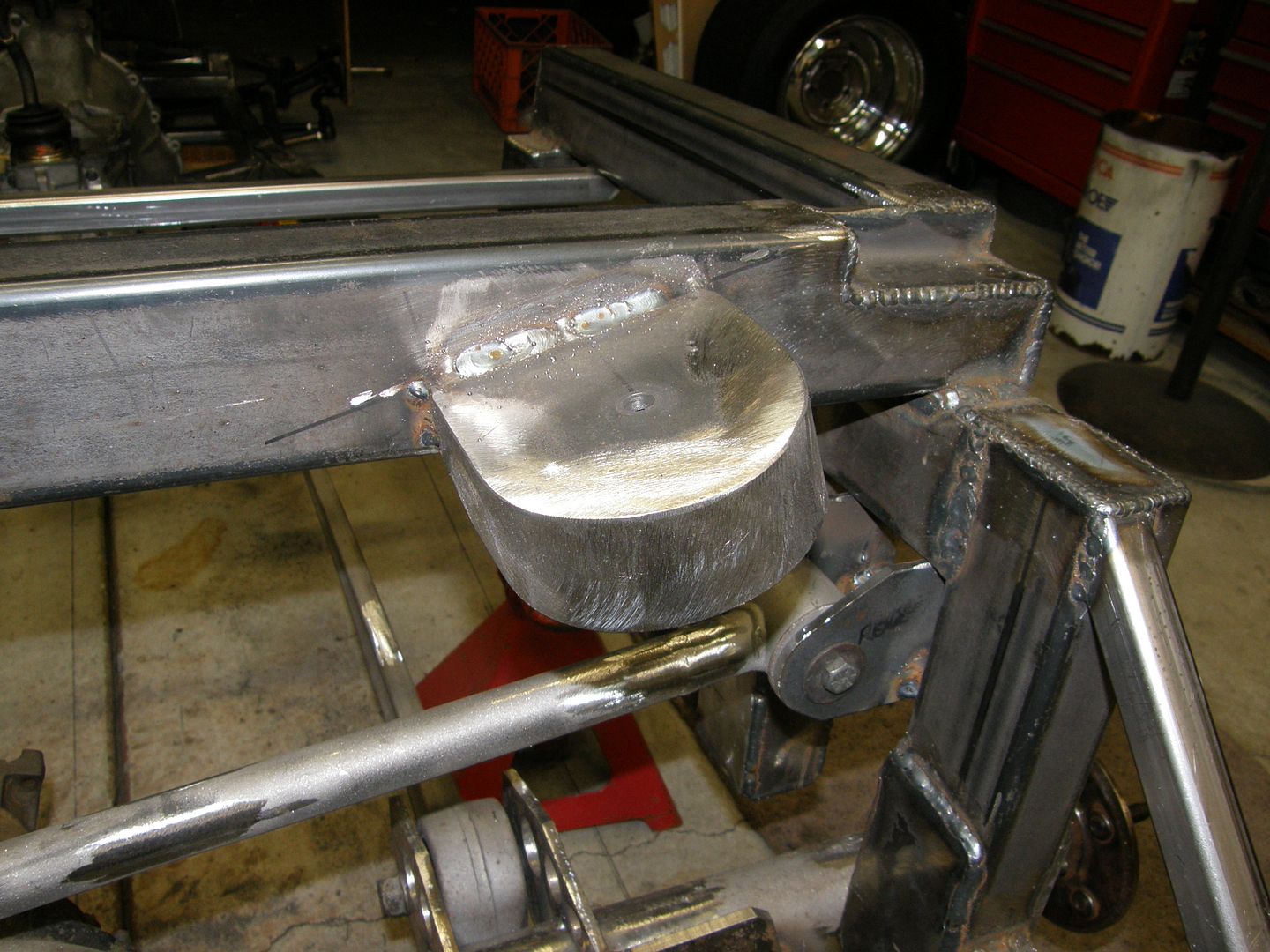 Made the outer panhard bar brackets and mounted them.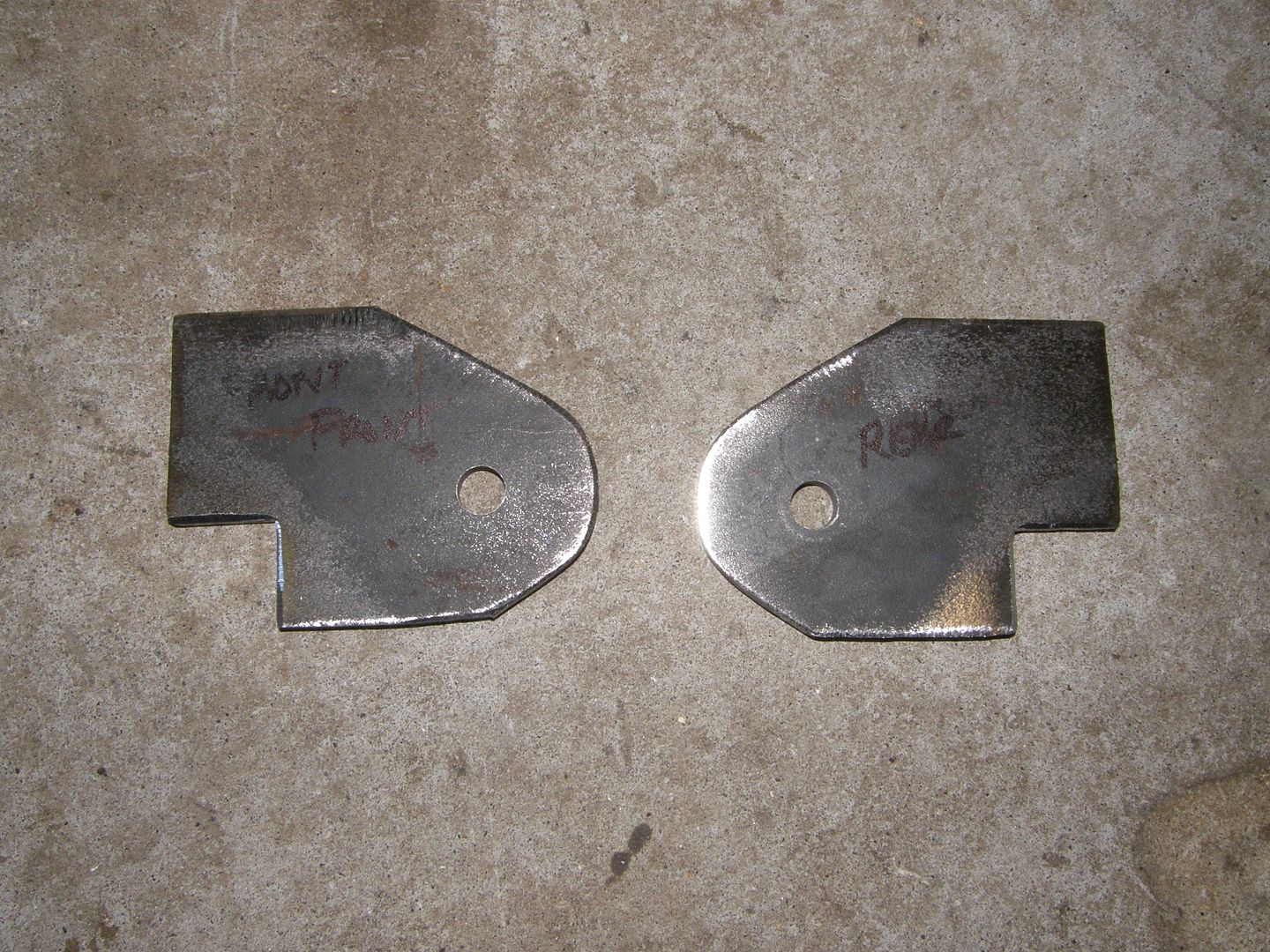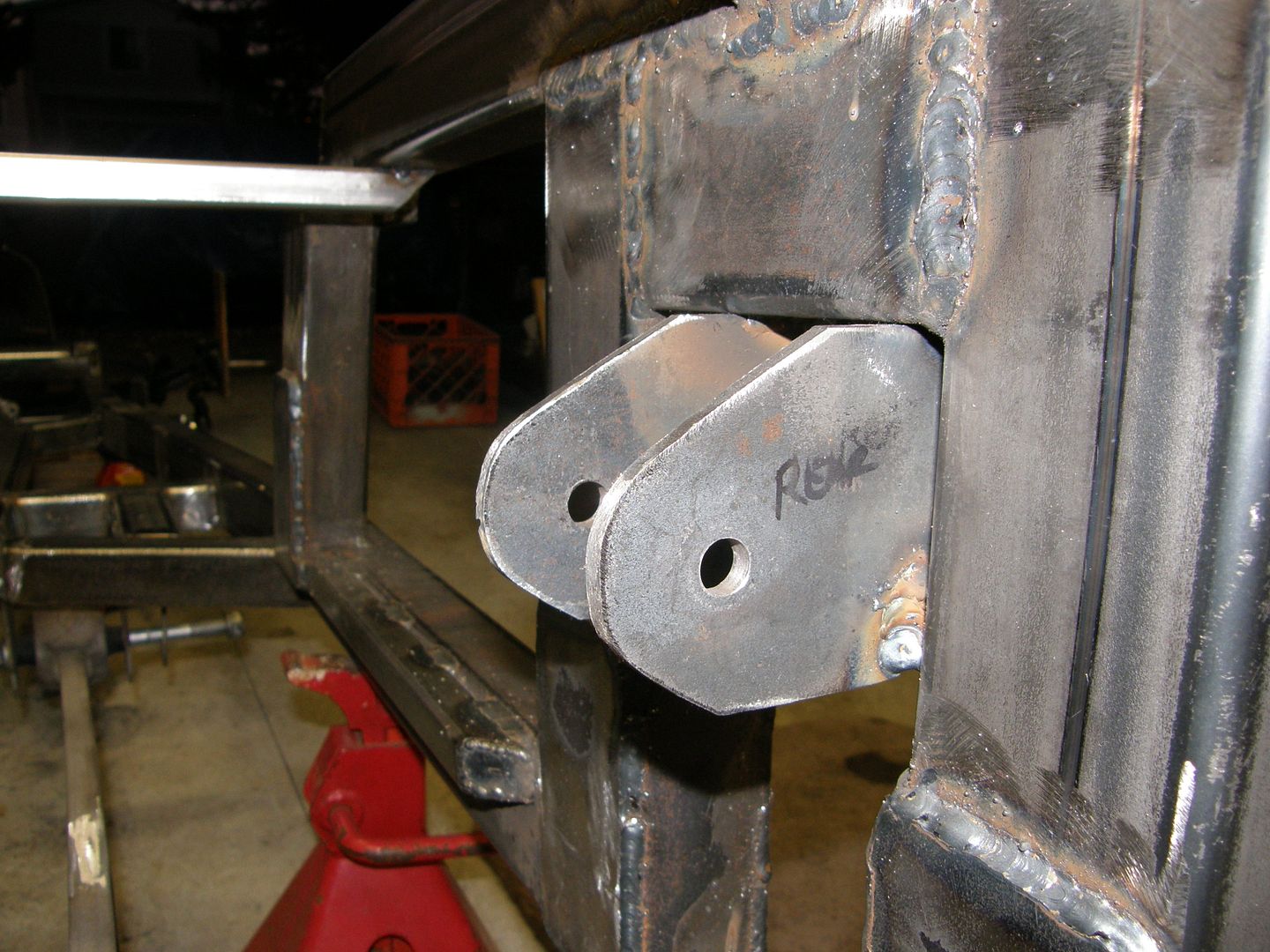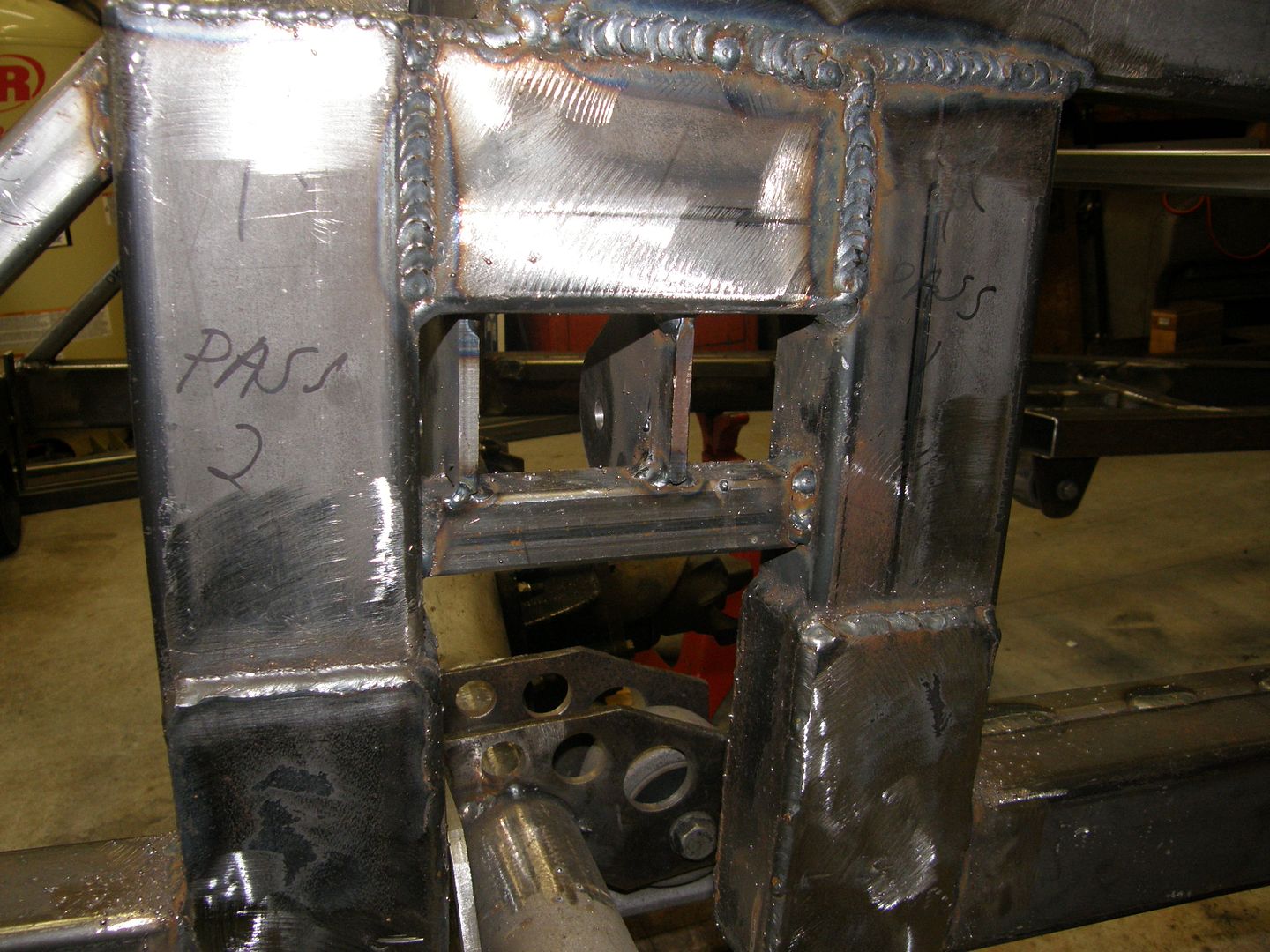 Fabbed the housing brackets.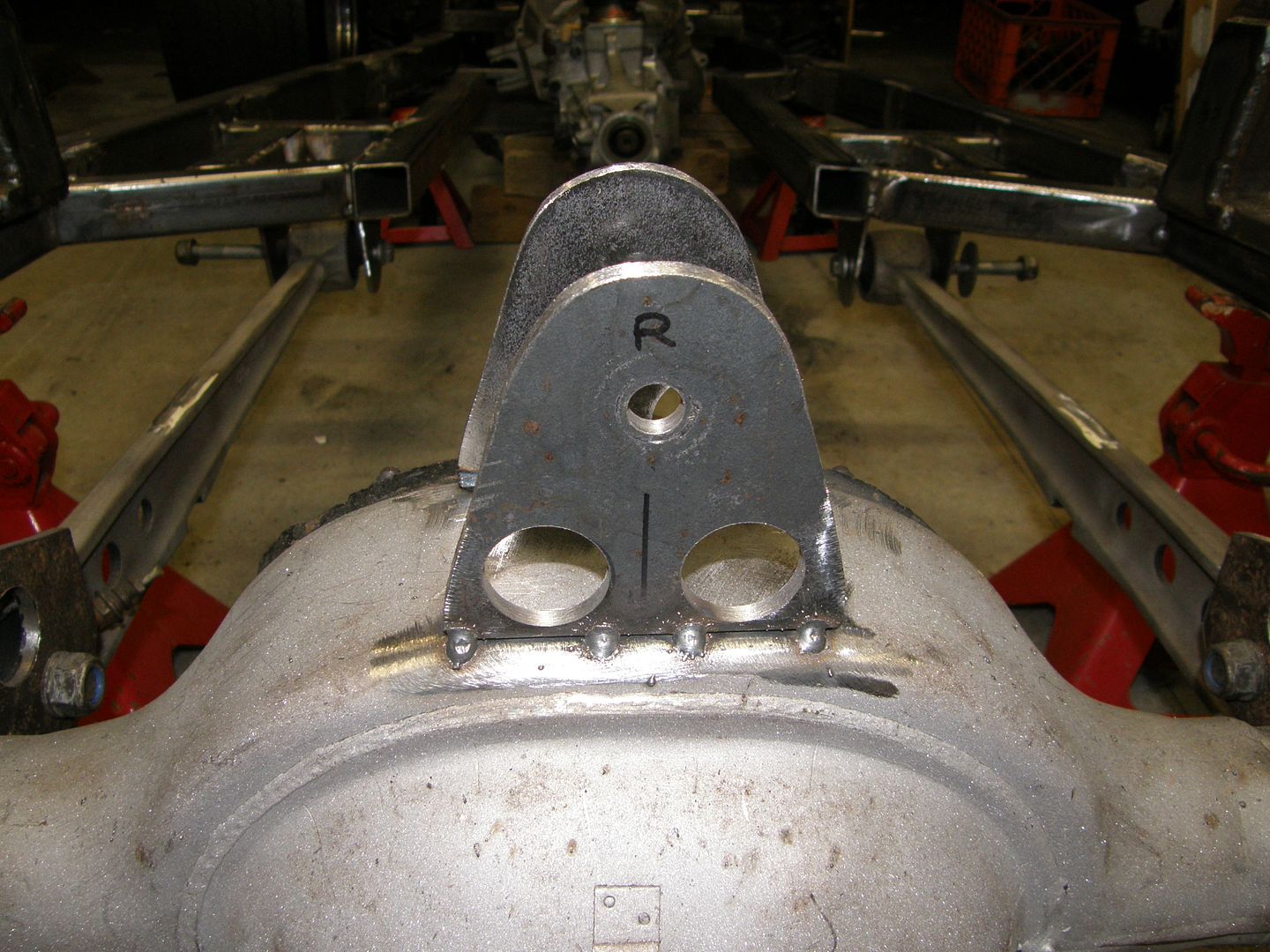 Now I'm ready to shorten the Kia trailing arm. Cut the end off, then removed 4-3/4".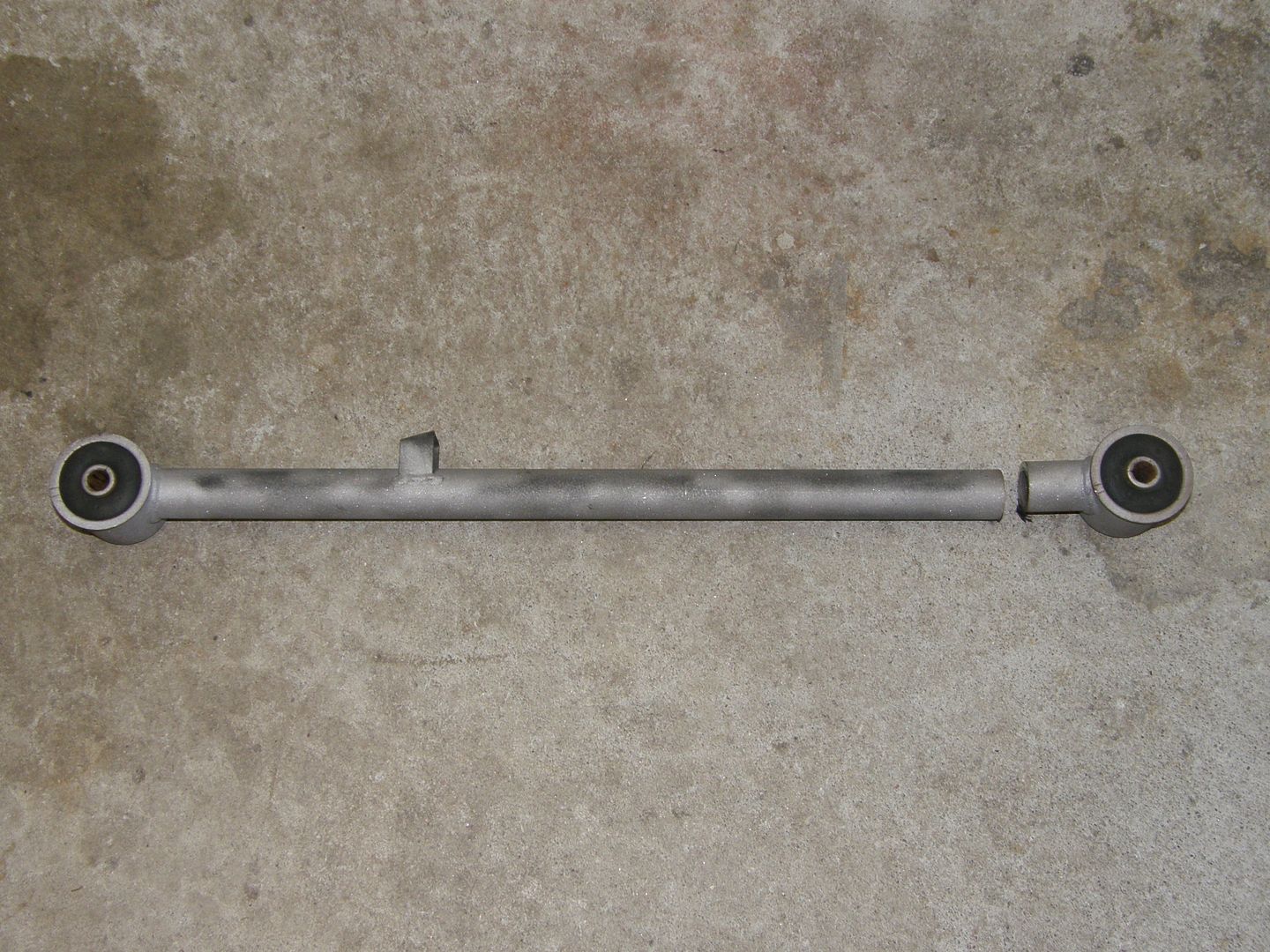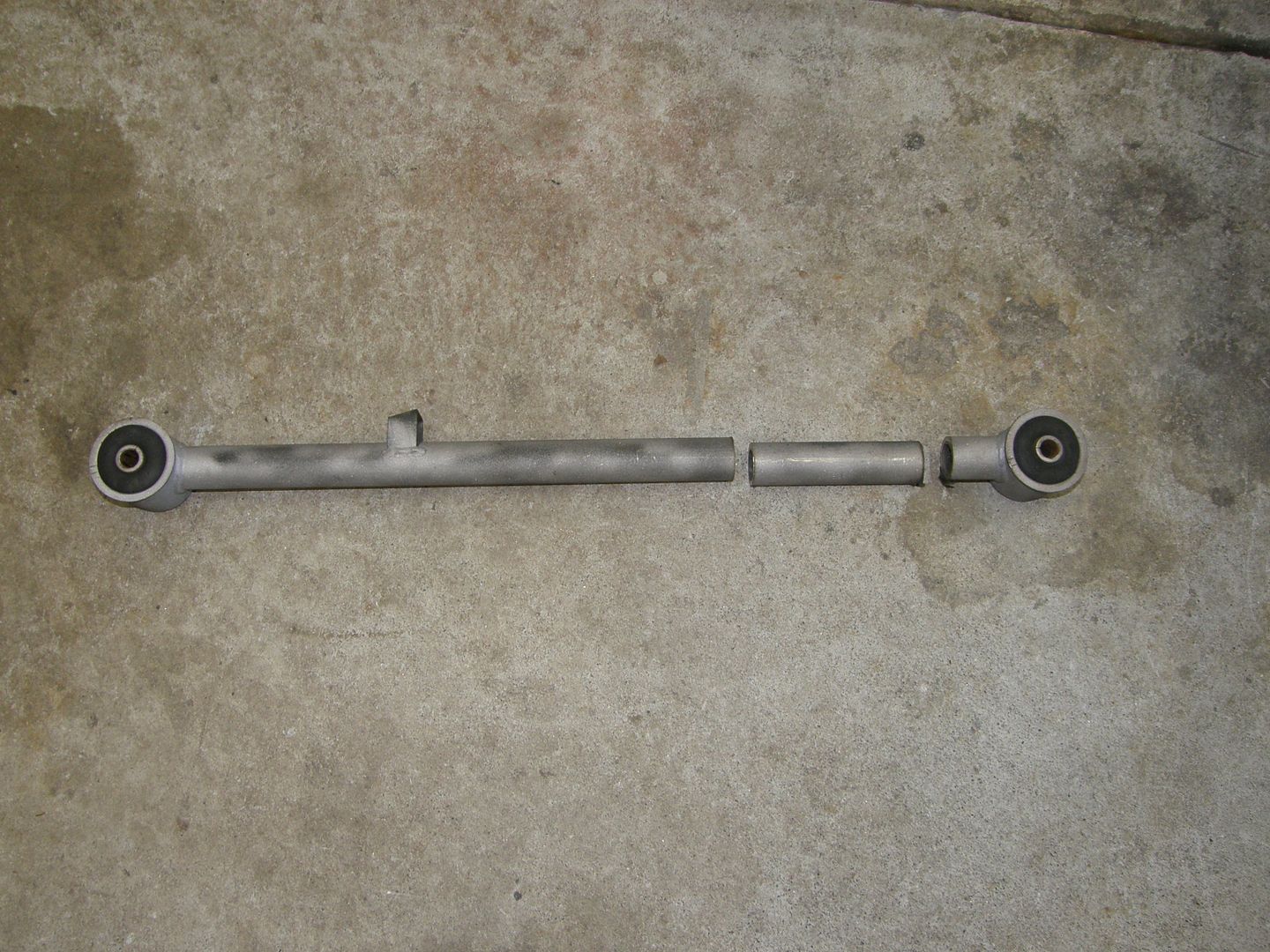 Ooops!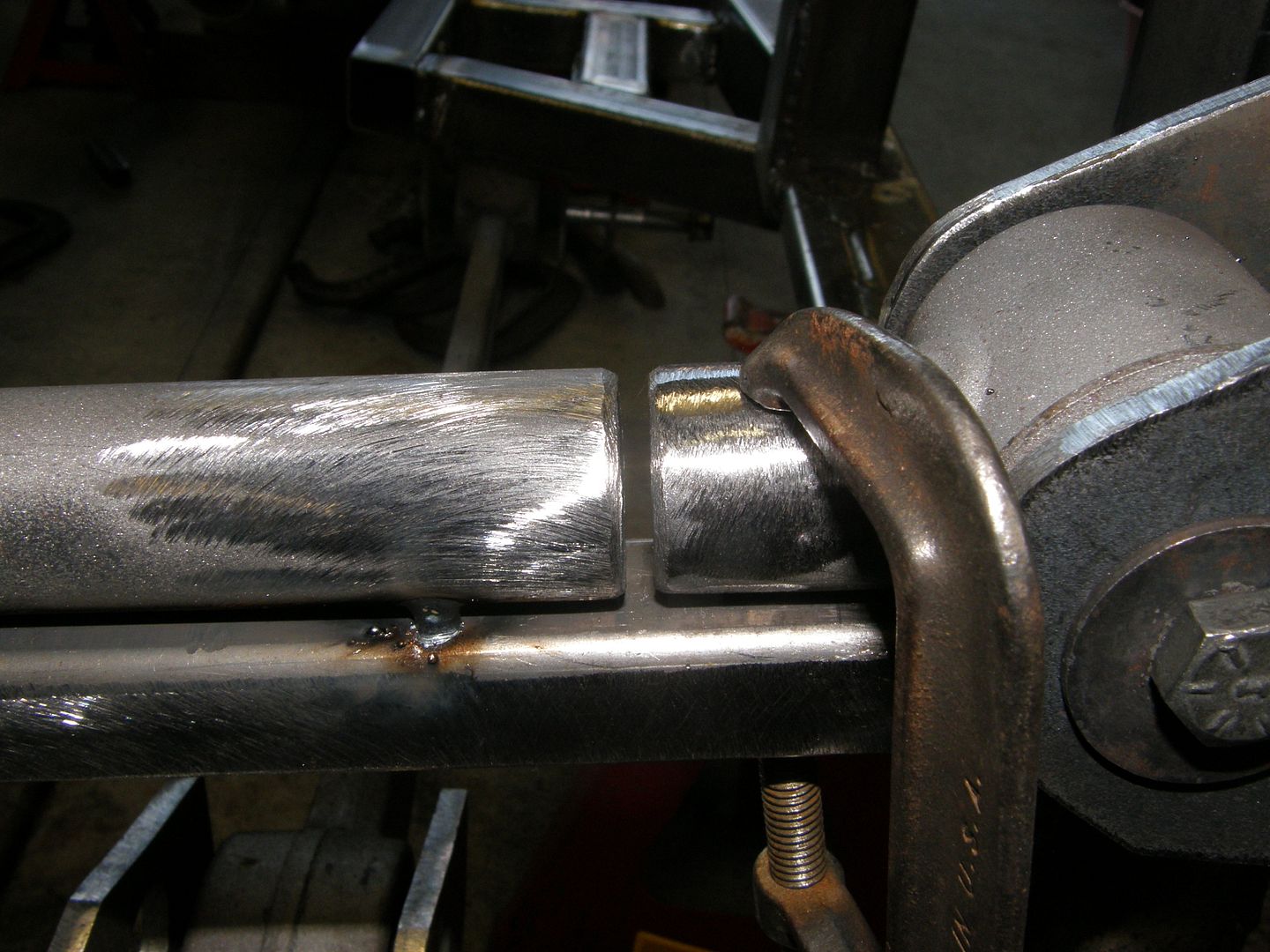 16 penny nails to the rescue!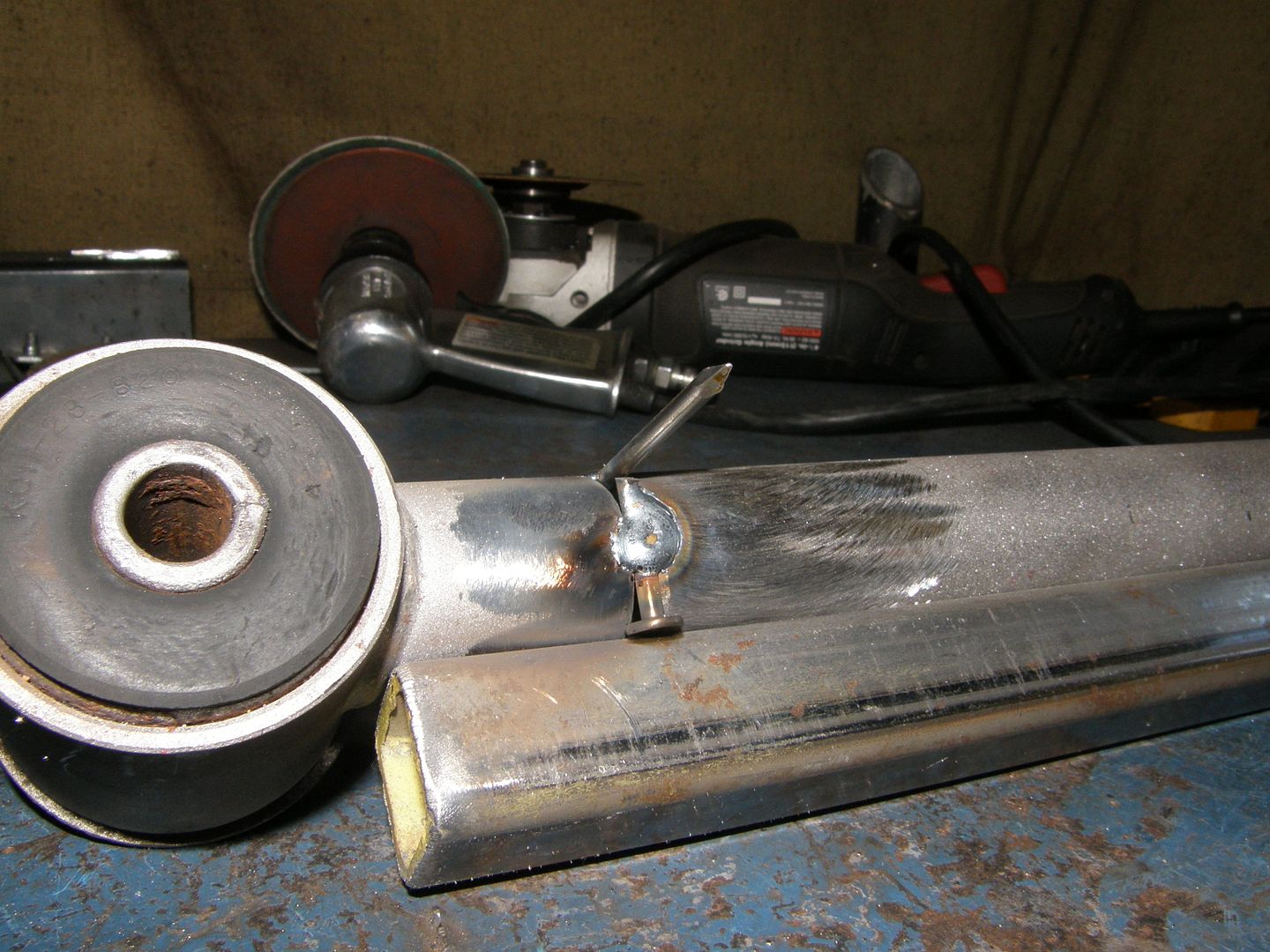 Panhard bar all welded up and mounted.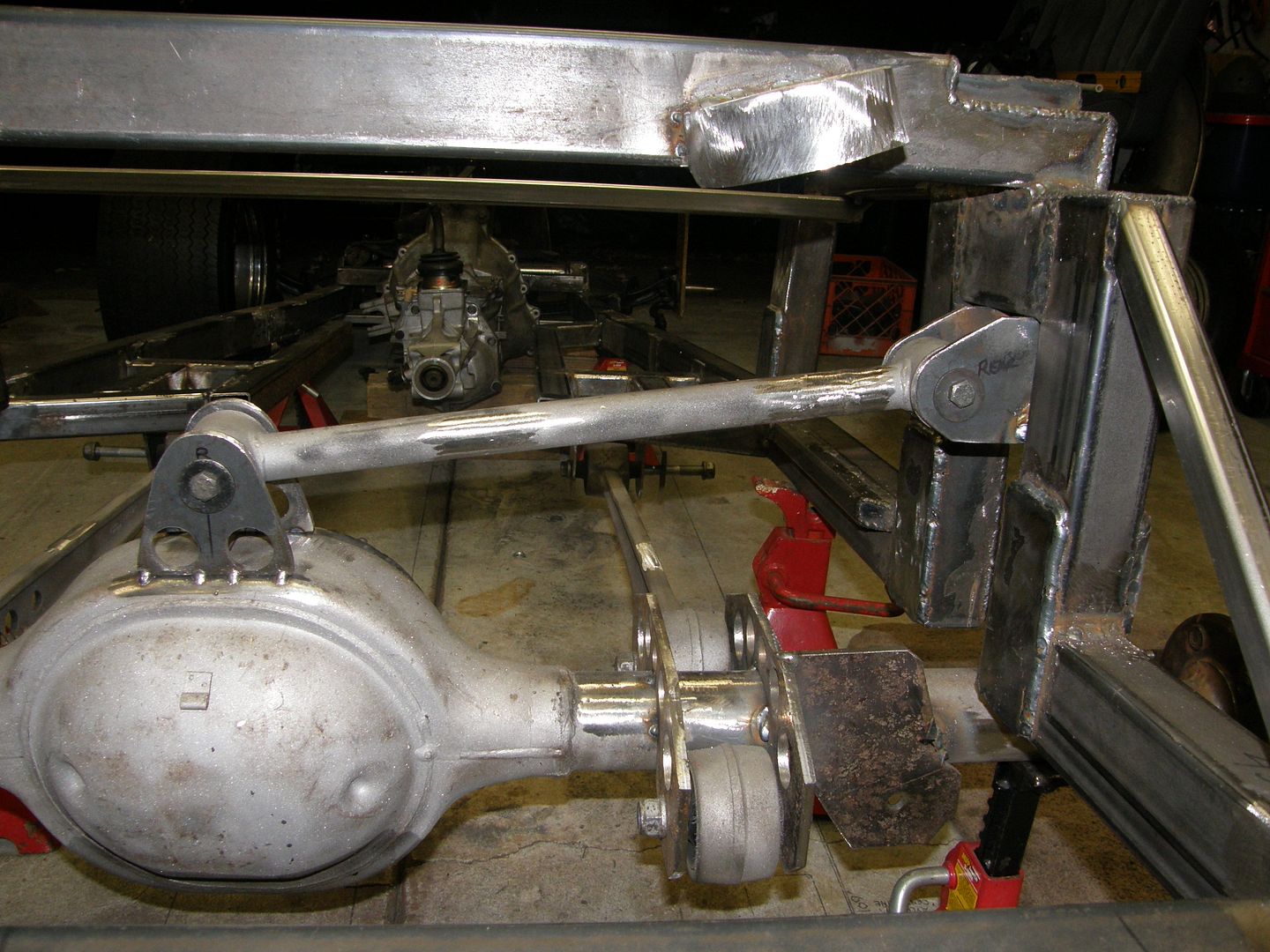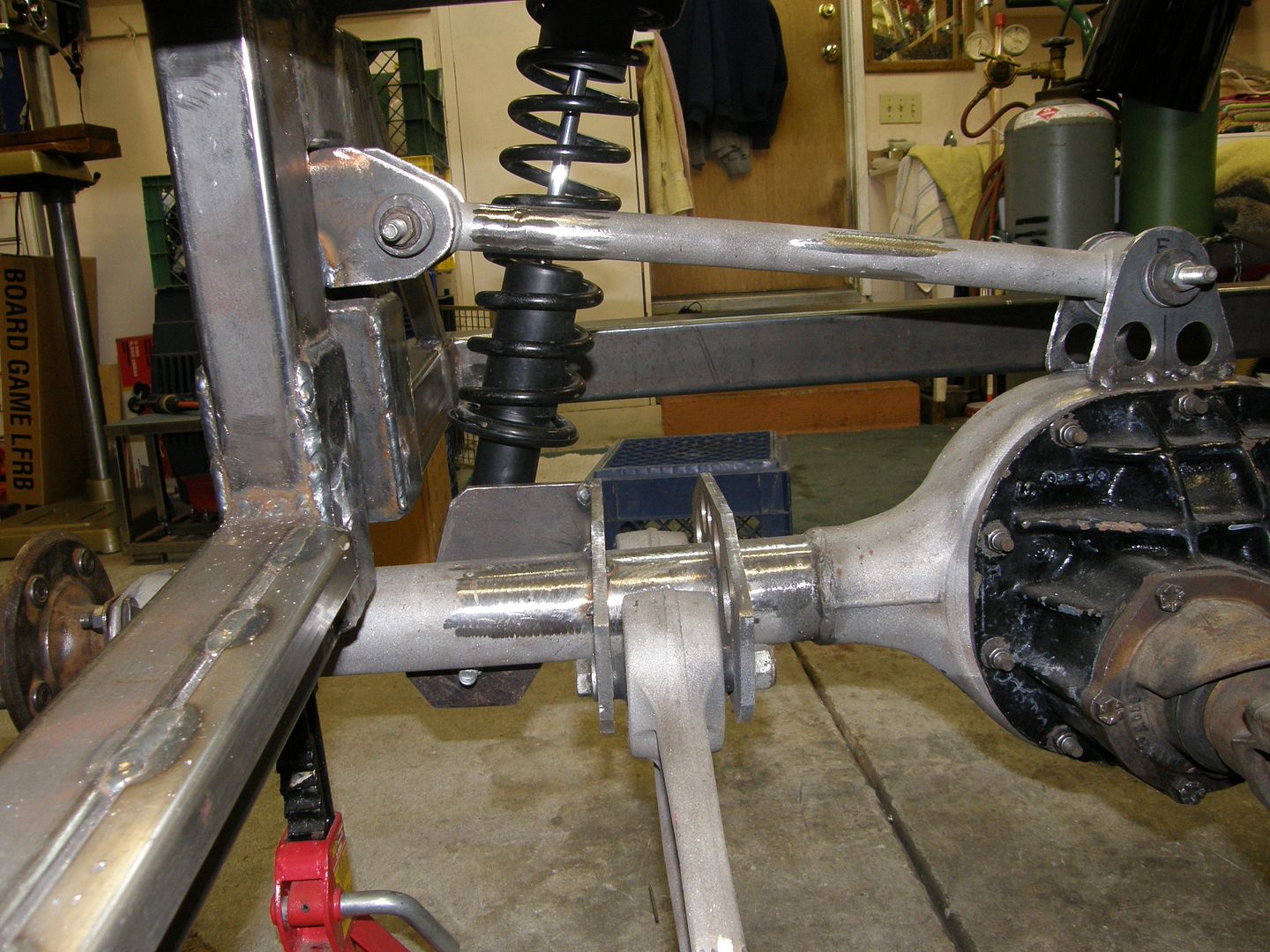 Everything mounted. Just needs to be finish welded.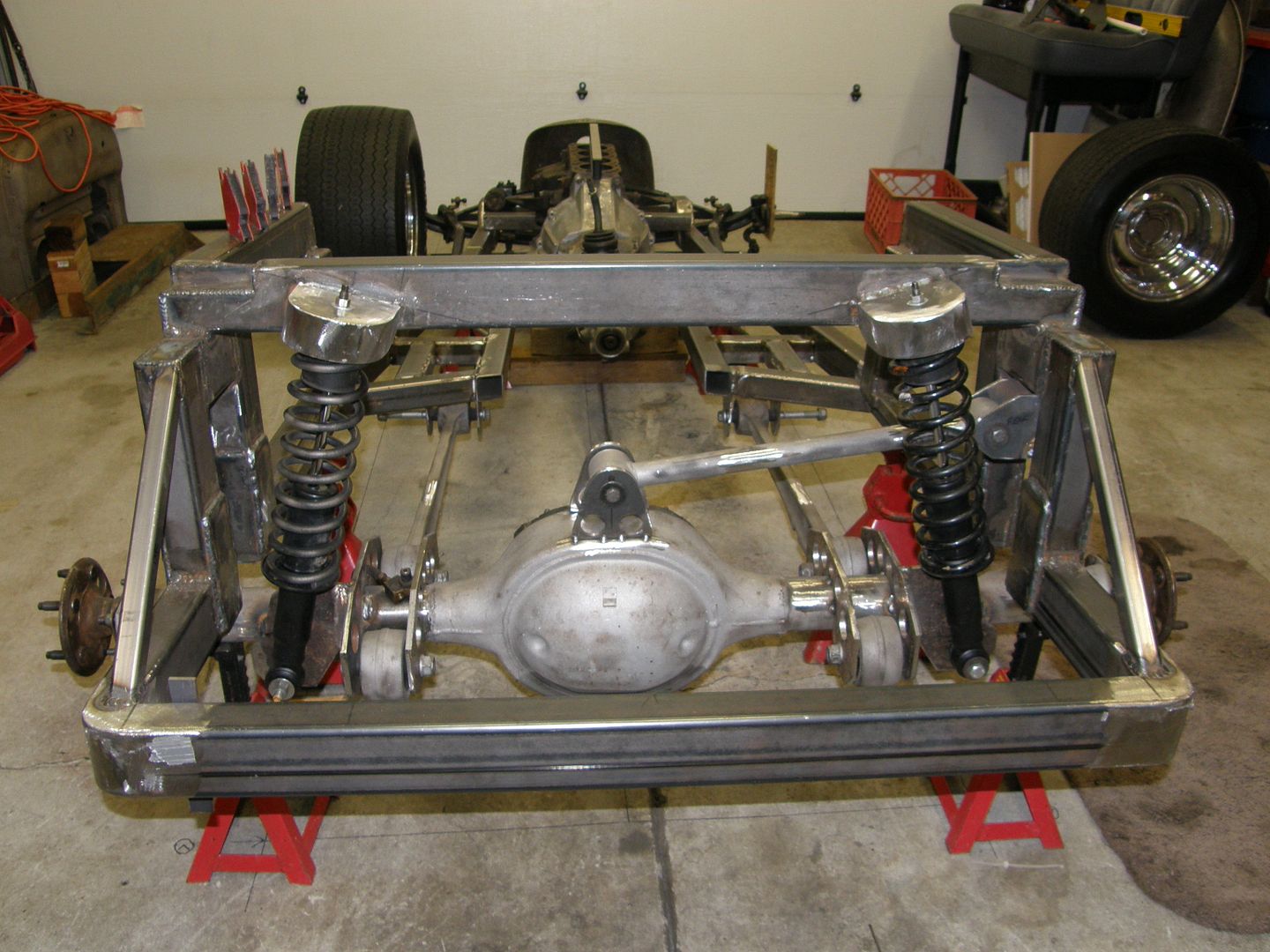 While I was at it, I swapped tailshafts on my T5. The stock TurboCoupe tranny would have put the shifter into the middle of the Dodge Caravan seat I'm using. I was scouring Pick-N-Pull and low and behold, there sat a '93 Chevy S10 pickup with the motor removed. The T5 was hanging by the driveshaft and emergency brake cable! Couldn't have been easier! I dropped it down and pulled the tailshaft and shifter plate.
Pulled the tailshaft and shifter plate off my TurboCoupe T5.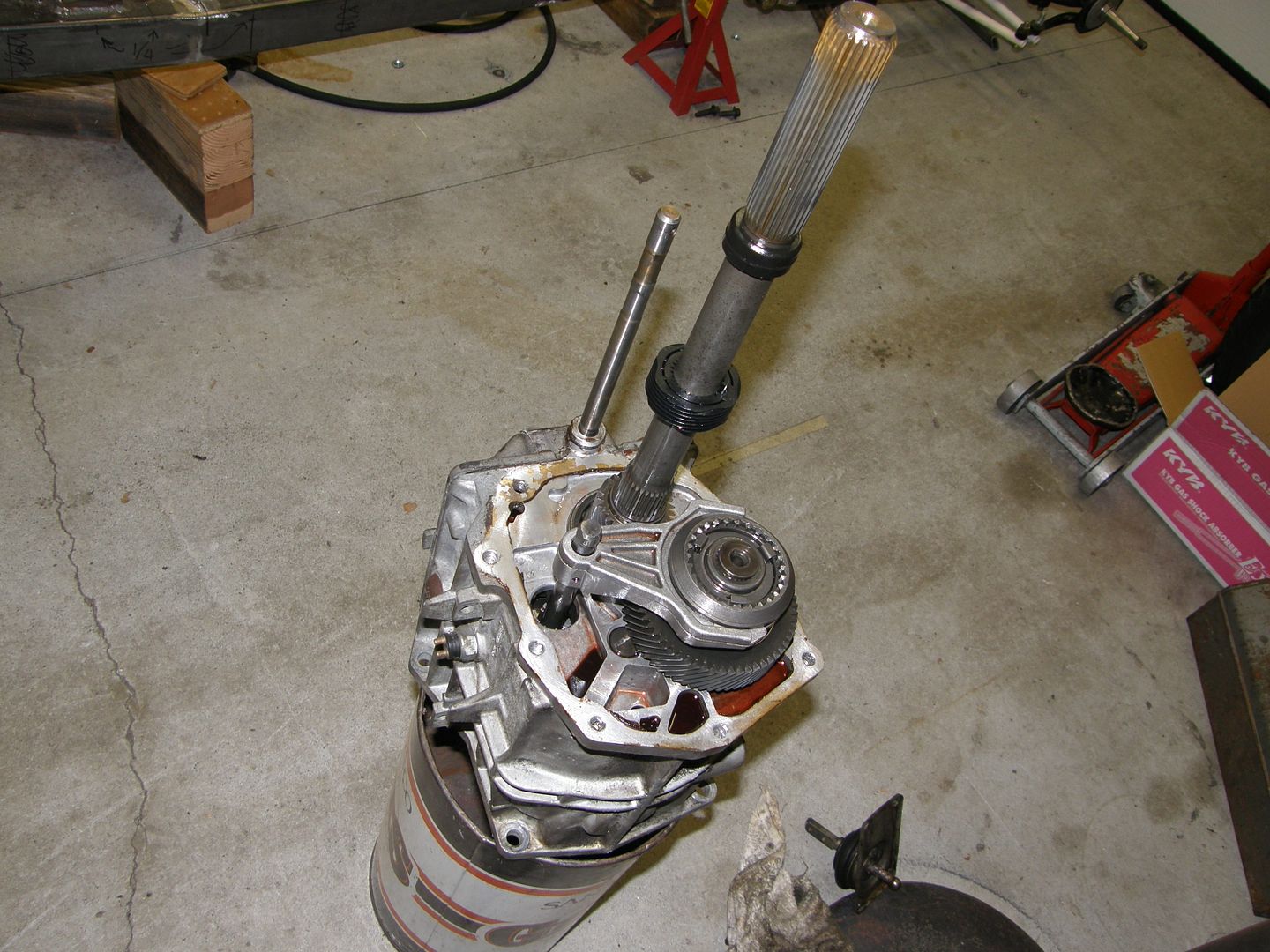 Note the difference in shifter placement between the 2. TC tailshaft on the left, S10 tailshaft on the right.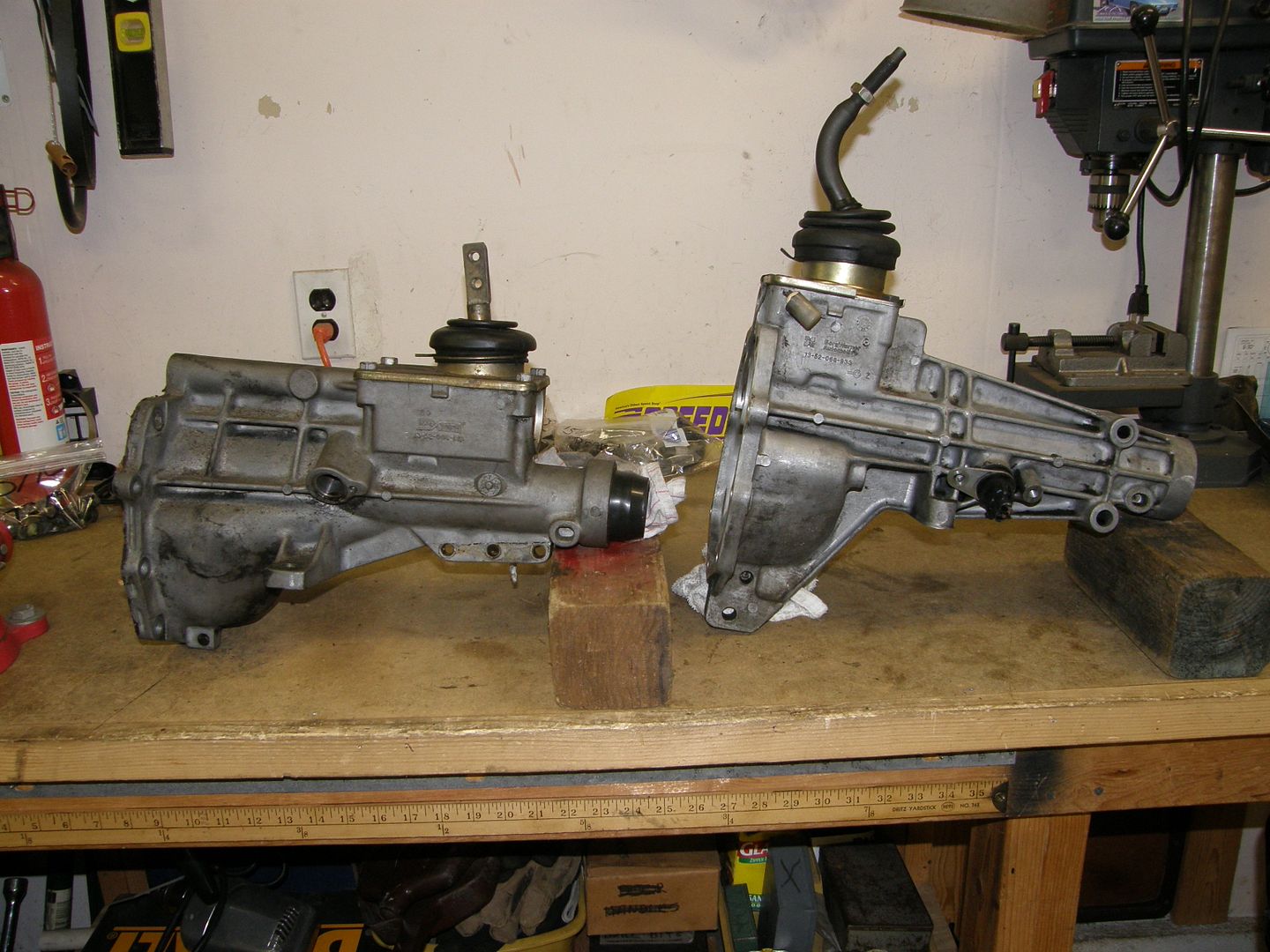 Installed the S10 tailshaft and shifter plate. Now the shifter is a solid 7" forward of it's original location.
TC trans w/S10 tailshaft.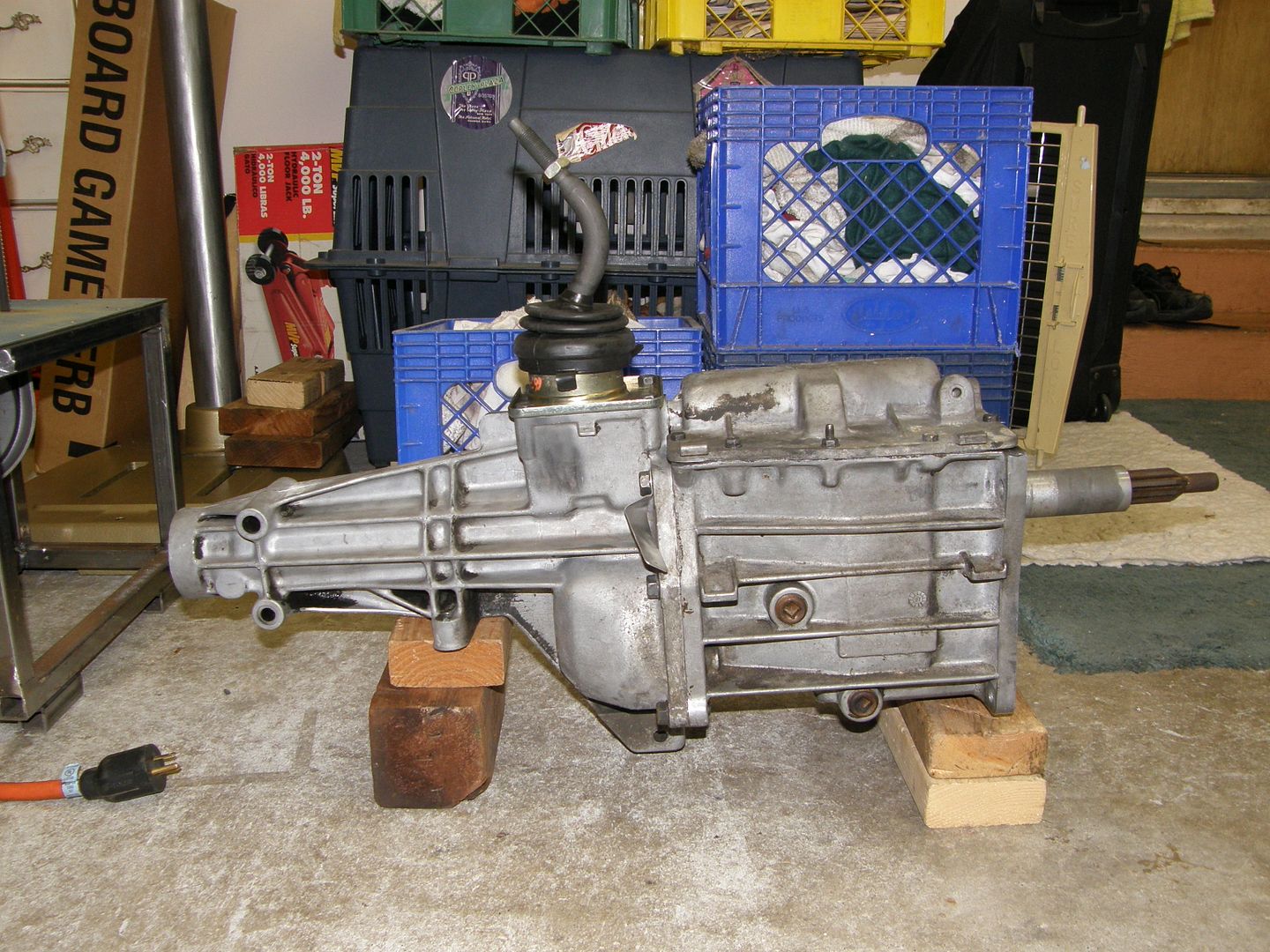 TC trans w/original tailshaft.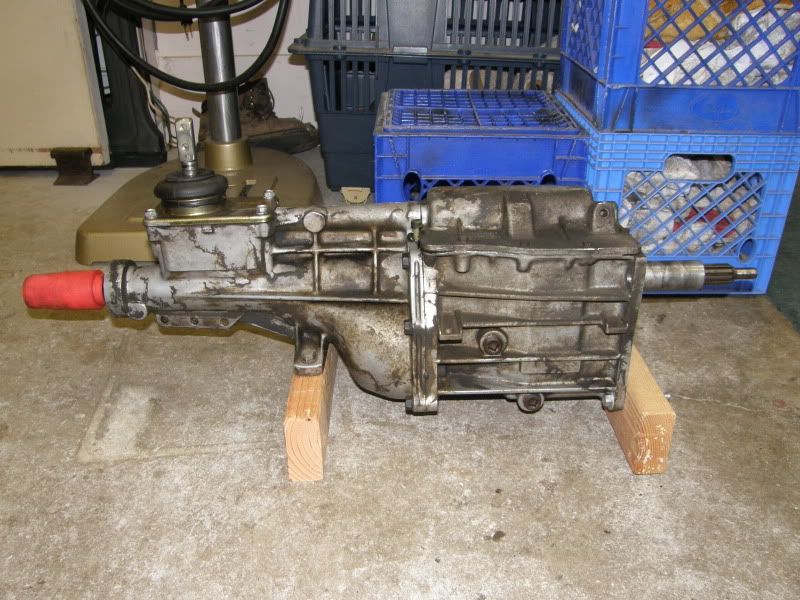 Next up will be motor mounts, tranny mount and driveshaft hoop. Stay tuned!