Well, I finished swapping a Carb 350 into my truck, i am using the stock TBI PCM to control the 4L60E, this could be adapted to pretty much anyone wanting to use a 4L60E, not sure about a 4L80E.
DO NOT ATTEMPT THIS IF YOU HAVE EMISSIONS!
Transmission Control Via TBI PCM:
First off, Here is what the PCM needs to operate the 4L60E
-Vecile Speed Sensor
-Coolant Temp Sensor
-Throttle Positioning Sensor
-A RPM Signal
Now i did the exact same thing 04SilveradoMykk did in his thread with his Vortec PCM, But my truck was stuck in limp home mode.
Mykk's Thread on GMFS ->
http://www.gmfullsize.com/forum/showthread.php?t=145089
I am running a MSD HEI Distributor, and it is what i would recommend for a similar swap, I WOULD NOT keep the TBI Distributor, you have no clue as to what the PCM is gonna do without seeing fuel.
Now with a TBI engine, there is no crank sensor telling the PCM if its running.
It took me about a week to figure out what to do, but when i did its easy as 123.
1.Find the plug that used to plug into the Distributor and lead to the PCM.
2.Find the Purple/White wire
3. Take Wire and run it into the TACH position on your HEI Distributor.
4. Done!
Picture of wire with a quick disconnect.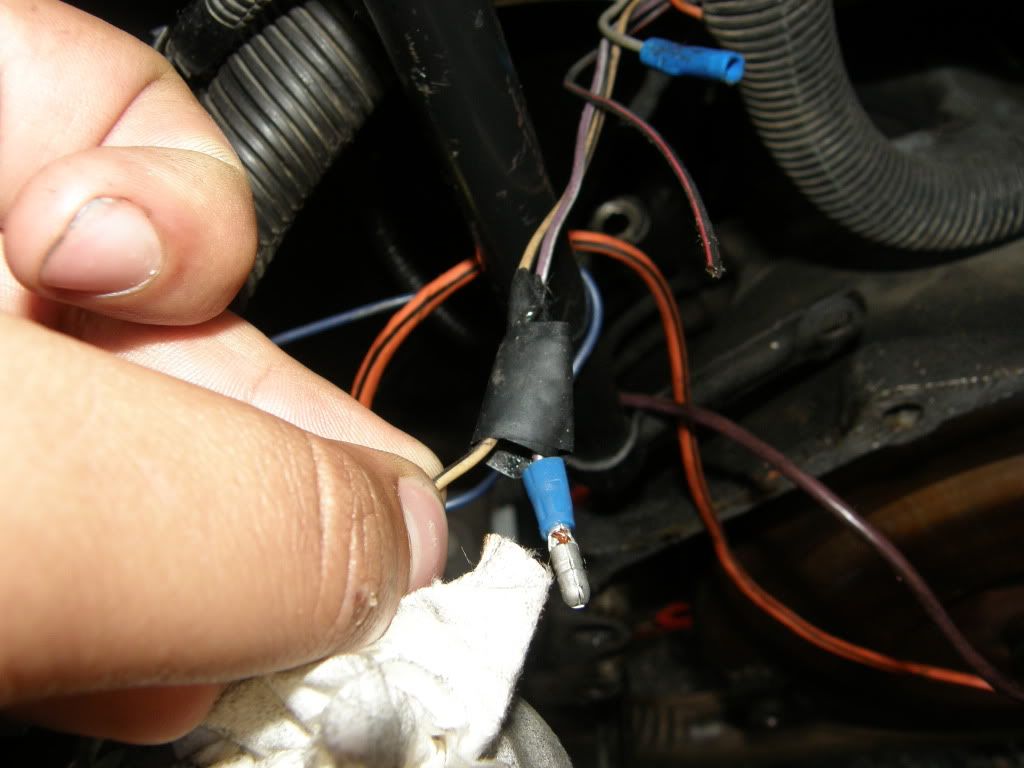 Here is a Picture of Holley TPS kit on my Holley 670CFM Street Avenger
Picture of whole setup on my orginial 350 with a Demon, engine and setup have changed abit since then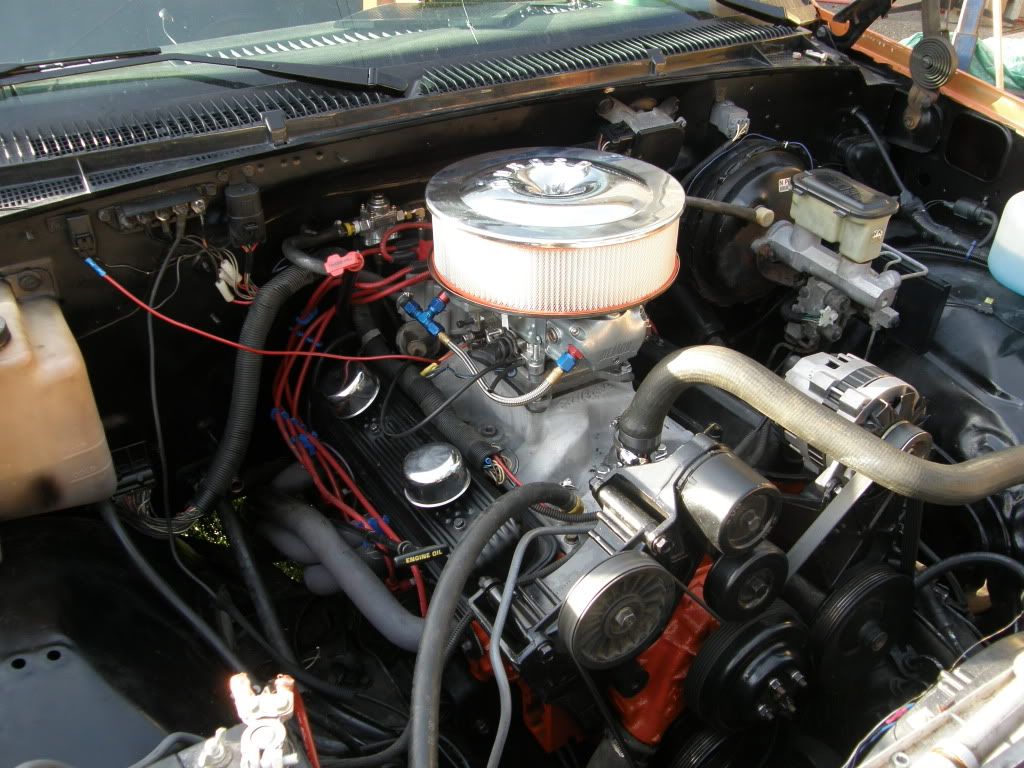 my Speedo, Coolant temp and all other gauges work like factory.