I bought the "Circuit Rider" in the spring of 2001.
I found it through the Truck Trader and this truck was located at Mike's Auto Sales & Salvage Company in Celina, TN (NW of Nashville). I was actually looking for a mid 50's (like my Dads) when I found this. It was fully loaded BB truck and priced at just $2400 and I knew this was it.
I called Mike and he stayed open so I could see it. I negotiated a price and it was mine. Later Mike said he must have under priced his truck because his phone rang off the wall with potential buyers.
The bed was toast as shown but the place that did the frame off had a 71 C10 bed Take Off that was sitting since 72 so I purchased it. I have always enjoyed Hot Rods/Street Rods from childhood so this is as close as I will get.
I enjoy listening the the truck as the 402BB idles saying "this was the way a truck was meant to be". Some day my son will get the pink slip to the Circuit Rider but...not until I get the pink slip to my will chair.
In the beginning ...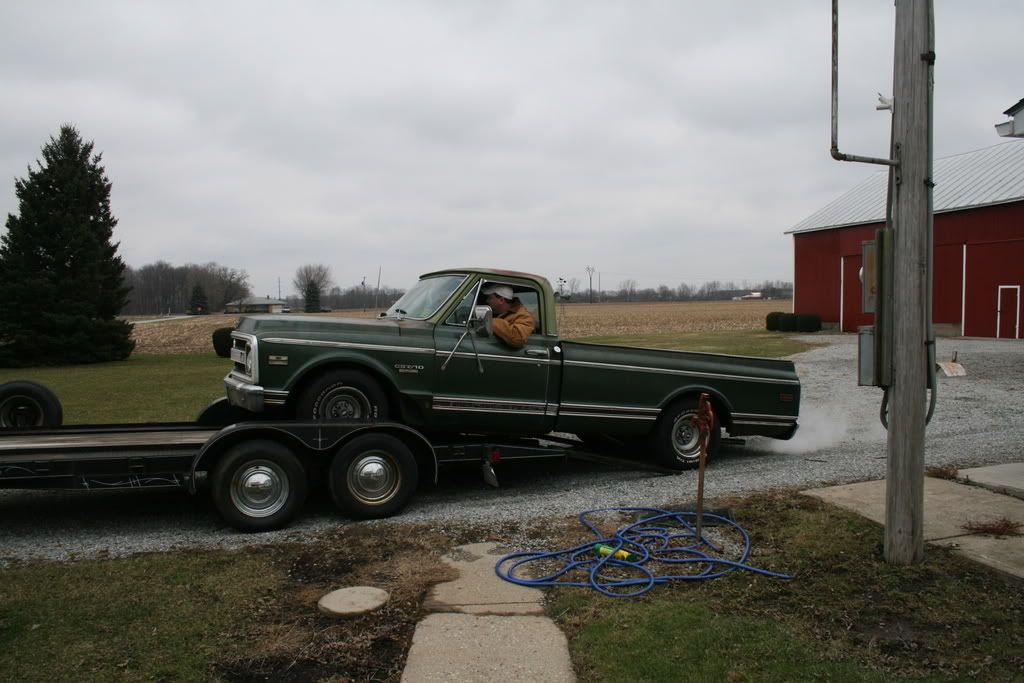 The bed as found ...
\
The take off bed ...
The bed as it is now ...