first thought was where will I section it? Simple enough.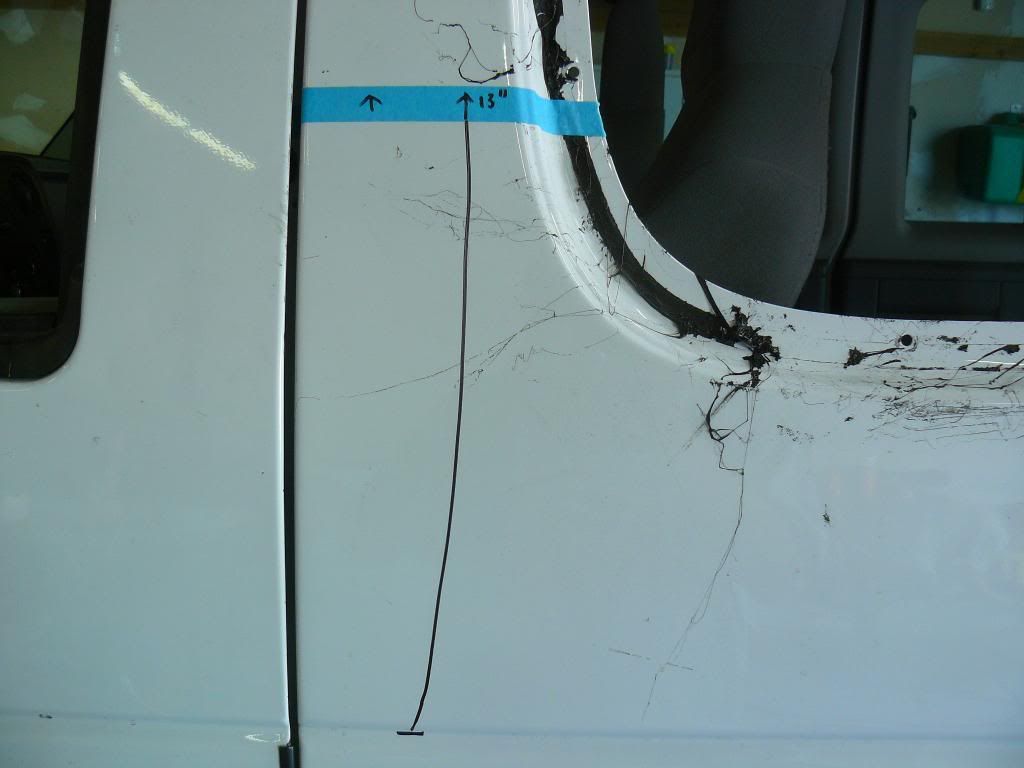 I try to have my donor panel 1/4" longer before I make my final scribe. In this area it will be about 1/2" just so I don't have to deal with that curve. I like the overlapped panel no longer than 1/4" so when it's cut out and laying flat your cut will be more accurate cause your scribe was more accurate. This sets you up with a nice clean open butt weld gap, which is not much. Good thing is there is three totally different places you can skip around to when you want your metal to cool so you will be constantly welding.
trusty porto power
could have worked this better but I want to ask what type of job this is before getting crazy on it. This was just to quickly get it back to where it needs to be.
11 hours on it and it's ready to weld on tomorrow morning. 2nd to last mock up for cut and scribe. Just can't get the rear door to line up due to the shape and another panel lapped on top. It needs to be cut out to gauge the gap so there's a little risk there. So with that in mind I'm ready to make a sleeve for the rear pillar if need be cause that's the gap it would effect to line up the quarter to the rear door... I think we'll be alright.
Before any welding I'll try to unbunch it a hair more. As you can see this thing was creamed. If I get this back to the mark the gap down low will be better. Keep in mind this is customer pay, otherwise this would have gotten pulled on the rack. Just using the tram gauge and plain ol common sense here.
I'll post more pics later.