Quote:
Originally Posted by jamotorhead
but I want the drivability of a computer and the power to light up the rear tires at will. I am on a tight budget to boot. Advice?
These three usually do not mix ...
Computer control means you need something late model.
Late model means $$$.
The power to light the tires
at will
... means big $$$.
A tight budget means no BIG $$$ ....
SORRY , but it is true.
Best case scenario ... buy a wrecked late model High Horse Power Camaro or Corvette ( even more $$ ). Harvest the O/D and the engine along with the computer.
A Big Block Chevrolet ( 427 or a 454 ) would be able to do what you want easier. If you have the $$$ ... a 502 or 572 crate engine will do it even better.
Your main problem ( other than a TIGHT BUDGET
) is the 39 Oldsmobile is a TANK. It takes serious HP to light the tires at will.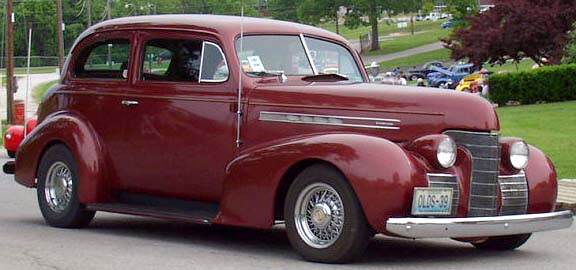 Both my 32's will fry the tires (
at will
) but they are light ( 2200 pounds roadster and 2500 pounds coupe ) and have 430 HP each. Getting a SBC to get in the 400
HORSEPOWER
plus range is usually not a tight budget build. Your Olds has to weigh at least 3500/4000 lbs ... so you would need closer to 500/550 HP to have the same HP to weight ratio as my coupe and roadster.
DEUCE ... Moderator