I have a 1971 camaro that i put a 99 vortec motor in. I used a 1988,1992
serp bracket setup from a trans am so I could run only one belt. My biggest
problem is I need help with the alt. I hang out at NastyZ28 forum cause when it
comes to camaros, the answers are always there.
This is where I have to step outside the box for help. here is the thread
incase you want to see whats up.
http://www.nastyz28.com/forum/showthread.php?t=157670
I could only use the CS130 alt because of the bracket. Not sure what the
original is for a 71 model, but not the same type.
you can see i have 2 small wires from the alt pigtail.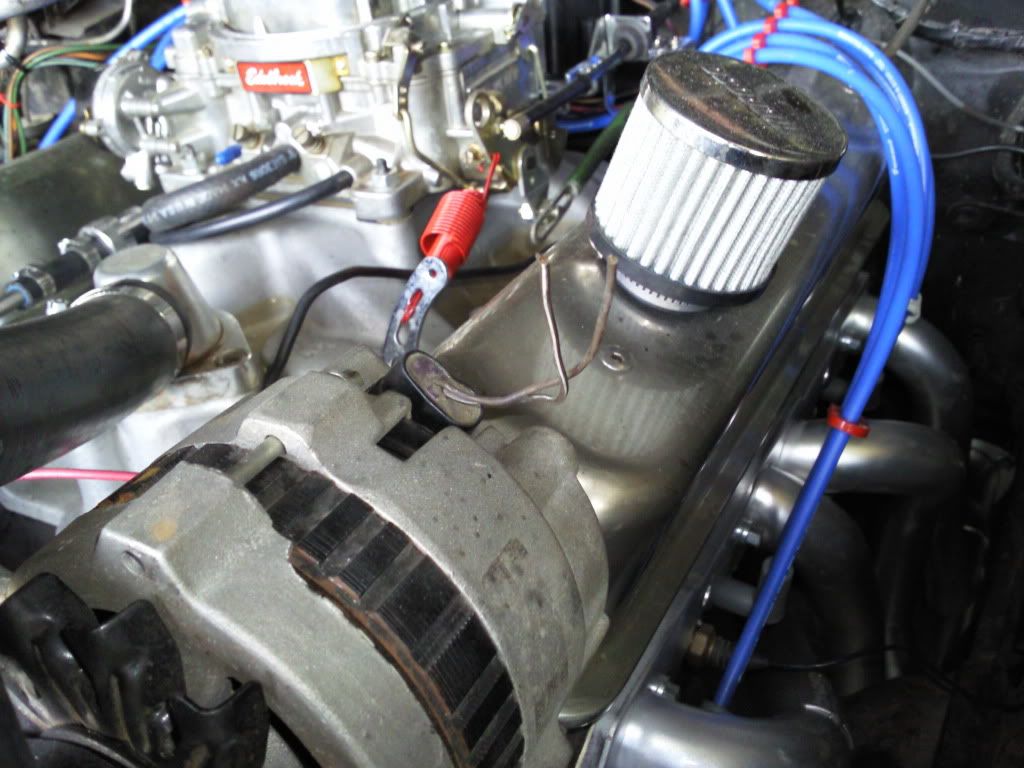 then I have a blue and tan wire that comes from the small tape
like harness. These are the original color wires. only someone
cut the original alt connector for some reason and put another
pigtail with different color wires.