Quote:
Originally Posted by
Jkingof956
ok i will check that. also do i need to do some cleanup like deburring around the intake valve seat? just like i did to the exhaust ports or do i leave it as is and just do the exhaust ports?
There's usually an area (seen in the image below) that needs attention on all the valves (click on image below for a page on head porting). Just don't get into the valve seat or the machined angles approaching just above and below the seat if the heads have been given a three angle valve job.
Research where the
short turn radius
is located and leave that area alone.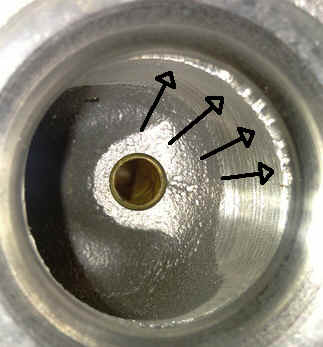 Good luck.