Issues with the t/case encoder motor line up after rebuild ?
For the previous post you know I have removed the encoder motor, and used a 15mm crescent wrench to manually shift the shaft on the t/case into gear, to get the tranny operating. Gears are now working fine.
New problem, encoder motor wont go back on so easily as it did when newly installed.
It seems the line up between the motor and the t/case shaft is not quite matching, for the motor sit flush against the t/case and for me to install the 3 bolts.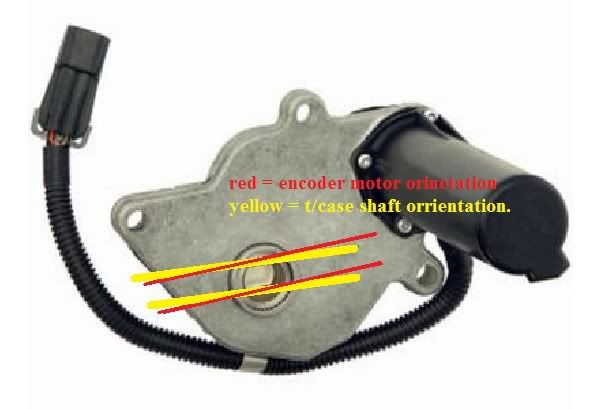 I tried several things.
1st was to shift the e/motor shaft on the t/case to all 3 positions and put it on. But that didn't work. (
By the way what are positions 'A' and 'B' ?)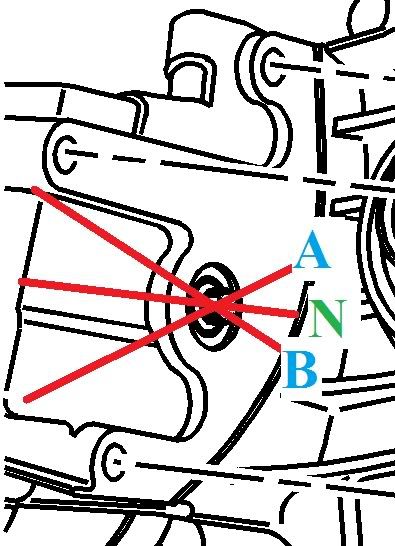 2nd was to loosed the tension spring enough to allow the shaft to be loose enough to match it up with the encoder motor , then bolt it up, but that also didn't work.
There is a misalignment between the 2.
Is there any other way to get this thing on without opening up the encoder motor or the t/case ?
Any help will the appreciated.