It's been raining all weekend, but I got my head gaskets in and I wasn't going to let anything slow me down.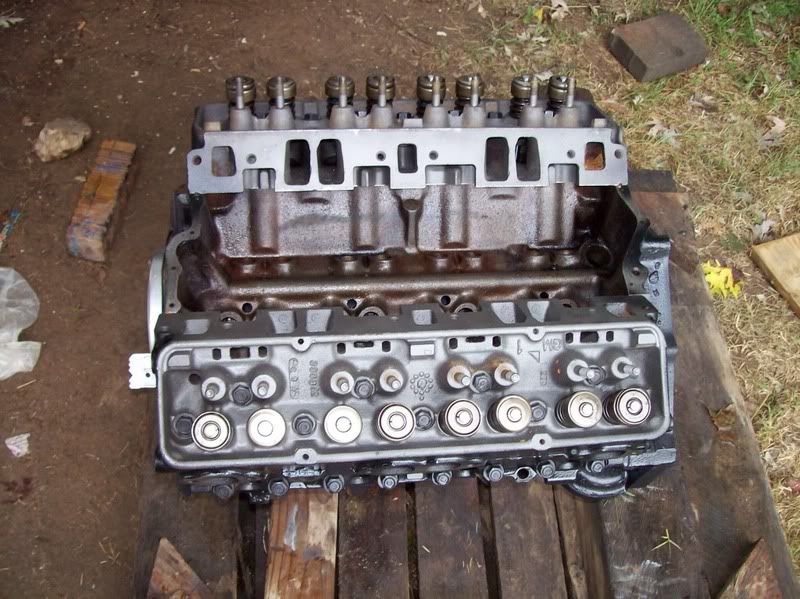 In between rains I put my heads on. I used fel pro .016" shim gaskets and sprayed permatex copper gasket spray on the deck to fill slight scratches and imperfections; The head side was put on dry since the heads were surfaced.

I torque my heads different from most people because I know after the heads get hot they will loosen a little and cause leaks. I tightened the new bolts with a ratchet, then torque them 1/8 turn, then I used a torque wrench to torque to 70 ft. lbs, then I used a 1/2" breaker bar to put another 1/8 turn on them to get the desired stretch rather than a desired amount of torque.



Enjoy.