I found the bracket on a S10 firewall, I'm sure other Chevy's use the same bracket. I cut off one of the brackets.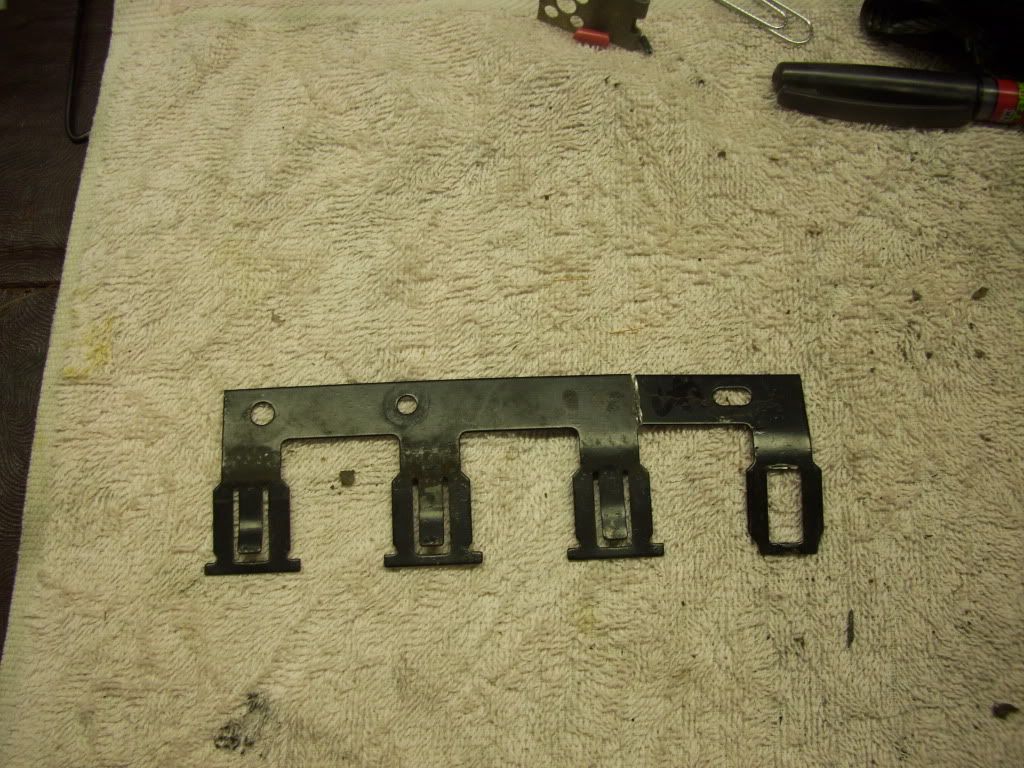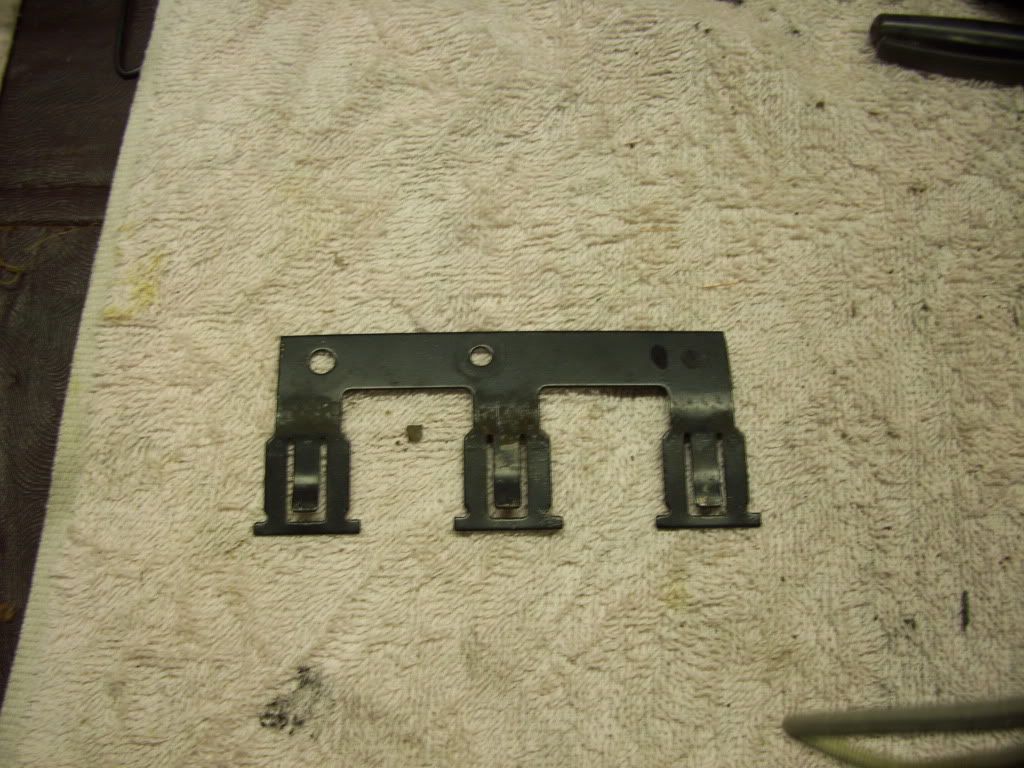 I cut with the Dremel the lock tabs and the ears off of two brackets.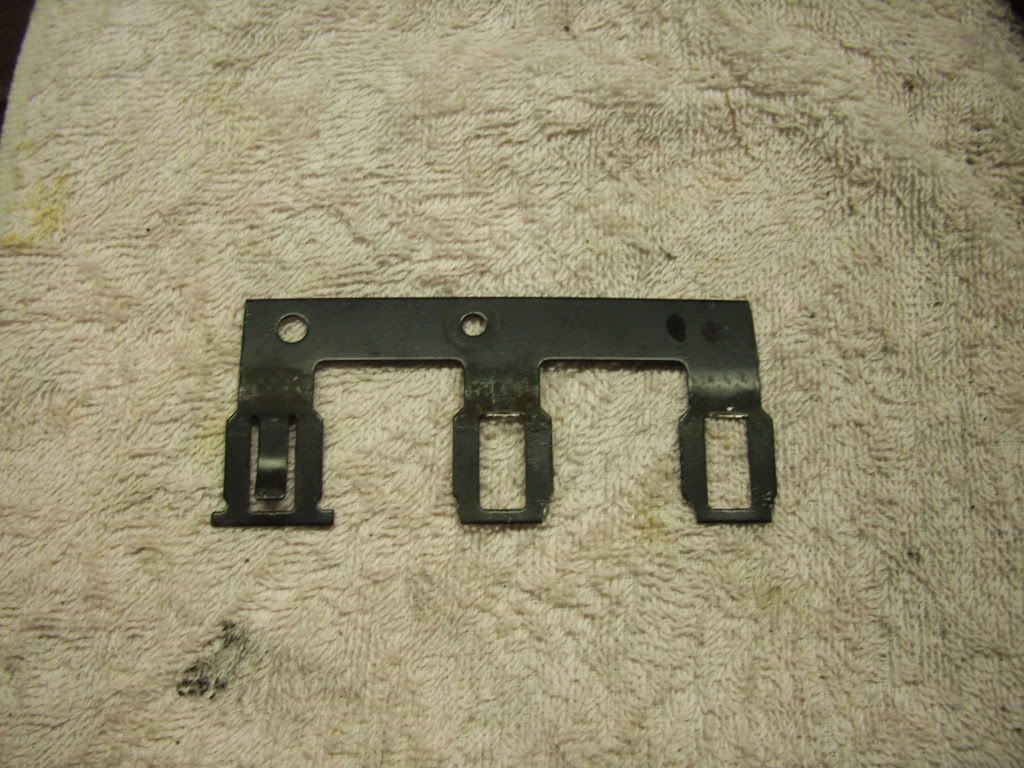 The brackets line up with the Volvo relay perfectly!! And lock on. You have another mount for the relay to break the negative lead from the temp. sender.
Front view.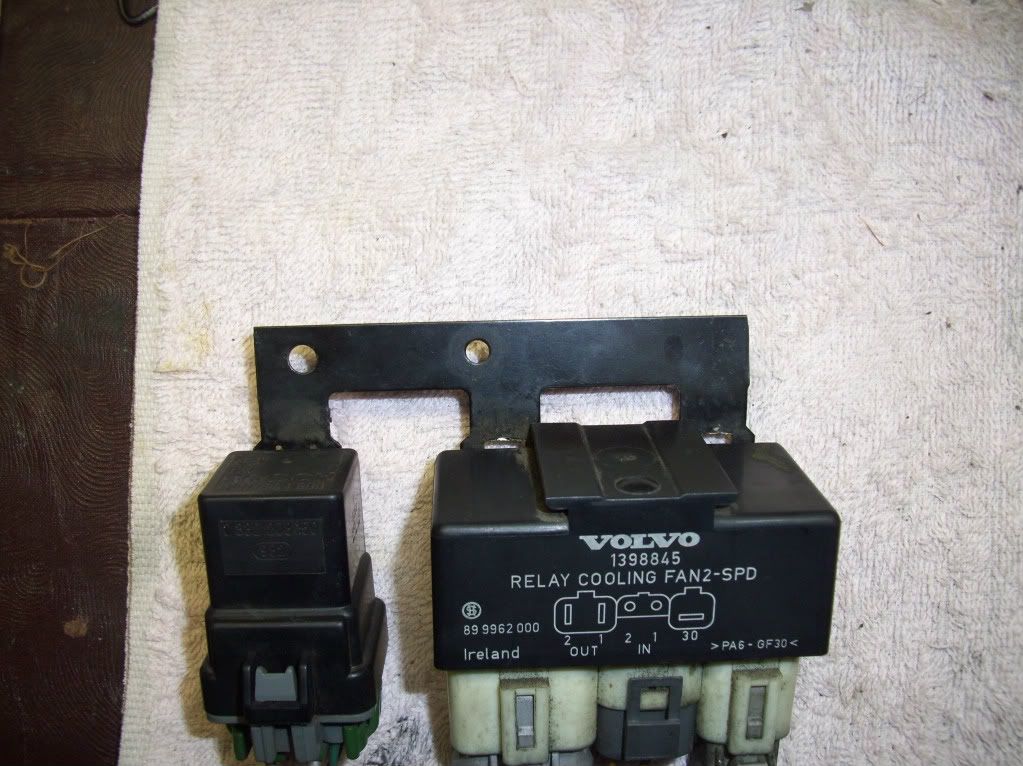 I drilled another hole in the right side. and painted it.
Here it's mounted up