ok i got a 87 roller block , this has been strip down by the last owner. now heres a photo of the older of how i remove the main caps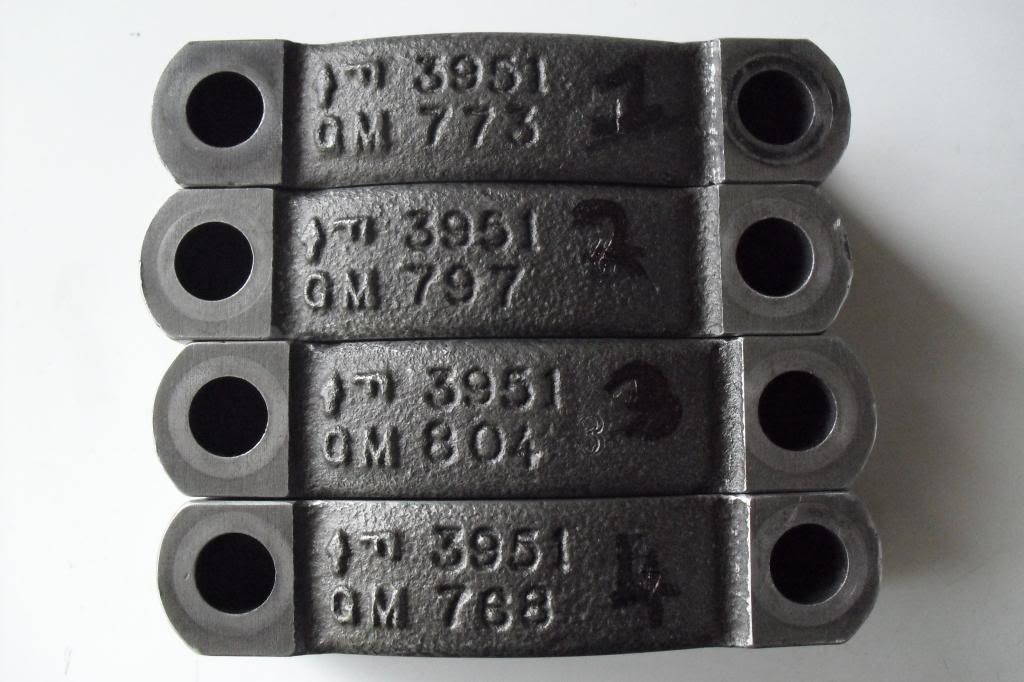 now the top numbers on the caps are casting numbers , what is the second number for. is this for the older the caps should go on the block. lowest number being cap 1 and highest cap 4 . looks like the last cap is in the wrong place.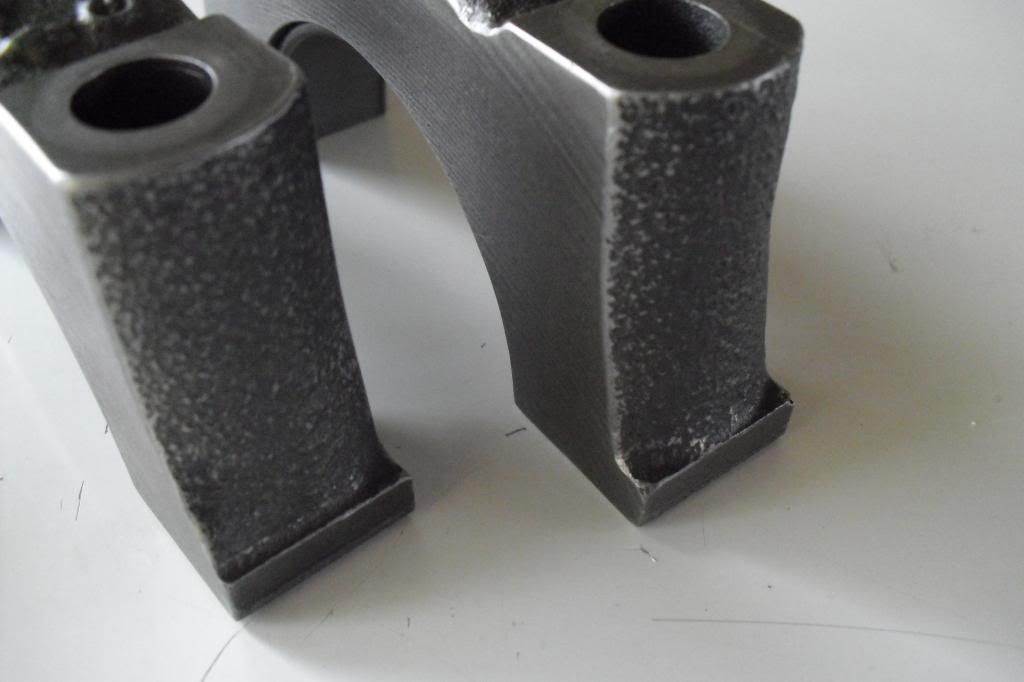 in this photo cap 4 is in the front and cap 1 at the back.if you look at the bottom of the caps you can see the front one has a diferent foot to the second one, like as if its for the front of the block no 1. the rest of the main caps are the same as the second one at the feet. now do you think that this cap number 4 was put in the wrong place. should it be at numer one as it also has the lowest number too.