101 Fun Run SoCal T's Escondido and Encinatis, CA
Weather was typical Med Coast, low 70 to low 80's with morning marine layer. Big difference from the humidity of the Bash in Arkansas. If I had to live in a city, it would be San Diego. Bill and Linda (hope I got the names correct) are a very delightful couple that truly enjoys their T. And the T has the small displacement early 40 hp Ford flathead and Toyota 5 speed stick that he milled an alunimun bell housing to make the mate. If I remember what Bill told me, it has a 3 1/2" stroke but a displacement of around 136 cid. I envision little silver dollar sized pistons. They take many long trips in the T, towing a little trailer with tent, chairs, ice chest, sleeping bags and cooking utinsels and propane. They ARE the T couple.
Nasboss's totally cool ride.............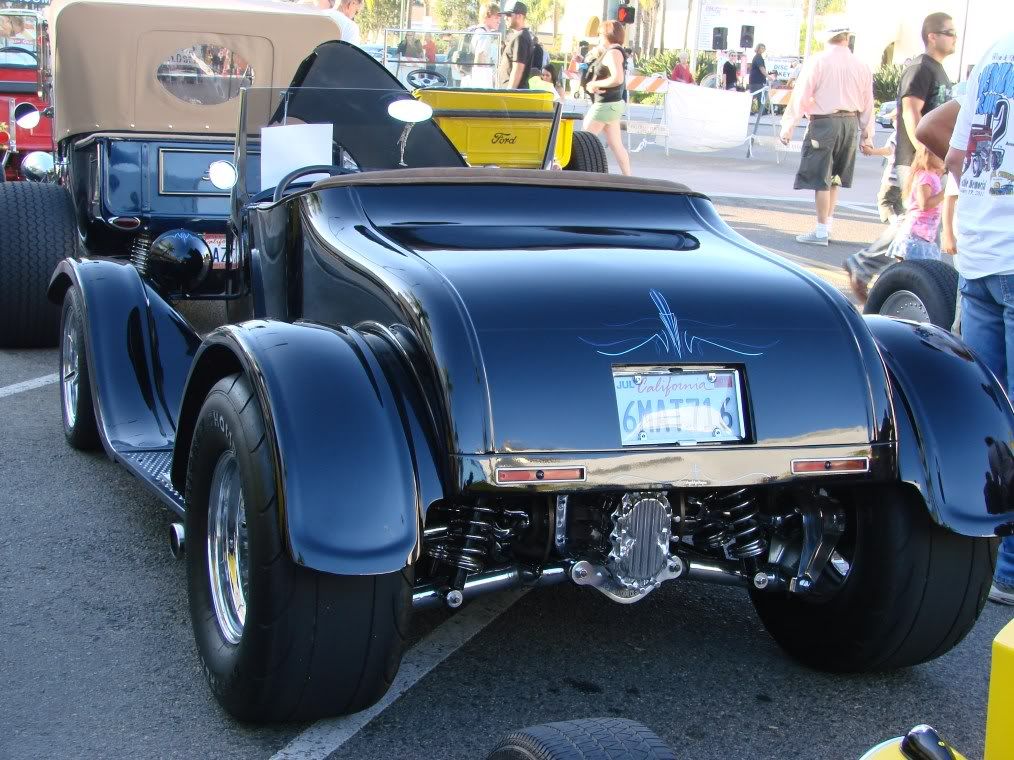 My ride.......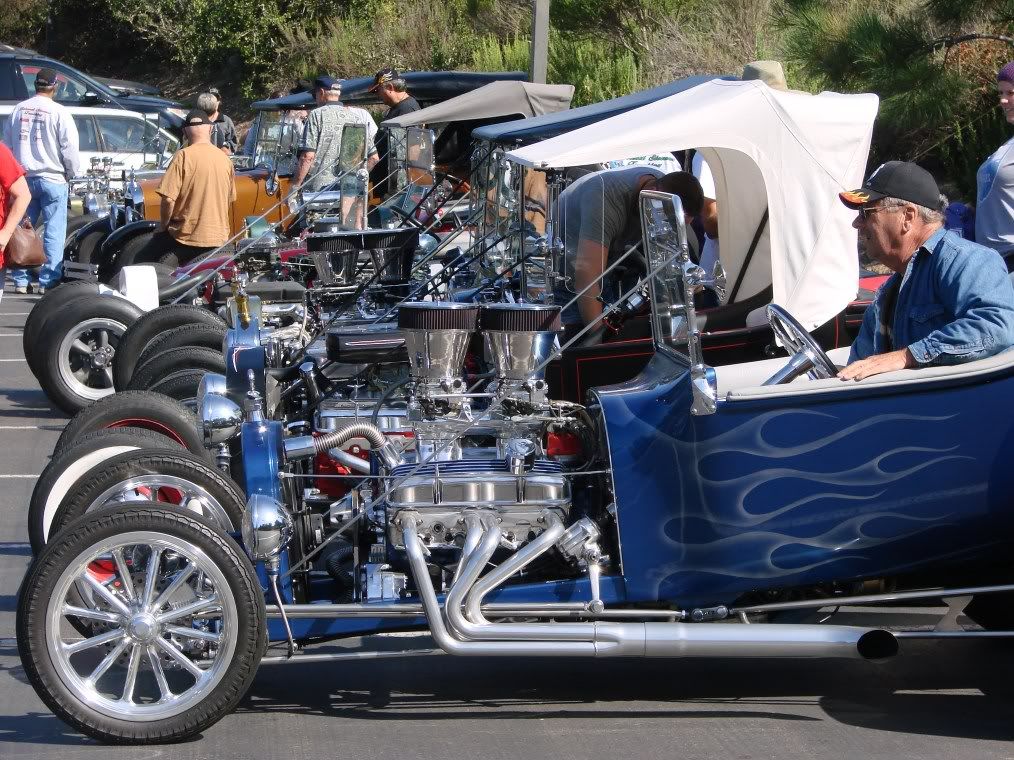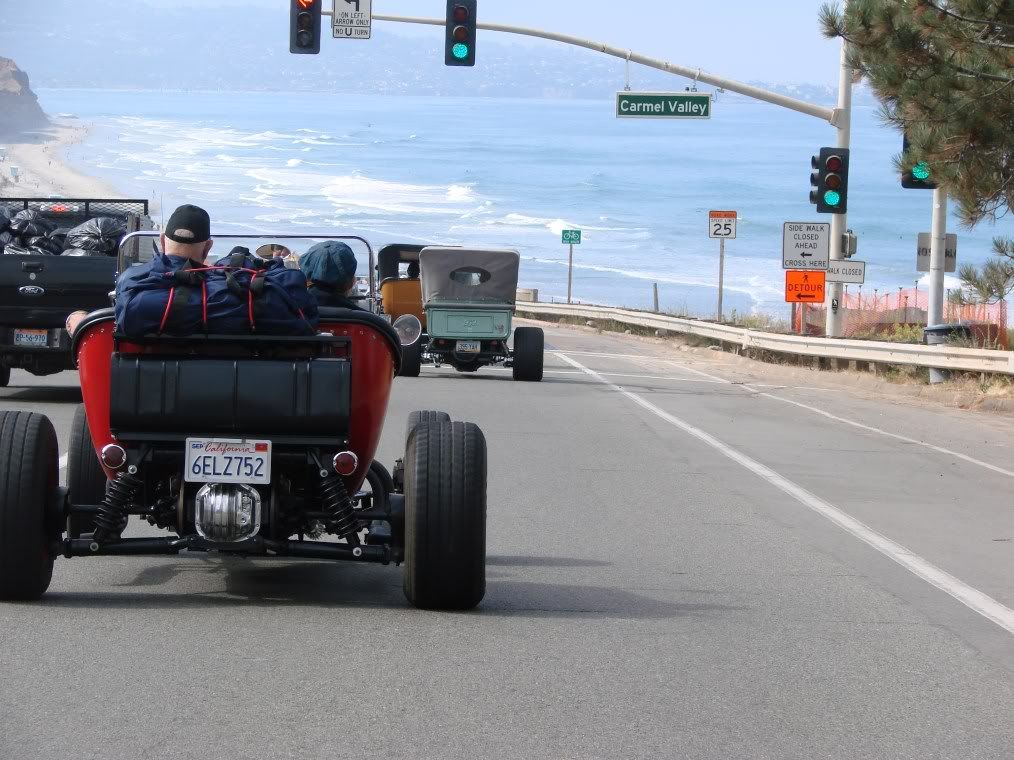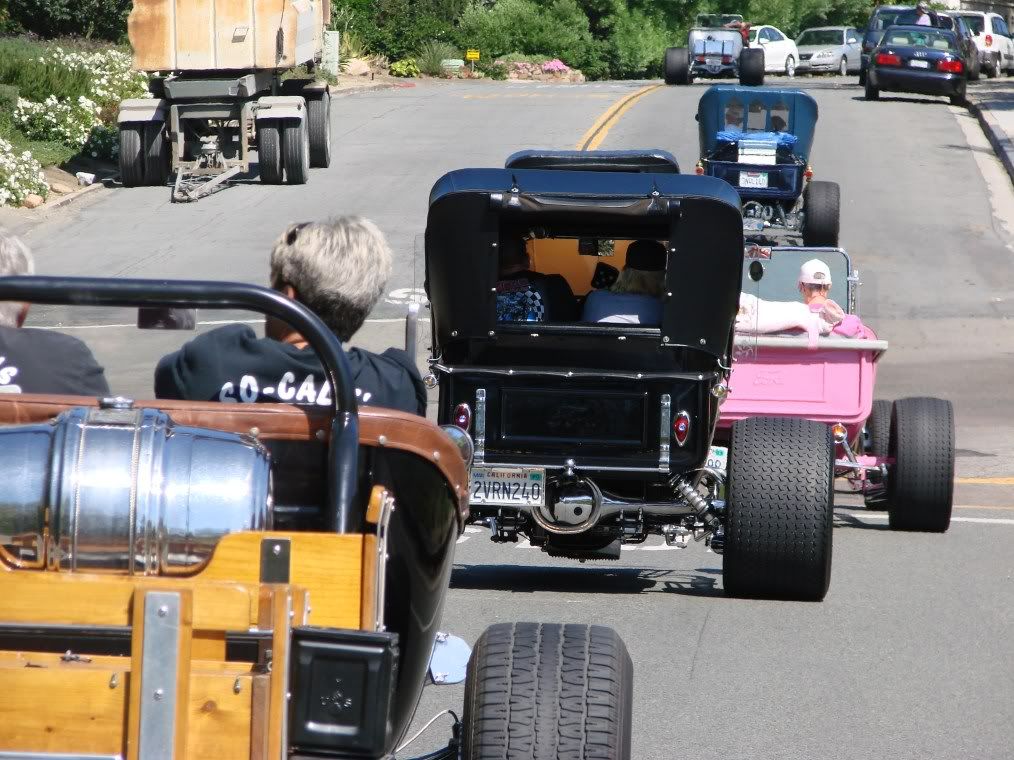 For more pictures and videos if interested...........
http://tbuckets.lefora.com/2011/08/0...cinatis/#post6