Quote:
Originally Posted by AngliaBob
When I put 12v to the circuit I blow the bulbs.
Bob,
If you are blowing bulbs, it must be because you are using 6 volt bulbs instead of 12 V bulbs. If you are blowing FUSES, it is because there is a short circuit - as in power flows through the switches directly to ground, without having to go through the bulbs.
Typically, the courtesy lights are not wired independently of each other. They should both come on regardless of which door is opened.
It is common in older Ford products to switch the positive side of the courtesy light circuit. Most, if not all GM courtesy light circuits are wired differently.
From what I understand, based on the components you have described, I would wire them as follows: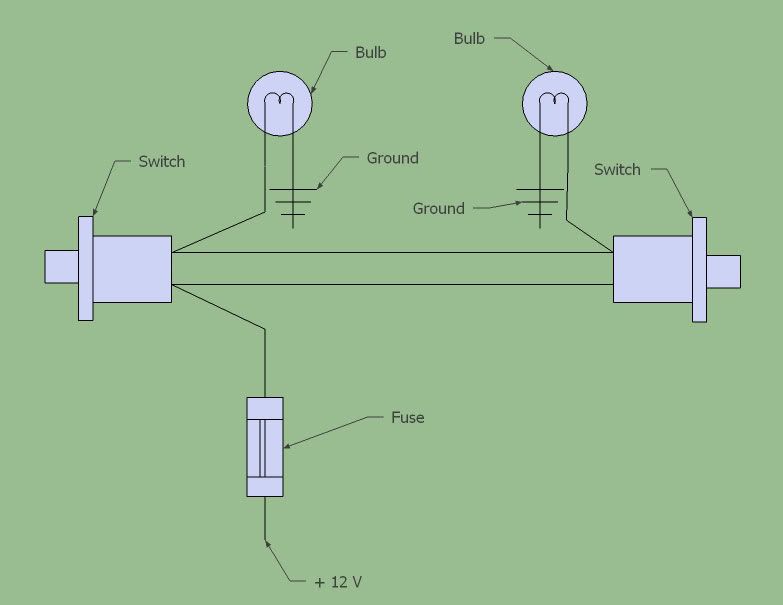 One important note: If you are using a GM style headlight switch (like the ones that come in all the universal wiring kits), you cannot connect it to this circuit without either using a relay or changing the bulbs, sockets, and the way it is wired.
Hope this helps...
Joe G.