Hey guys. This particular spindle is on my Geo Tracker which has a straight front axle. Trying to figure out what type of spindle it is so I can order disc brakes for it.
Here are a couple of pics and the outer bearing has "Bower 09067 USA" written on it if that helps. I also have just about any measurement you could want on it if you need them to help identify the spindle.
Also wanted to know if you guys think the king pin has c-clips at the top and / or the bottom to help hold it in. I took out the retaining bolt for the king pin and it would not budge after banging it with a hammer. Guessing it has retaining clips but wanted to ask you guys. Couldn't really tell through the white paint.
I think it's a Ford spindle of some sort but not certain. Any help is much appreciated....
Quasi head on view of spindle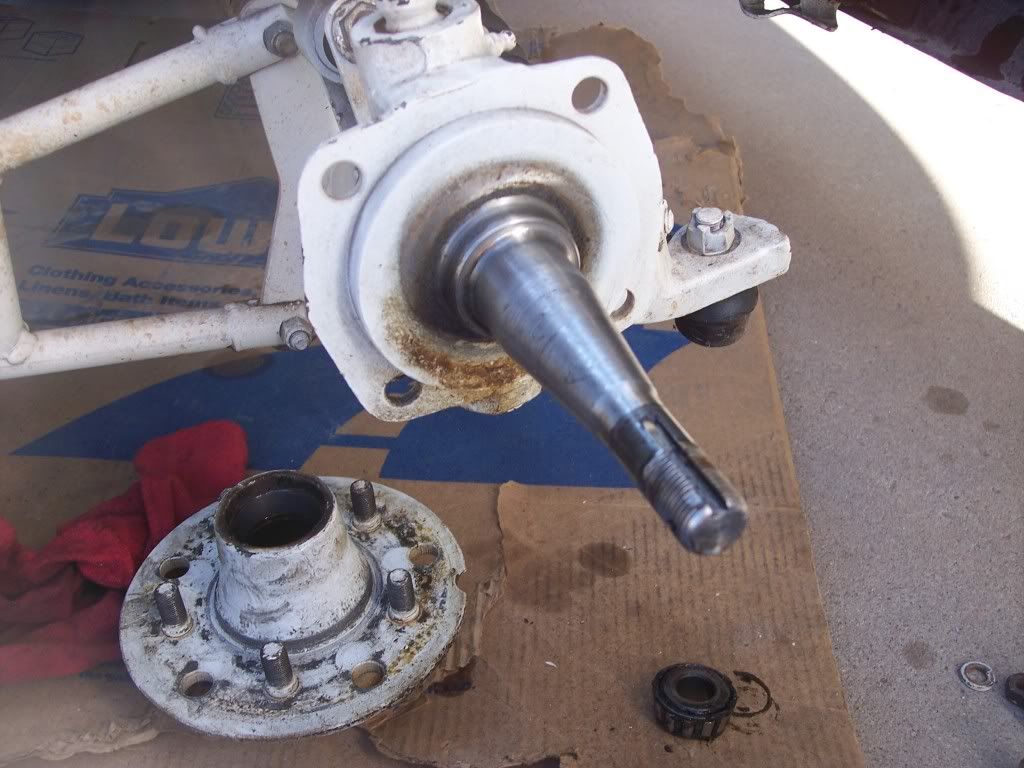 Top view looking at spindle / axle assembly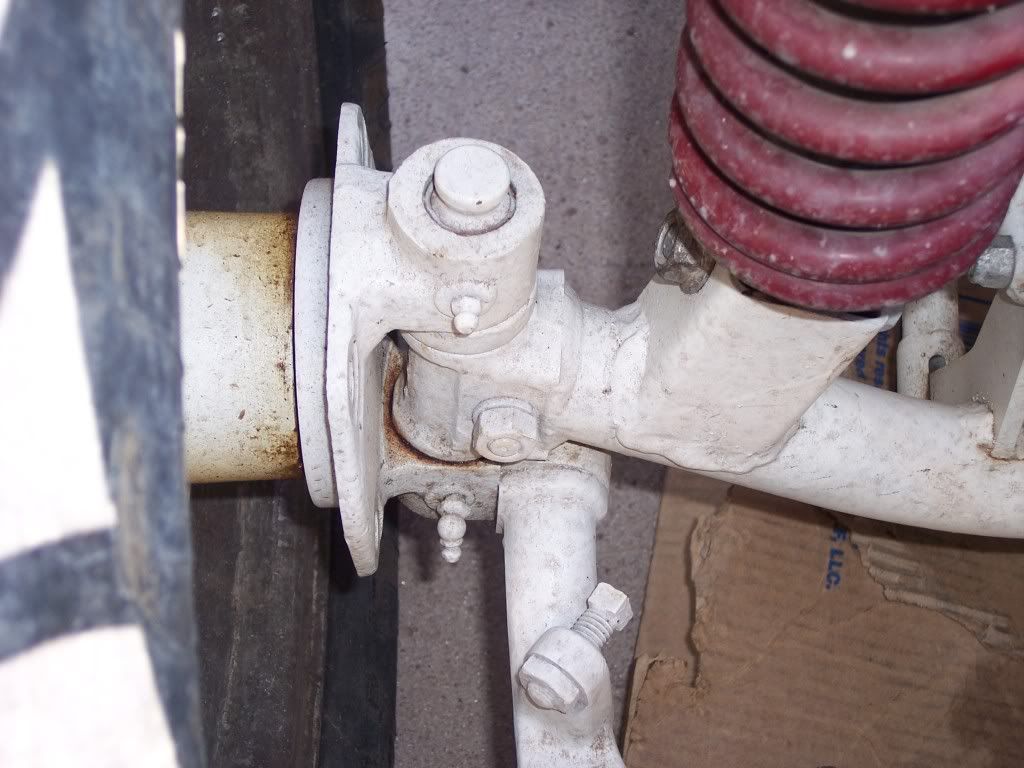 Looking at the axle / spindle assembly from the back side (king pin retaining bolt has been removed)