I used this relay.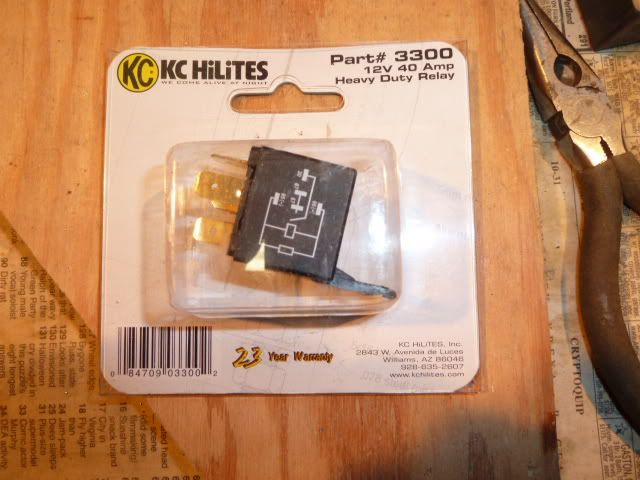 Go to summit racing website, and enter KC3300 in the search box. It has two pin 87 terminals, so you can avoid making a "Y" splice in the wire going to the headlights
I wired it like this.
I got a relay box out of a late model car at a junkyard, and put the relays and new fuses in it.