Quote:
....Also, are there any other systems similar to these?
There's always the CUSTOM option: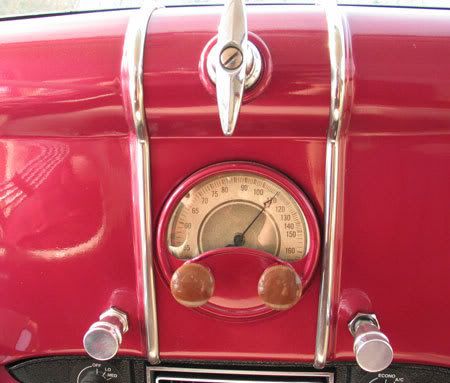 This is a stock '36 Ford radio face that has been customized to control a stereo conversion board by a classic car radio repair shop. The face is only about 2" deep and is wired to a small box (3x2x5") mounted to the firewall that contains the electronics necessary to make it an AM/FM stereo 4 channel with aux input. The balance, fader, and tone controls are mounted on the box on the firewall. It wasn't cheap (about $1000 all tolled) but it works great, fits the dash, and matches the style of the car. The only drawbacks are that there is no FM scale on the dial face and no station presets.
It turned out so slick, that I am having another one made. This time with a '37 Ford radio face to be installed in a '32 Ford Vicky street rod.
I realize that most people could not justify the expense of something like this, but you asked for other options...so here ya go.
Another option may be an overhead console. You could maybe find one in a junkyard in a Ford L-series (big) truck.
Hope this helps...