This is what I use.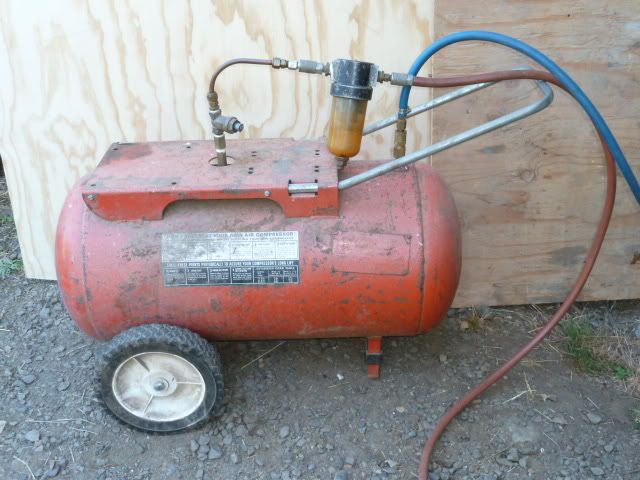 The red hose is air in from the compressor. The blue hose goes out to where I am painting, or using air tools.
Any liquid water gets trapped by the filter, and stayed there. Air obviously stays in the tank, and cools there, and water also can condense out of the air. Also any water that gets past the filter tends to go straight down into the bottom of the tank.
When painting, I run the auxiliary tank at around 40 or so PSI, and move it close to where I am painting. When the high pressure air in the air compressor tank goes through the regulator, it expands, cools some, and a lot of water condenses out of the air then. The water is caught by the filter, at the remote location, on the auxiliary tank. I have about ten feet of hose, on my paint spray gun, that I plug directly into the tank. With this setup, I can use a HVLP gravity spray gun, and my single stage 3 HP compressor has no problem keeping up with the air usage, and actually spends more time off, than on.
Obviously, this is not a professional set up. I mainly paint parts, panels, small stuff. But it works for me.
The secret to any air drying system is the air has to cool below the dew point so water will condense out of the air, before it gets to the gun. You have to also remember that the air will cool some as it exits the spray head on the paint gun, and water can condense out of the spray air between the gun and the part you are painting.