What's up everybody? The name is Chad and I am new to Hotrodders. I recently purchased this 48 chevy coupe from my great aunt. It had been sitting in her barn for the last 25 years. So I will be bouncing some ideas off you folks. Basically my plans now are new air ride suspension and updated drive train. I want the look basically stock with a much lower ride height, some white walls and hub caps. Right now I am thinking of a 350/T56 tranny. Anyhow, here are some pics of my soon to be dismantled ride.
In the barn w/ 25 years o' dust: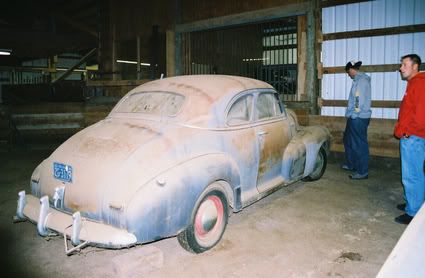 Arrived safely at home:
Tucked away neatly in the garage: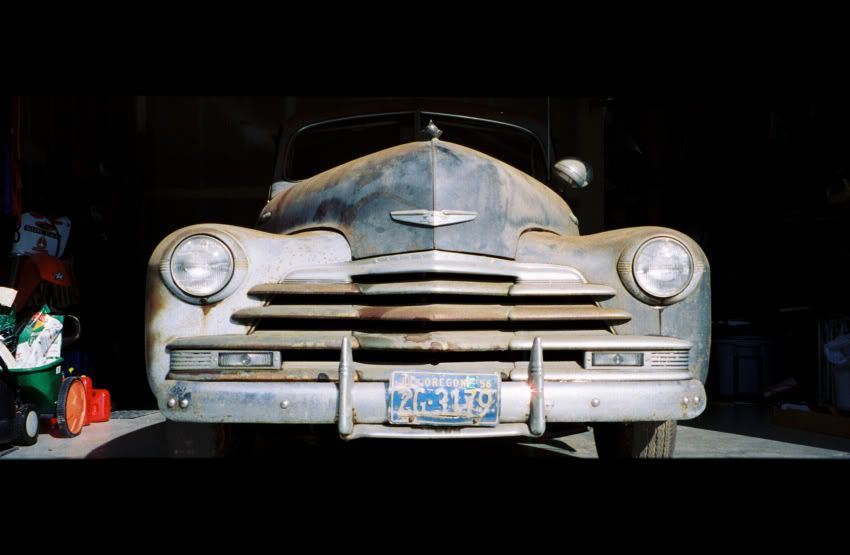 Cheers!
Chad