Larry3
Welcome Dave,

I have been checking this site for a while, and posting more lately. Lots of Info and Fun here!
Cool vehicles you have there. My dad had a stock 55 like that, fairly slick, that "light green" color with the big back window. My brother and I had Daisy BB guns and dad was very very strict about safety. He was taking us to hunt and we were climbing over the tailgate. My brother had his gun cocked and it went off and hit that big back window which just exploded!
Dad turned and looked back at us in disbelief, then got out took his Daisy and smashed it on the ground.
He didn't get another one for six months!
Nice GTO also, one of my all time favorites..
Have fun!
Richard Head
Long time lurker, first time poster
---
Hi I'm Dave. I don't recall how long ago I regestered on this site.

I'm in my mid 30's and have been around old cars my whole life.
I have a 55 chevy pickup.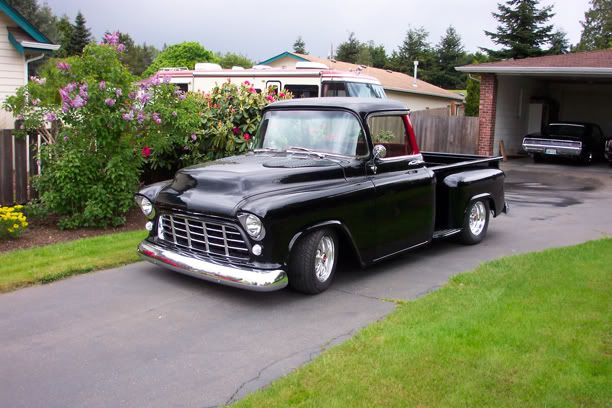 And I have a 67 GTO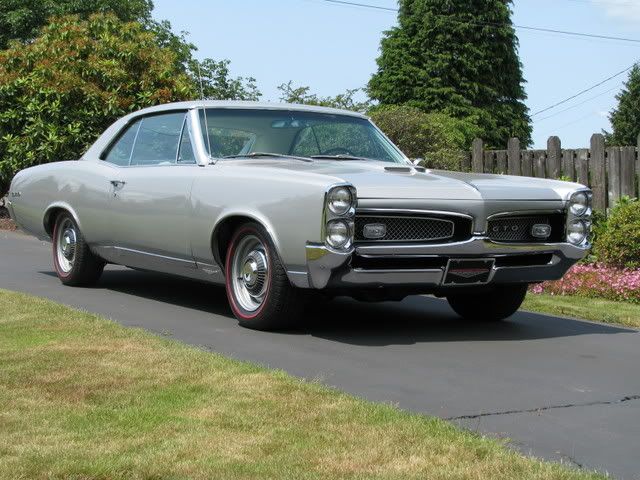 I also am building a 33 ford three window that I am bringing back from the dead and a 35 ford tudor beater project.

I like my cars to have the old school look, but I'm not a purist by any means.

Thanks