Only Racing
Congrats "Fortypickup" January Art Contest Champ 2009
---
Congrats "Fortypickup" January Art Contest Champ 2009

One of the highest vote counts ever and we have a winner with Fortypickup's Vector Illustration 39 Ford. This month was an "anything goes in the nines" theme based on the year ending in "9" of any vehicle the artists chose. Fortypickup earns this months choice of choosing a vehicle or a theme to begin Februarys Contest. Lets all give him a hand Guys !!

The One, Two, Three punch comes as a surprise where almost all the art styles took a spot, From Fortypickups extremely detailed line art to illustration that many think is one of the hardest and most regarded forms of rendering to "5 speeds" on paper sketch of a "49 Ford Tudor", your standard take out the pad and flat out draw something, to 57 Corvettes photography / illustration mix of a "29 Packard" which involves many programs and images involved with precise blending and use of layers to make a final product.

The diversity of all the artists work shows still that today, anyone can make an impact with art.

The 2009 January Champion:
Fortypickups 39 Flathead Truck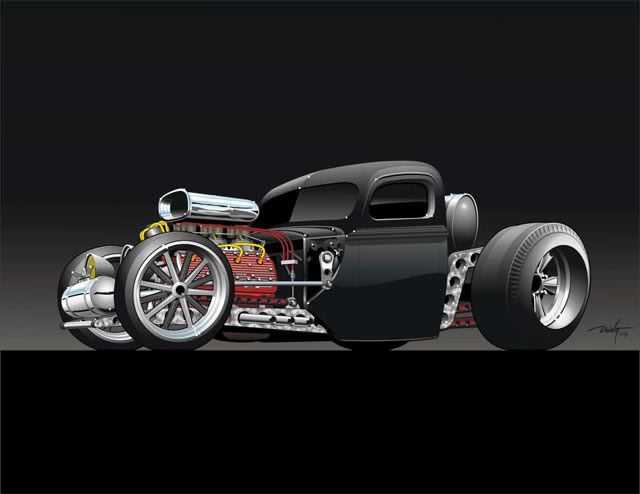 Click The Artists Image To Enlarge To Artists Full Size As Posted In The Original Thread !!

Click Here For The Wire Frame Illustration Version !!

Runner Up:
5 speeds "Route 49" Tudor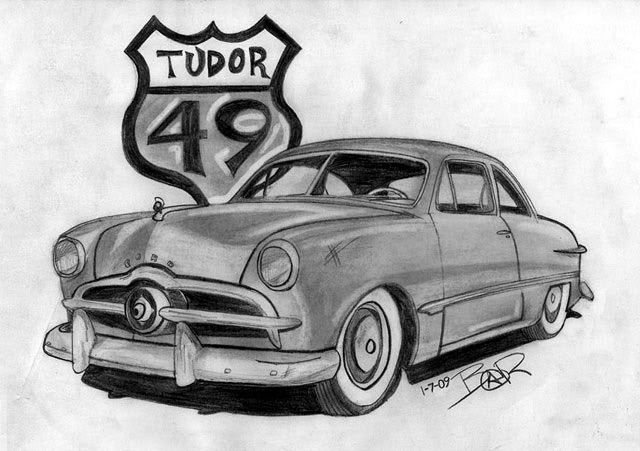 And A Tight Third Place:
57corvettes 29 Oakland "Mobster Edition"


Click The Artists Image To Enlarge To Artists Full Size As Posted In The Original Thread !!

Here's to next Months Winner In advance. Sharpen the pencils, get out the paper, get out the paints, or boot up the PC and begin something special for this month as soon as Forty comes up with his choice.