DanielC
This is what I do. I use this extra tank.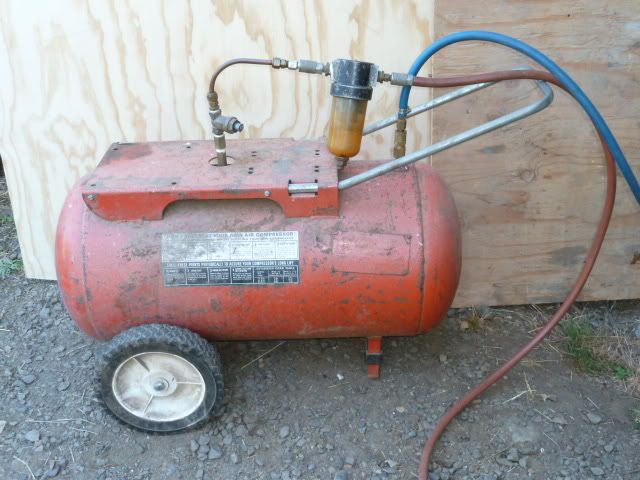 I run regulated air at about 40 PSI, through the red hose, and the filter into the tank. Any water after the filter goes to the bottom of the tank and stays there. I take clean air out of the fitting with the blue hose.

Using the compressor mounted regulator allows the air to expand and cool before entering the compressor end of the red hose. This lets some of the water vapor to condense out in the red hose, so the water trap can catch it. No water trap will stop water vapor in hot air, and when the air cools water will condense out of the compressed air.

This is my old Sears 3 HP compressor.


By using the dump tank, it is possible to paint with this LPHV gun. The compressor cycles on and off when painting, and so far, the compressor actually spends more time off than on. But I have only painted smaller parts, and single panels so far.