evintho
Homemade low speed drill press conversion
---
Bought this awhile back off of craigslist for a decent price. 1950's Craftsman floor model DP. It was pretty scungy but ran well and the spindle spun true. I tore it down and cleaned it up. Here's a before and after.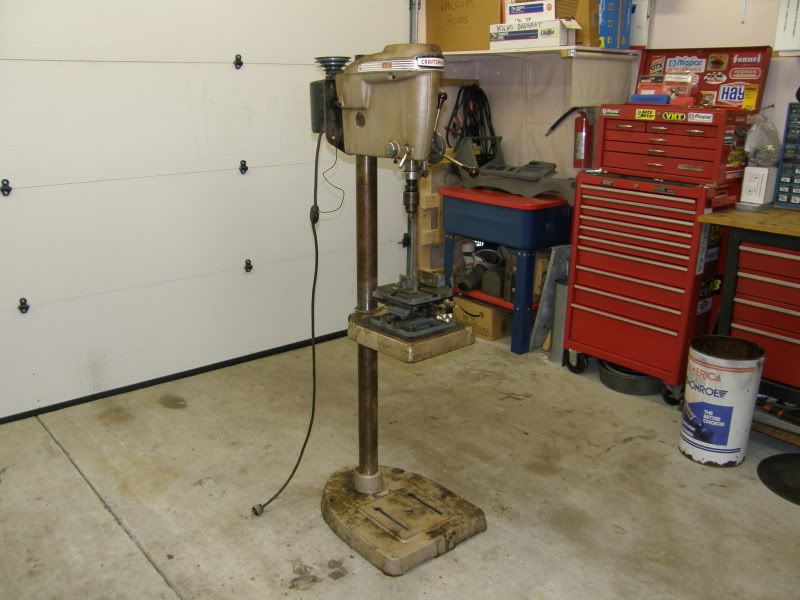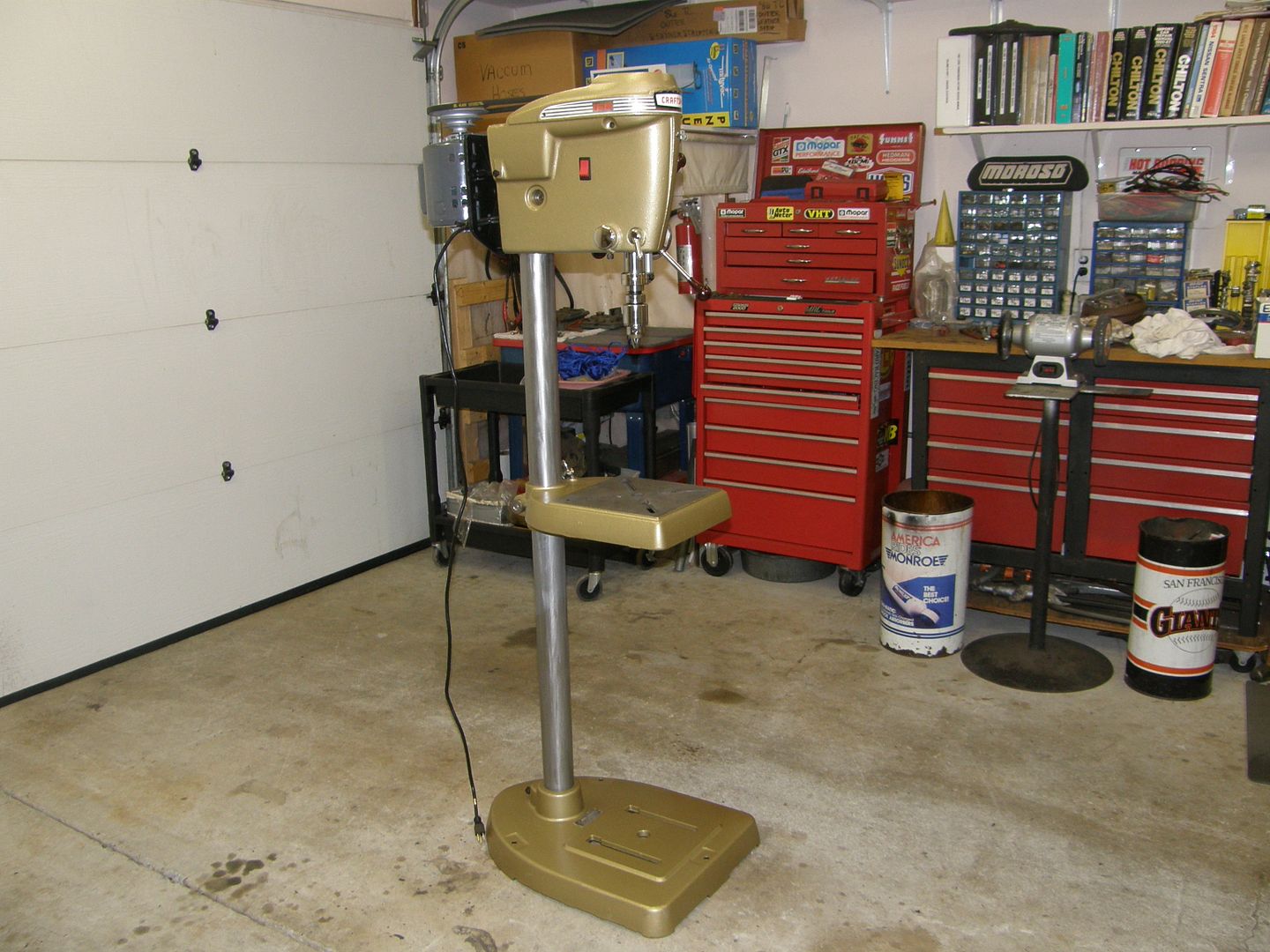 The problem is I do mostly metal work so I need much slower speeds than what it provides. It was originally a variable (note the stepped pulleys) but even the slowest speed was way too fast for what I needed. A low speed conversion was optional back in the '50's but good luck trying to find one! So.....I decided to make my own. It's pretty simple, most anyone can do it!

Here's all you need. Cost about $25 total.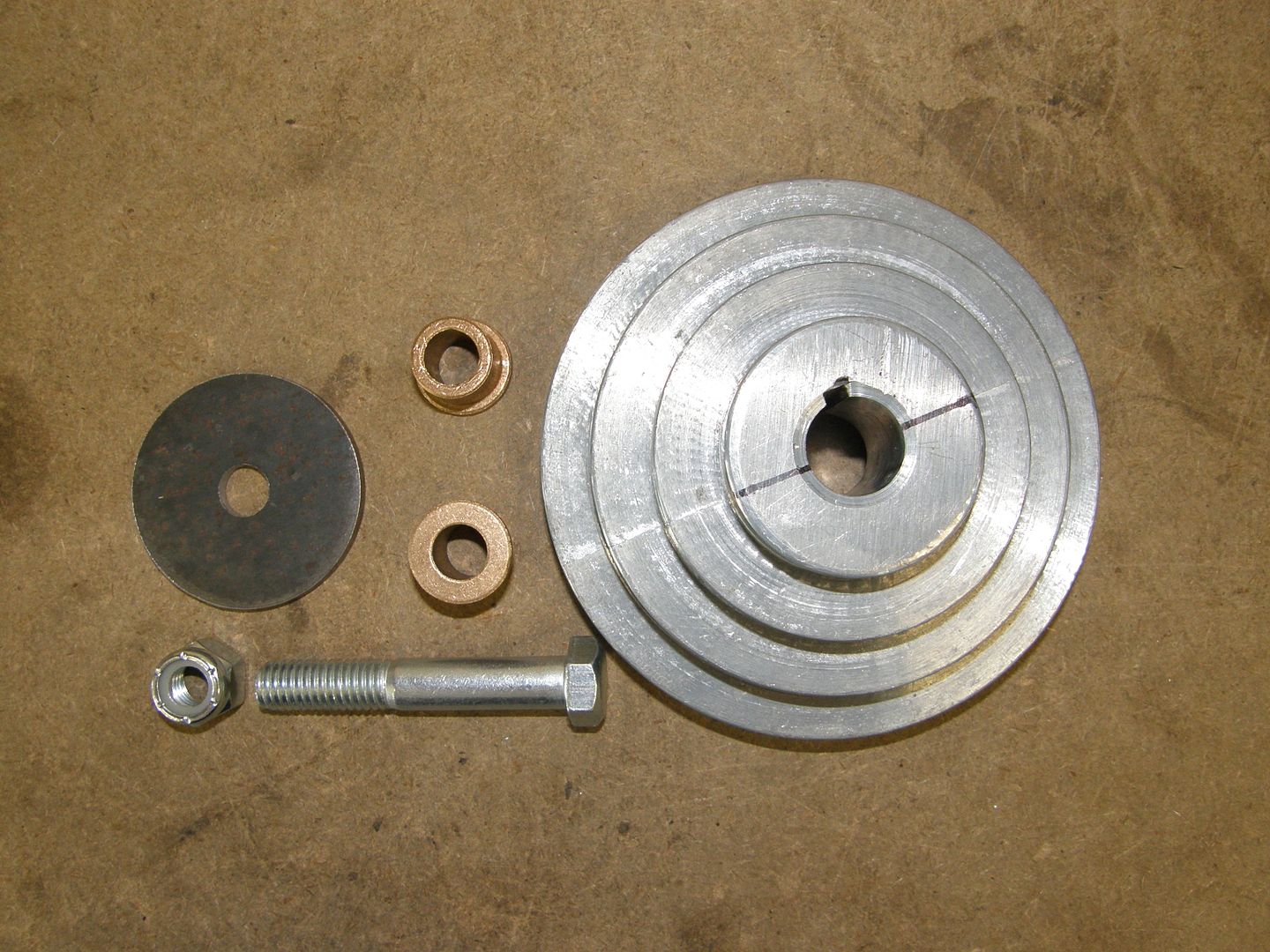 Drilled a hole in the steel blank, inserted and welded the bolt to the blank.




Flipped it over, welded the blank to the top of the DP post and installed the first bronze bushing.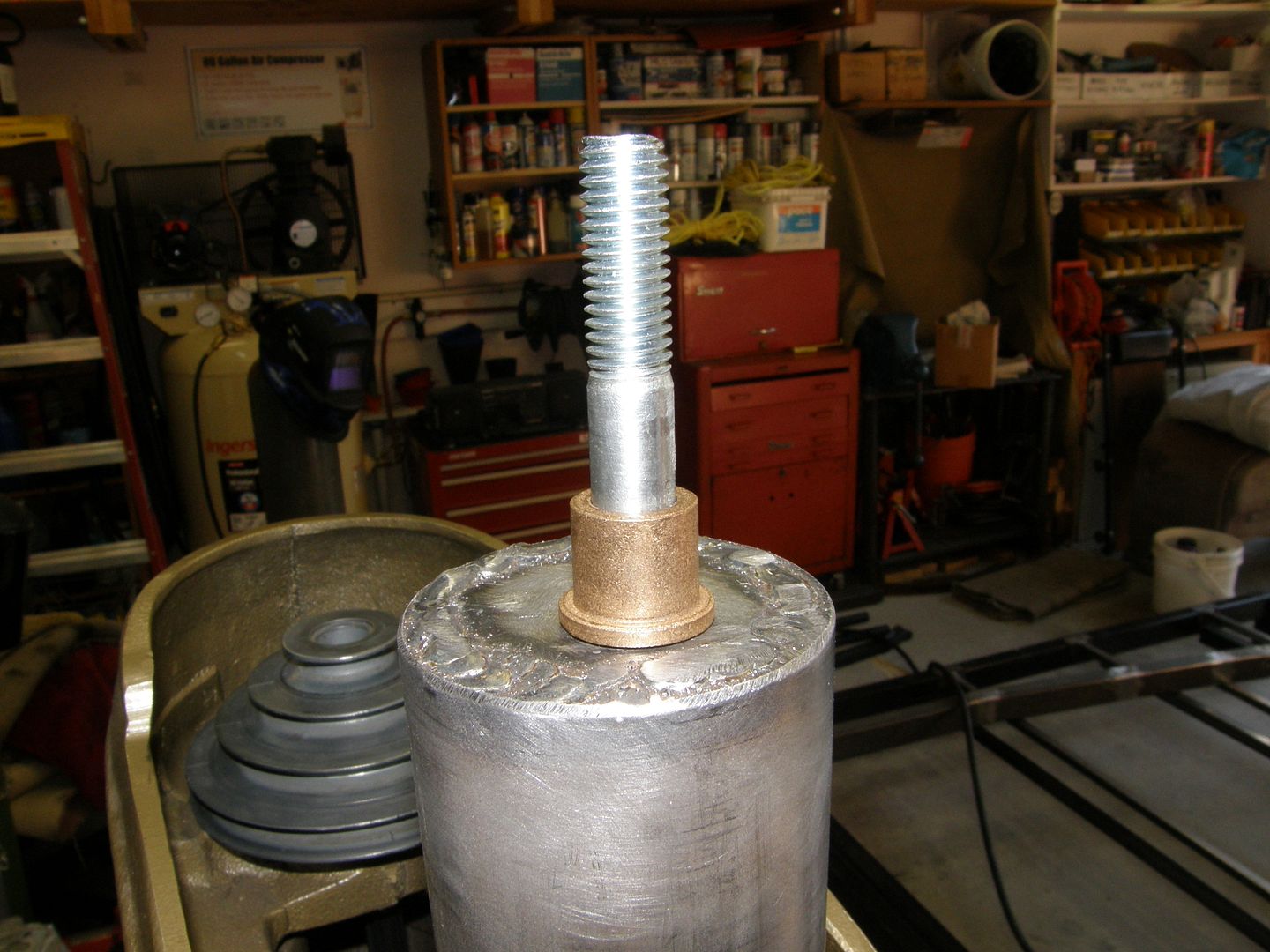 Next, I slipped on the new step pulley and another bronze bushing.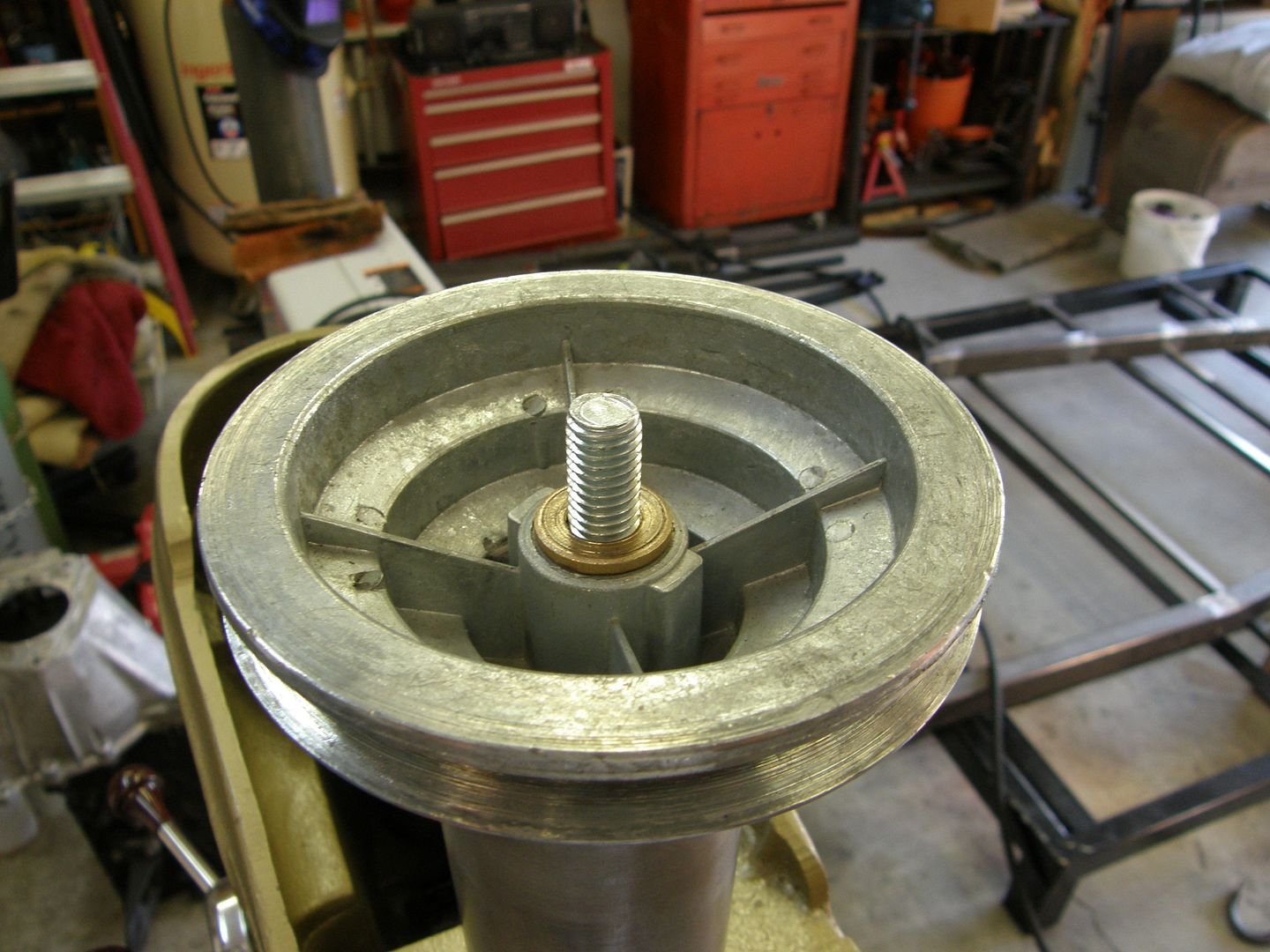 Installed the flat washer and a nylock nut. Do not tighten! Installed new belts and there you have it!




The lowest speed I have is now 175 rpm! Perfect for cutting 1/4" plate or drilling forged axles! Bought the pulley from MSC, got the bushings and hardware at Home Depot and got the belts at a local small engine repair shop. This thing works great! I just built my spring perch and drilled lightening holes in it.