animalracer
My intro from CO
---
Hi there. I thought I'd done this a while back, but couldn't find my intro. I'm from Hooper, CO a little town in the San Luis Valley. I'm 55, been into cars, bikes, rods, racing, etc. since the late 50's when my dad and uncles took me to the drags and stock car races. I've raced stock cars, rode bikes for over thirty years, and am now driving a '56 Plymouth gasser-inspired two-door post Belvedere with a 440. I've been lurking here for awhile, and enjoy the vibe.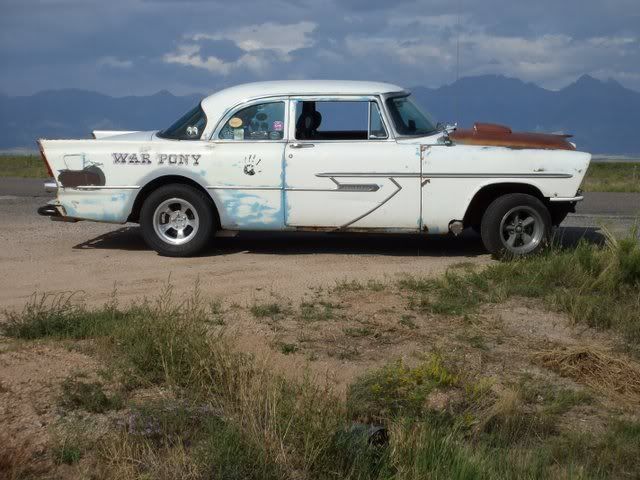 I've been doing non-profit work for over twenty years, wherever I was living, helping families of really sick kids. I recently started FAST FRIENDS, a local group to do the same thing using car and bike-related events for fund-raising. I'll be posting updates on the events, and hope to see some of you there.


Animal
SUPPORT YOUR LOCAL FAST FRIENDS!