ogre
Door panels 58 chevy truck from scratch
---
it's been a while since i've done any fiberglass work.
way back 2 yrs ago i started door panels for my truk.
i didn't like the look of them and put them on the back burner for
a while i got the rest of the truk finished.

earlier this spring i gutted my truck interior to fix the ac, cruise and a smattering of electrical work.
and to finish my door panels....


this is where i left off way back then

1/4'' plywood for the base, mdf for the frame work




i cut some of the boxyness out and re-fiberglassed them
still not what i want but i have too much in these to scrap them
i covered them in grey vinyl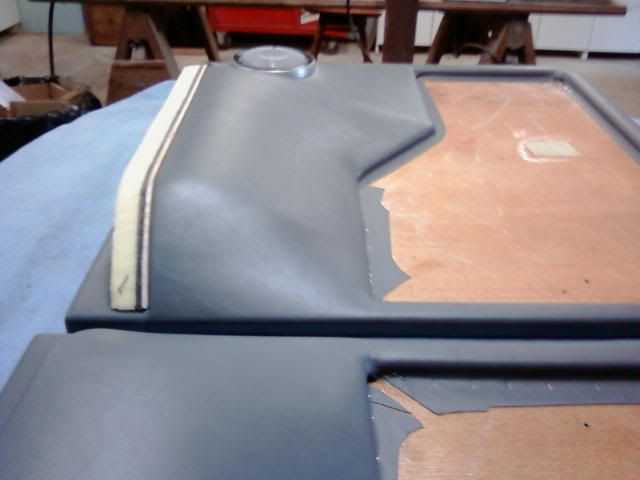 this area was a beotch to wrap, my friend has a steamer that helped shape around the tweeter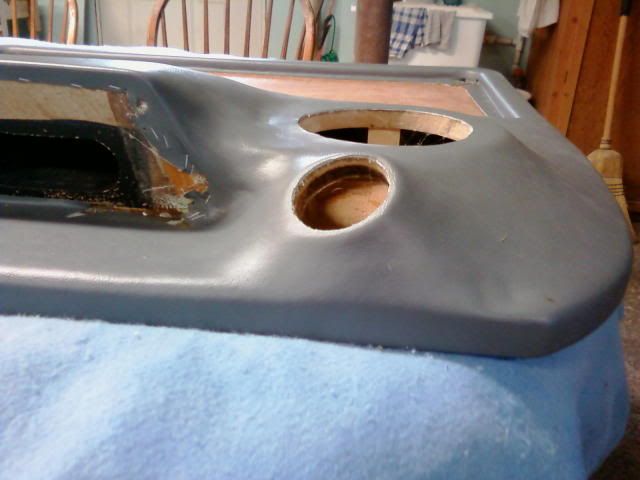 i installed the mids and tweeters




my wife sewed up arm rest covers in the same material as the seat inserts.
it looks a little pukey here, but it's not. really, no i mean it...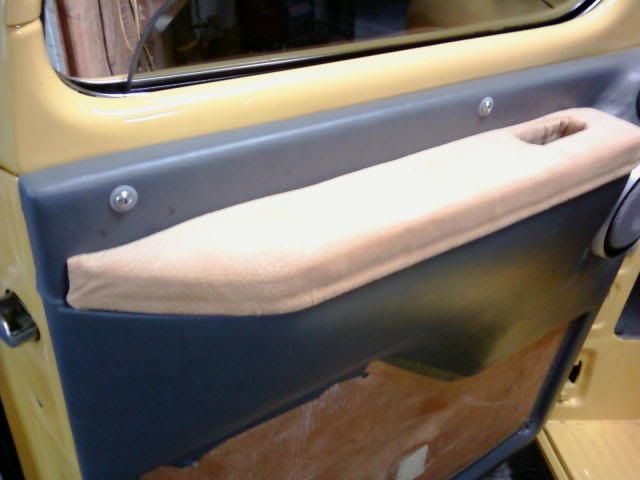 and i finished them with carpeted inserts.