Howdy all!
Here's the deal: After numerous folks viewed my rear axle, they swore it was a Ford 9". Upon further review, it appears to be a GM 55P diff but I am unsure of the housing (make/year). The housing has a nasty crack and I don't think it can be sleeved.
Now my research shows that the 55P was in the passenger cars of that era and the 55T was in the trucks. I found codes on the driver side of the diff as you will see in the pics below. On some, they had more numbers on the pass side that would refer to gear ratio etc. but I did not see anything.
On the drivers side it looks like this: G1306 (I think it's a 6)
43833 (Some 3's could be 8's)
Beside those numbers is the big "GM" followed by a "4". The 43833 or whatever the numbers are I don't know what those are. I believe if the top number code is right (minus the possible "6") it would be a manufacture date of July 13, 1960.
Here's the other bit of info: I took one of the drums to Napa to match it up so I could put new brake hardware on a few years ago. They matched it up to a 70 Chevelle. It's a 5 x 4 3/4 bolt pattern. The axle is 54 1/4 inches flange to flange. It doesn't look as if its been cut down. I am a total novice when it comes to all things regarding rear axles, ratios, pinion angle etc. It feels fine while driving. Just has a bad crack and both axle seals leak. I just want to know what is a good bolt in replacement (if it exists) and how hard it is to do for someone who hasn't messed with a rear axle before...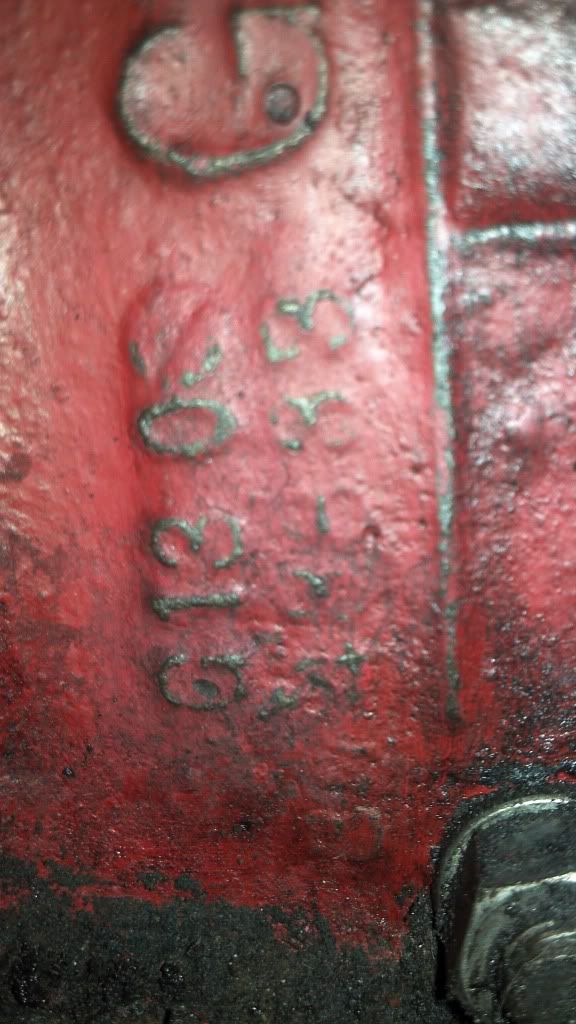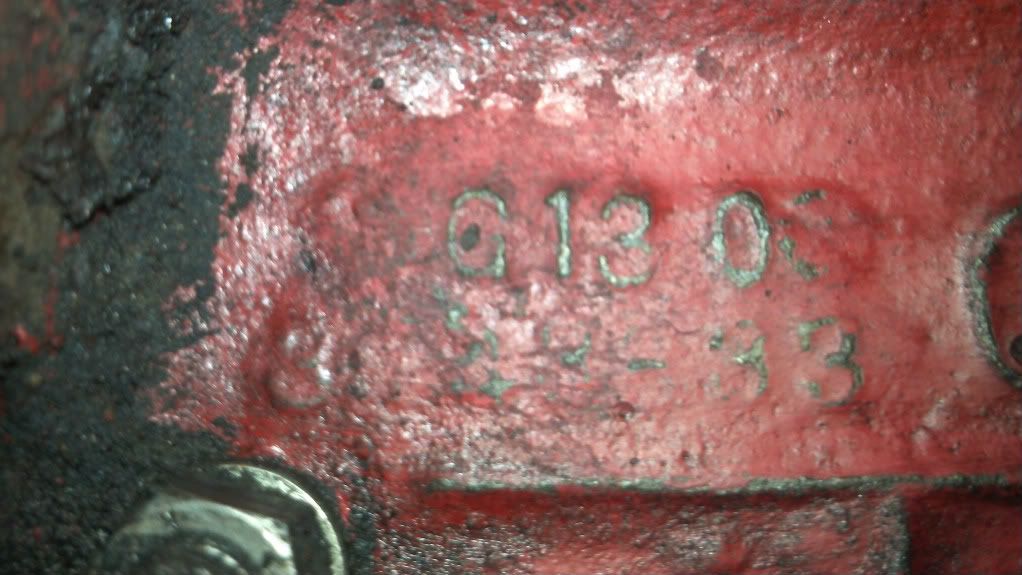 The truck it belongs to: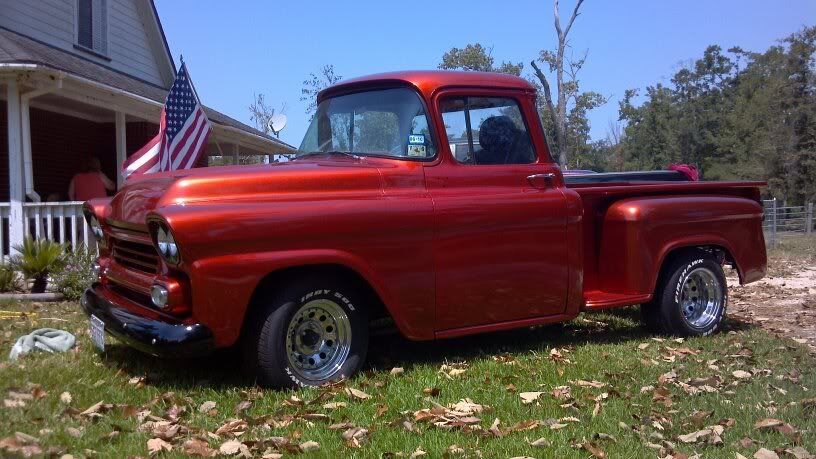 My thanks for any help you can offer!!!