A few interesting things on this subject just came up recently at the shop. The power of marketing, this is why it grabbed my attention years ago and has never let go. I am fascinated by marketing. It can make or break a business, the name of the business can mean success or failure, and it doesn't matter one damn thing how good or bad the product is!
So check it out, we have a shop in town marketed as "America's body shop",we all know the one. We have had the owner calling us to ask if we worked on Teslas, a guy with a Tesla was there with a collision job. A
TESLA
, a super high end specialty car! The guy went to Maaco! You MUST be on a preferred shop list at Tesla to even buy parts, it's a "cult" like car, and the owner went to Maaco? Then in the same week he sent over to us a 2013 BMW M3 convertible that needed a quarter panel bad, a black one, the dude had went to Maaco!
WTH!
Ahhhhh, the power of marketing.
That all being said, this Maaco is a HELL of a value, we send cars to them all the time. And he is doing a LOT of "restoration" work. He will do a complete gutted car, pretty damn nice. He will paint a vintage car without pulling off a moulding and it looks DAMN nice! For a funky old daily driver like my Rambler or an 80's car someone wants to drive everyday, it's a HELL of a value. Like Mike said, the MATERIALS would cost me more than the job at Maaco.
Is it "high quality" of course not, how could it be! But it will get you buy damn nice.
On the cheap tools at HF Mike, there is one thing that makes a big difference when they are called "junk". It isn't that they may not last as long, I understand that. Especially if they aren't being used much like a home hobbiest, hell yeah, it's killer, so what if they don't last long? Under a home hobbiest hands it's not being used much, so it will last forever. The problem I have with MANY of their tools is they don't work at all, or at least not nearly up to the level of the quality tool. So the pro who wants to save some money is working harder, spending more time to use it, while the home hobbiest thinks the poor work it is producing is HIM when in fact no one could produce quality work with the tool he bought at HF. So many of them are simply junk.
The "MIG Welding pliers" I bought are a good example. They wouldn't even fit into the nozzle! The quality Forney is on the right.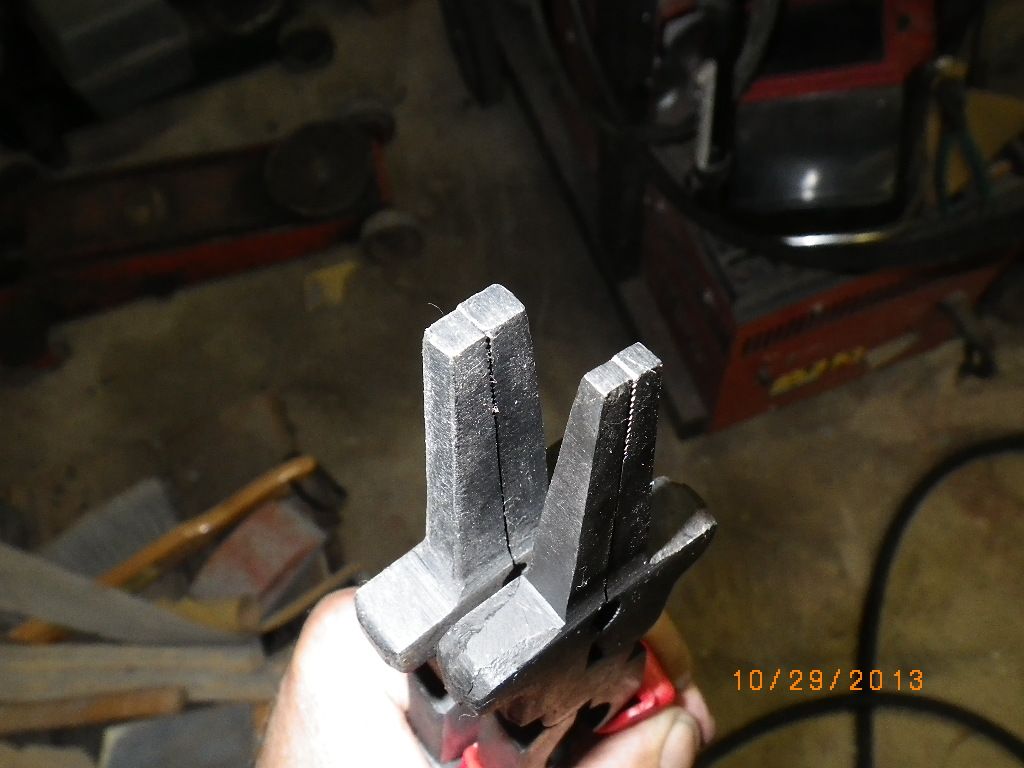 And the hoses, oh yeah, the hoses I bought for my torch!
As long as you KNOW what you are buying (and I thought I did buying these two pieces of crap) maybe some good reviews from guys like you on forums who have used them successfully. My HF staple gun worked great to do my top on the Gran Sport and still working great for other projects.
Guys, I highly recommend picking up one of these tools and a few boxes of different sized staples, they are VERY useful for many other projects around the garage and home. It was on sale (without a 20% coupon even) for something like $17. It's a HELL OF A TOOL for only $17!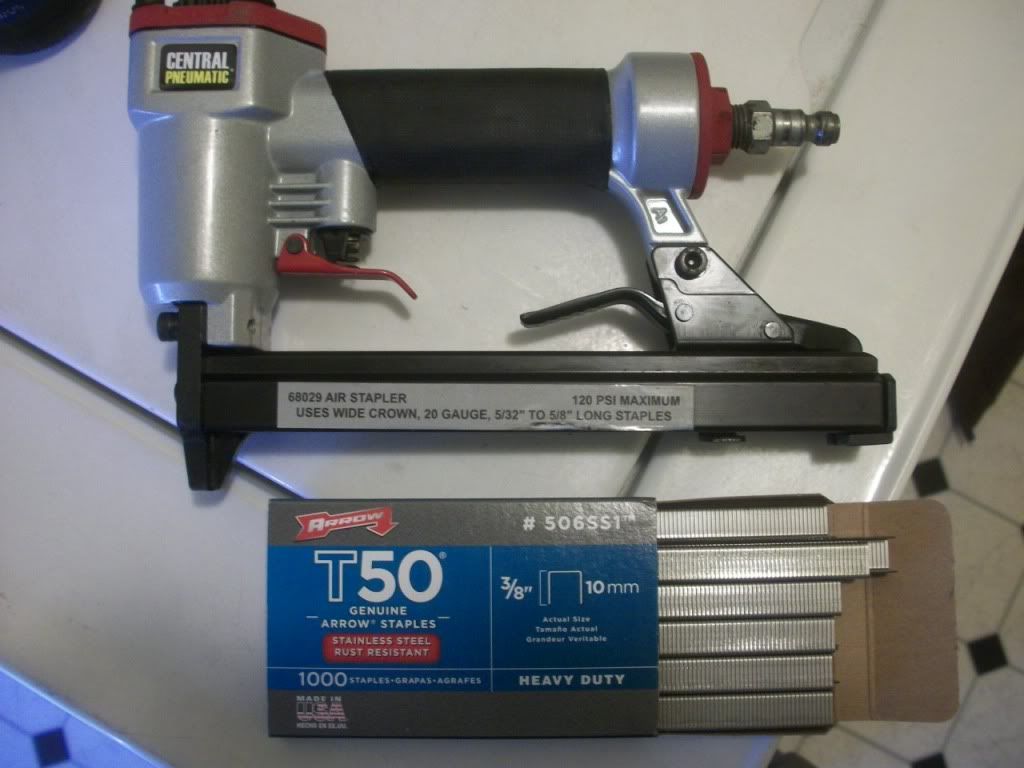 Brian