This is one of those tools that until you have it you just don't respect what it can do for you. What it does is simply vacuums the air out of the cooling system, then you open a valve and it sucks the coolent into the system, how cool is that! It obviously isn't a must have but darn it is nice.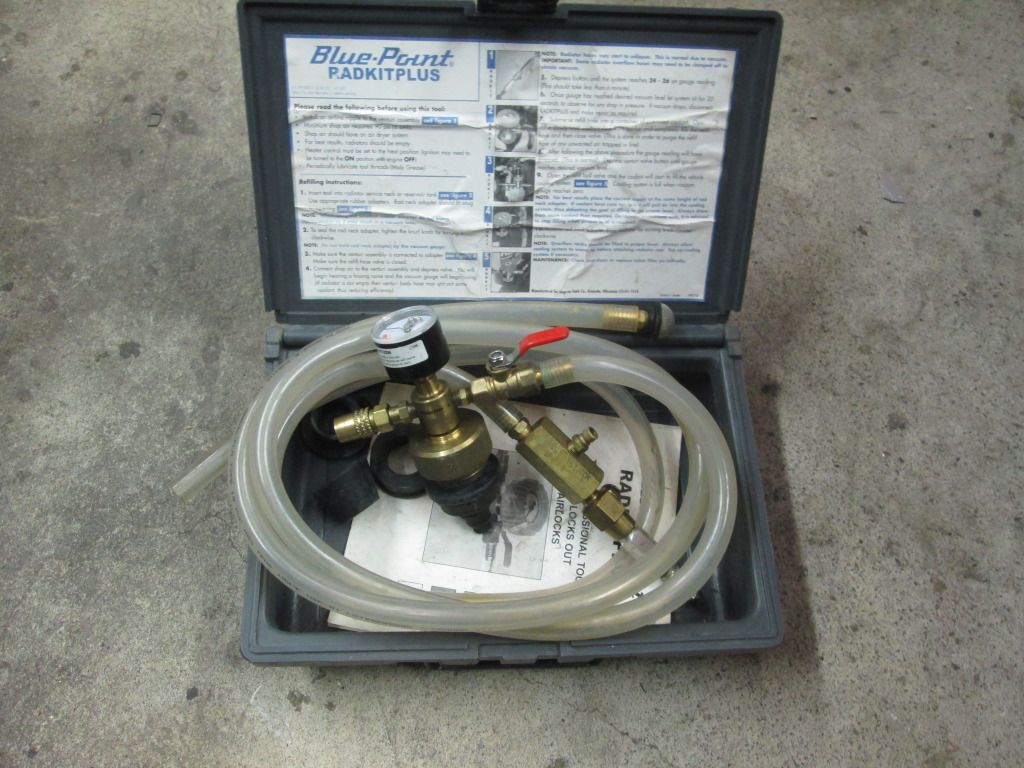 Here's one for $73
Click here
On many late model cars you simply must use it but on older cars it's just darn convenient. It is sucking all the air out of every part of the system including the heater.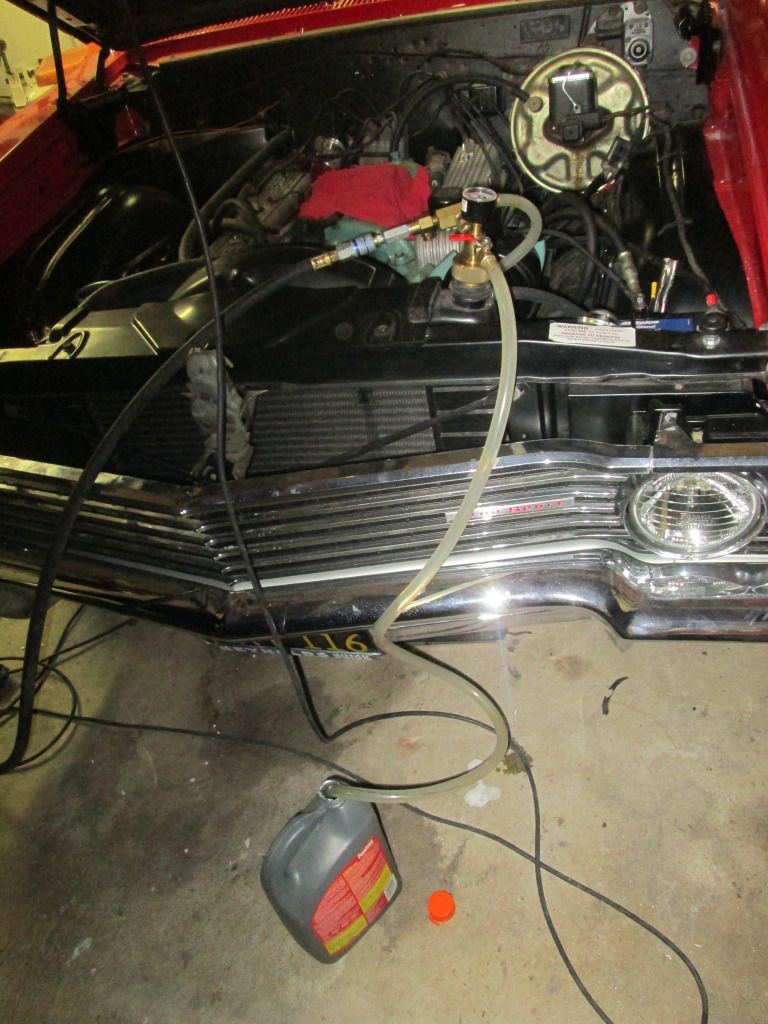 You have a gauge so you can see if there is a leak. Now this isn't quite the same as pressurizing the system as far as leaks, you should do both.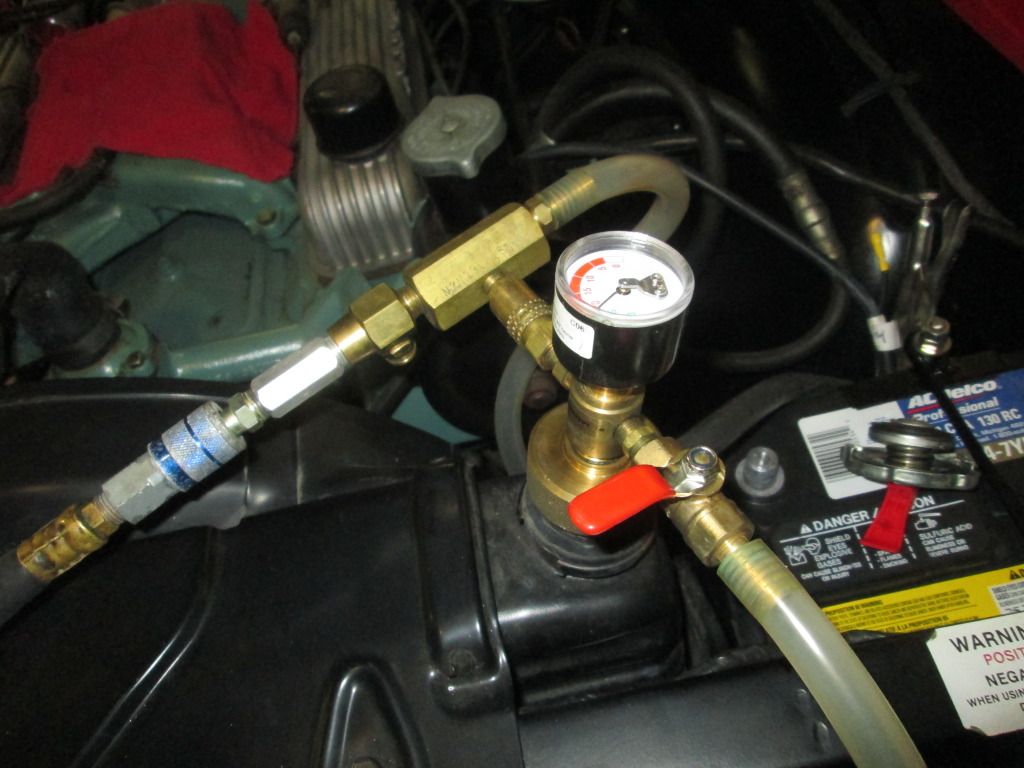 I am sure you can find a cheaper one (mine is Snap On, NOT cheap) but here's one for $189.00
Click here
As you can see it sucks ALL the air out.
Anyway, it is so nice knowing you have done it right.
Brian