so recently i bought a new daily driver, i got a 94 dodge 2500 4x4 with a cummins and a 5 speed. its a pretty decent truck, reliable, somewhat fun to drive and great mpg but it is a dman ugly truck. iv really been wanting to paint it matte black but i really am not sure which route to go. i could spray apint it myself or i got a quote from a shop for 400 bucks for a tape and spray. either way ilkl have to do some body work and get it all preped up myself so im really leaning towards just painting it myself. the truck cost me 5,000 bucks and i really was paying for the drivetrain, never been much on dodges so im not sure if this truck is really worth even 400 bucks worth of paint.
i guess im just looking for opinions on 2 things, 1: with a matte black paint job will anyone even notice that i payed for a "real" paint job? its just matte black, right? and 2: whats a good spray paint to use, im definitely not going to use something crapy, i was reading on asome forums here and there about eastwood flat black primer being a good choice for drag cars, muscle cars, ect. what do you guys think?
heres what she looks like right now, it looks ok in pics but the paint is really rough, its just peeling everywhere, half the hood is bare, it has freckles everywhere. it looks like a beet up construction truck with a lift kit... really not my style.
its an ok looking truck(cant get too excited over a dodge lol), i really wanted to do a black and red theme to match the chevy, i think the flat black would look cool against my red crossover steering setup.

wish i could still be driving the chevy but i cant afford too so its tie to get the dodge a little more my style.
old daily driver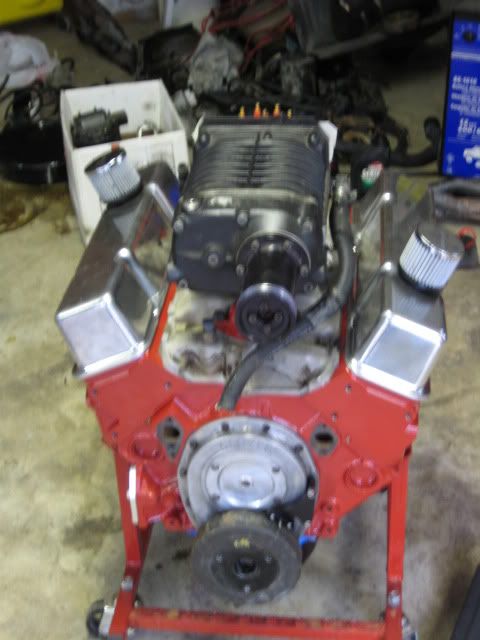 new