On my 32 Roadster ... I run 165X80X15R's on the front and 235/75/15R's on the rear ...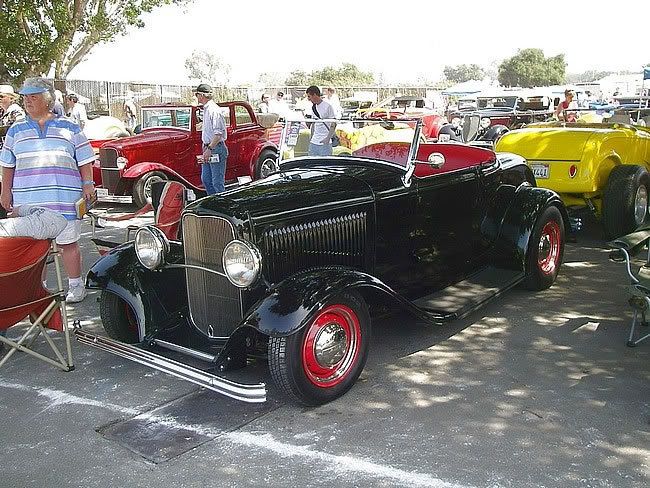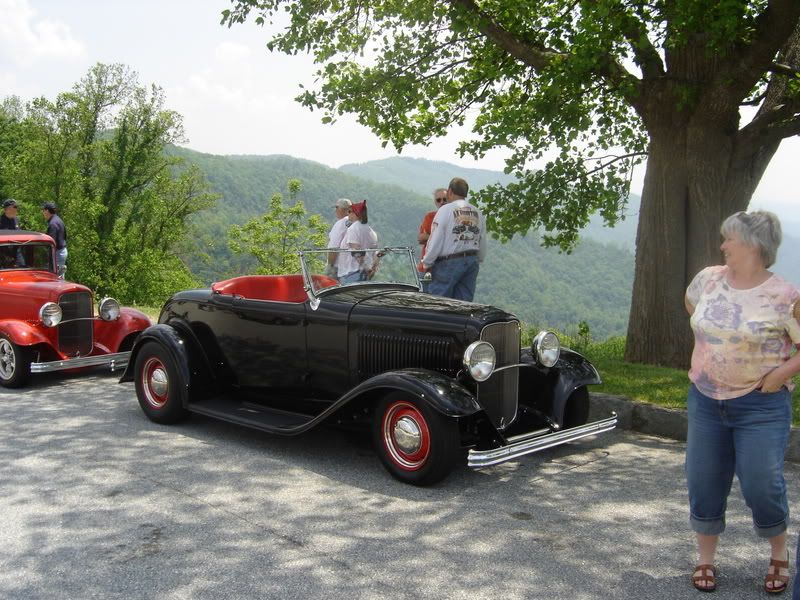 And the same on my 32 3W coupe
The 32 3W coupe has actually settled down a little in the front ... since this photo was shot. Couple thousand miles will make one settle
See second photo ...
I have had other 32 Fords and tried different tire sizes ... these work the best for me ...
The 165/80/15R is enough tire for the front ... and the 235/75/15R is large as I want on the rear. Any larger tire ( wide or tall ) does not fit the rear fender as well ... and adds weight to the unsprung weight ratio. The lighter the tire ... the better the ride. With a light car and a short wheelbase ... working on the reduction of unsprung weight really helps the ride. If you like to actually drive your Hot Rod like I do ... I want a decent ride for the 300/400/500 miles weekend trips my wife and I like to take. Also ... a decent ride makes the wife ... want to go off for the weekend ... MORE.
Here is a shot of the rear fit ... with a 235/75/15R