IMHO ...
You have to cool a thermostat ...
160 is NOT a good range for a SBC anyway ...
Proven fact that most SBC's make more power at 200 than 160.
With a 160 thermostat ... the thermostat is open most of the time ... because your engine is running at 160 or so. The coolant is not staying in the radiator ... long enough to cool down ... IMHO ...
Lets try a experiment ...
change the thermostat to a 180 or a 195 .. and see what happens ... I believe the temperature will NOT climb
A shroud is a good thing on most cars ...
I run one on my 32 Ford with a Walker radiator and a Walker shroud. I also use a 195 thermostat ... and my 430 Horsepower engine runs right on the thermostat ... even in the HOT, HUMID South ...
... with a FULL HOOD ...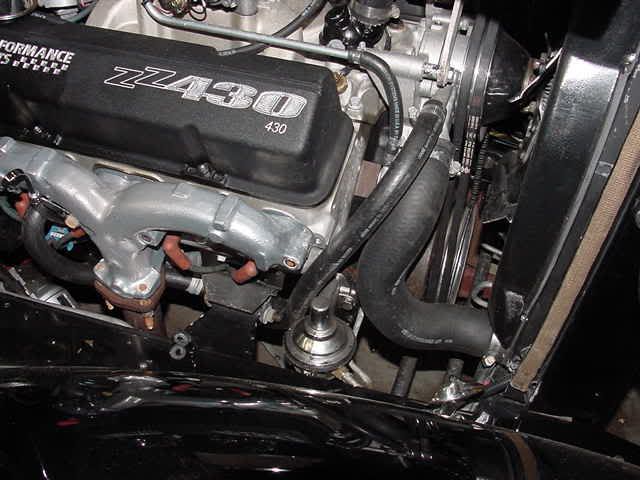 I also run a ZIPS ... raised water pump ... for the SBC
See this thread for more information on the raised water pumps. The riser allows a lot larger mechanical fan ...
http://www.jalopyjournal.com/forum/s...d.php?t=119484