Been lurking on the forum for a few months reading all the posts I could about compressors. I came across a deal on CraigsList this weekend and bought this for $80:
[IMG]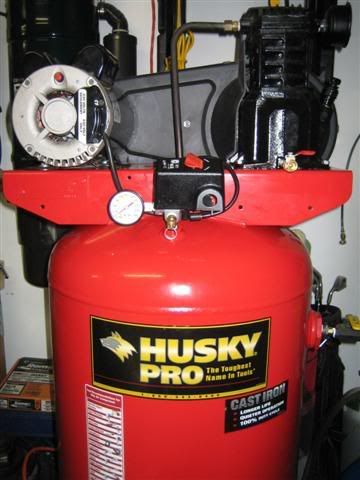 [/IMG]
I knew I was in for project when I went to pick this up as the compressor was more or less taken apart except for the motor and pump. He told me that it did run before he took it out of service. I turned the pulley to verify the pump was not seized up. Both motor and pump spun with ease so I gathered up the loose pieces, paid the man and went on my way.
Spent most of the weekend cleaning up the compressor (new fittings, changed the oil) and putting all the loose parts back on. When I hooked it all up and turned it on, nothing happened! Checked all my connections with the multi meter and verified that there is 240V (10/3 Romex connected to a 30A breaker) going the motor. Thought it was a bad pressure switch so I bypassed that and hooked the motor up directly to the hot leads and ground wire. Still nothing. Is the motor bad? Anything I can do to test this further or is my only recourse to try and find a new motor?
[IMG]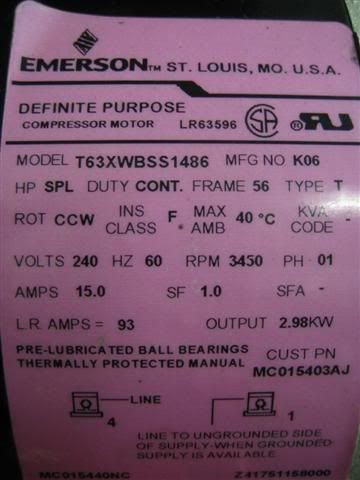 [/IMG]
As for the pump, when I drained the oil it was very dark and had a lot of metal shavings in it. Iím sure the original owner did not change it the entire time he had in service (a little over a year). The intake filter was VERY dirty as well and filled with oil. Is there a good chance the pump is toast too? Any tests I can try without a motor?
If any of the other fantastic members have any input, Iím all ears! Thanks in advance for your advice.
BTW, this is a great forumÖ.