IIRC, I've seen them on factory cars, so it isn't unheard of.
I'd make the bar as long as possible and bush the ends with rubber instead of heim joints, to prevent binding.
A better choice for a lateral control with leaf springs is a watts link, as it allows no lateral movement throughout the suspension travel.
Here is a pic I found on the 'net.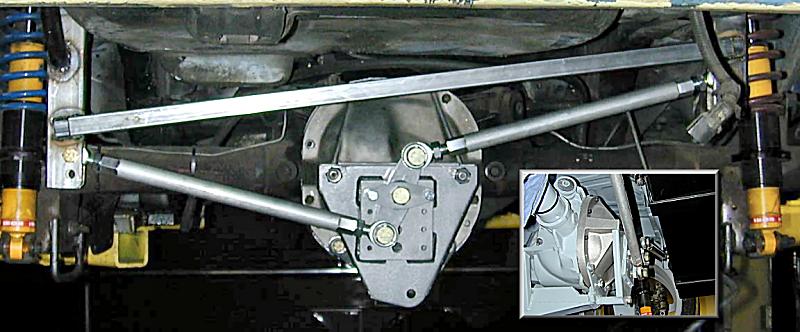 The links can either be on the housing or frame.
Later, mikey
BTW, my dad's name is Antny,(Anthony) too
When he moved to Ca he shortened it up even further to Tony.
I was born in Brooklyn, it's been a long time since I been back.