No magic here either, but you could cheat by using a taillight converter, like the type you would use to combine separate brake and turn light circuits for trailer lights. Except in this case you would use the converter to combine the park and front turn light circuits. Something like this would work:
Curt Mfg. Part # 58240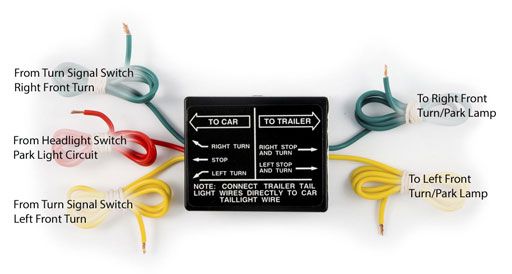 Of course the park lights will be just as bright as the turn lights, but if you're OK with that, this is your $10 simple solution.
Hope this helps....