My 97 Suburban hasn't had OD since I've owned it (about 8 months) and just recently lost 1st. I had the "Shift Solenoid A CKT malfunction or stuck open" code in the PCM and after a little research figured it was the solenoid. I dropped the pan this evening and, lo and behold, there's parts in it! Just one part, specifically, a small plug or plunger that I've circled in the diagram below: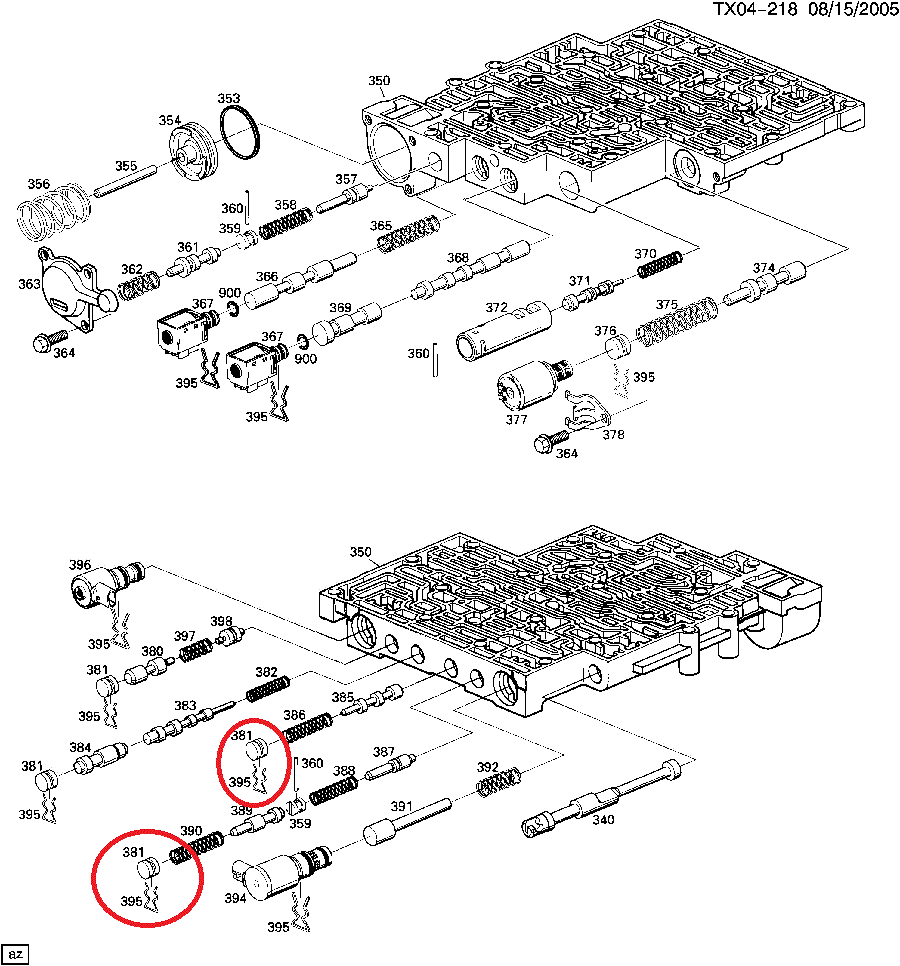 I don't remember which one it was, but I pushed the spring back in and stuffed the plug back in and it stayed (wasn't aware that there was supposed to be a clip... it wasn't in there). I replaced solenoid A and reassembled the tranny. Upon test driving, I found that my problem still persisted. It started out in 2nd, upshifted to 3rd, and only downshifted to first once when I punched it. My questions are as follows:
1. What is that part?
2. What does it do?
3. Is it related to the afore mentioned problem?
Any help would be greatly appreciated! Thanks guys.