Quote:
Originally Posted by cobalt327
Reduced hex diameter bolts work OK on most headers- which I hope you'll be using and not the stock manifolds. Sometimes you'll need special tools to get to them easier; below are my "header tools" (like heavy duty ignition wrenches) that fit most 7/16" reduced hex header bolts just fine.
Obviously my open ended tools are for a 6-point hex.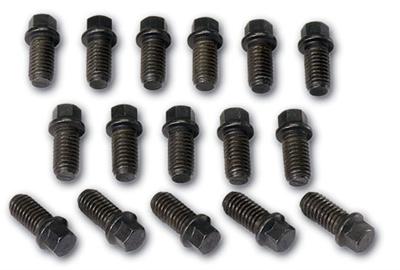 There are several different types of retention used for header bolts. Some options from a search for "locking header bolt":
Specter pre-drilled safety wire
Stage 8 bolts (nor grade 8)
Percy's split lock bolts, etc.