well i got the front end stubbed and plated.
and axle mounted.
my caster is about 8 degrees!
ever try to turn the wheels by hand, when 3 others are pushing with 8 degrees of caster???? HAHAHAHA
i ran my hand over...GOOD TIMES!
well, that will be fixed in time with a combo of 4" blocks to raise it in the rearend, longer front shackles for the front leafs, and the weight of the engine n trans..
are angle shims advisable on a front beam?
next week the 326/th400 will be dropped in.
the floor needs replaced so im going to set the engine back as far as i can!
mabe between the driver and passenger seats!
BEFORE....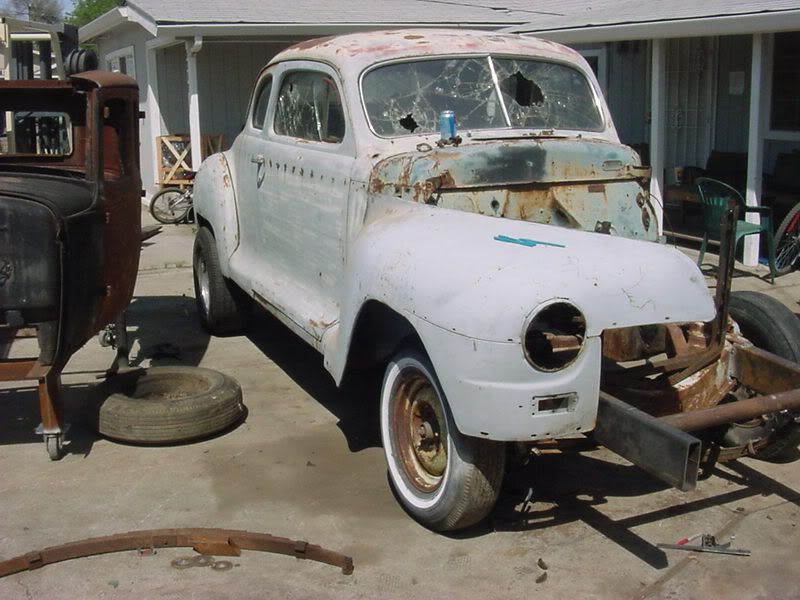 AFTER!!!!!!!
[IMG]http://i109.photobucket.com/albums/n80/h0trod389/MVC-385F.jpg[IMG]