Here are a few more pictures of the car.
The stock version...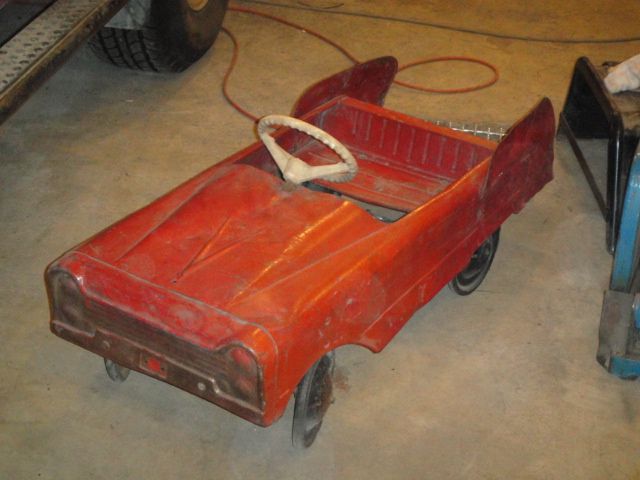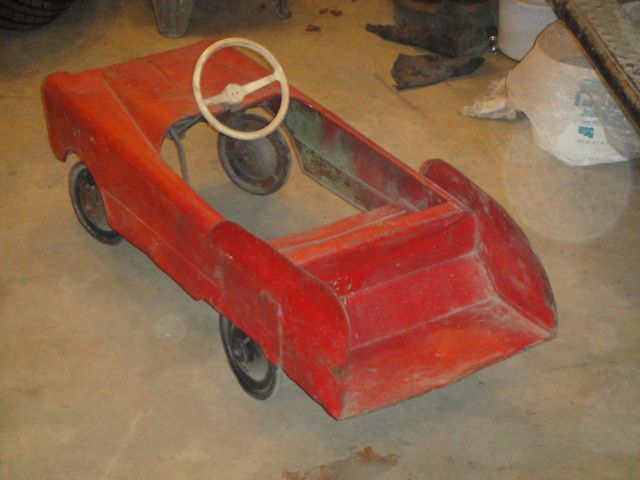 Bounty Hunter....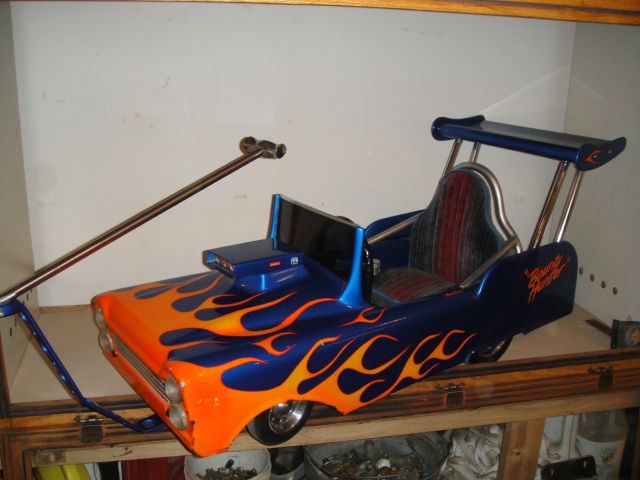 The roll cage is 1/2 inch wire conduit and the shifter is a 60's three speed bike shifter with a weed wacker piston. An old Walkman tape player (You are showing your age if you know what this is) is the sterio and it uses amplified speakers. High tech in 1994.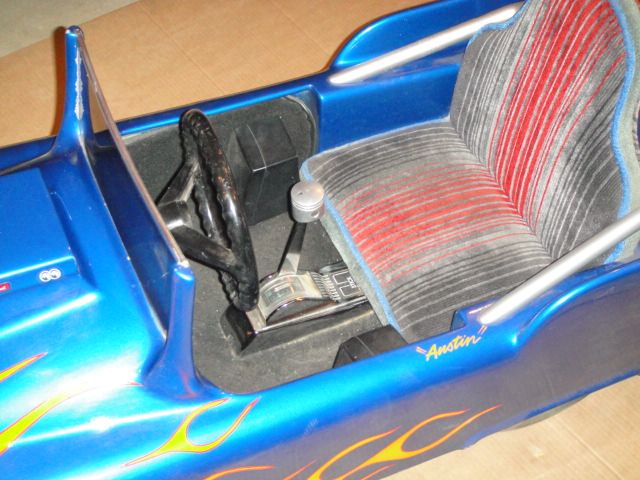 The gas pedal is a foot dimmer switch cover.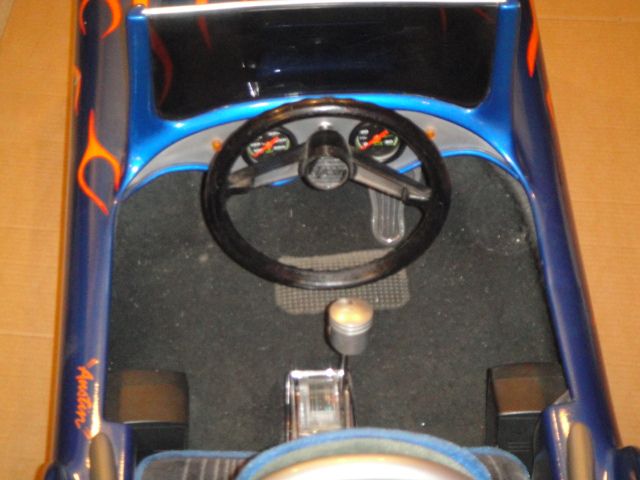 This is the trunk, dual exhaust and wheely bars.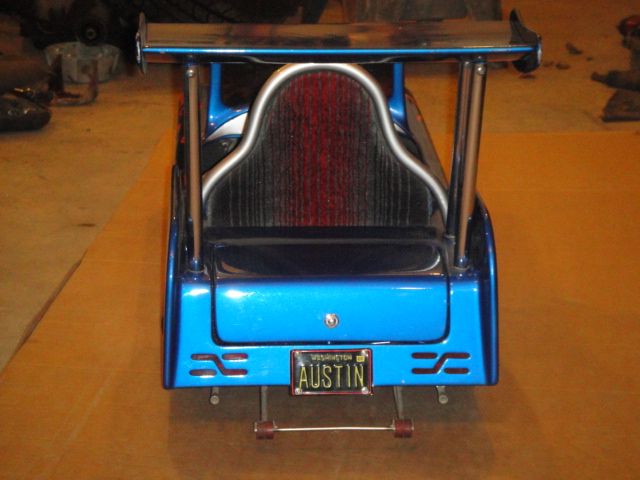 The handle hooks on using a seatbelt latch.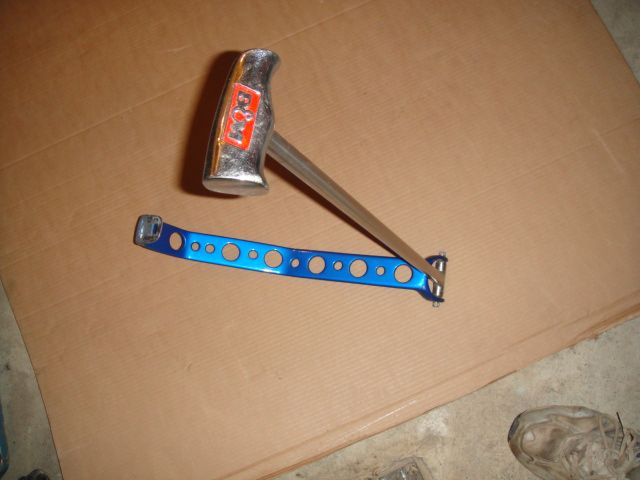 The battery is from a Power Wheels car and powers the headlights and taillights.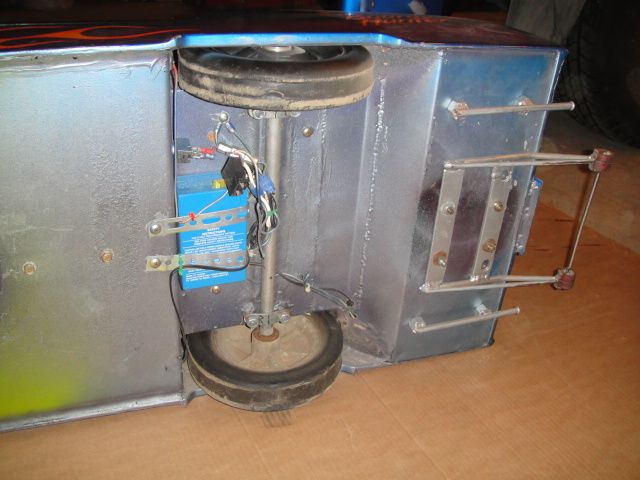 The front wheels / suspension are from an old door to door mail cart. It swivels using a standard trans throwout bearing. The black behind the front wheels is the carpeting on the floor.