the 4 foot T8 two bulb fixtures are the most efficient and effective way to light a shop that has less than 14 foot ceilings
what i typically recommend is to install duplex outlets in the ceiling and use the 2 bulb, t8, 4 foot fixtures with a 6 foot cord
use zones to switch the outlets for area specific lighting
home depot has a nice shop light with a protective wire guard over the bulbs for a decent price
the
homedepot.com
site is down right now or i would give you a link and a price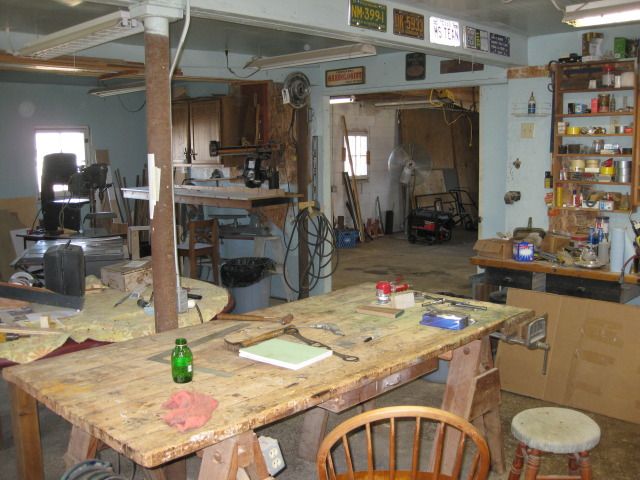 for the math: volts x amps = watts 120v x 15a = 1800w don't go over 70% load, so: 1800w x .70 = 1260w available.
using your qty 9, 2 bulb, 8 ft requirement converted to 4 ft bulbs = 36 bulbs. each 4 ft, T8 bulb is 32 watts
32w x 36 bulbs = 1152w, so yes a single 15 amp circuit will provide enough power for your lights.
however: if one of the ballasts goes bad, shorts out and trips the breaker; you will lose all your lights.
if your ceilings are higher than 14 feet, use the 4 bulb, 4 foot T8 fixtures or just add more fixtures
you will find better prices on the 4 foot fixtures than the 8 foot fixtures
most 8 foot fixtures require direct wiring vs a cord