Things have changed so much in the last decade when it comes to color matches. Painters blend EVERYTHING and don't spend the time they once spent matching colors. Back when I was a young whipper snapper I walked to work up hill both ways in the snow, with no shoes.
Honestly, it has REALLY changed. When I was new to this business you got ONE formula and
YOU
matched it by hand to get it closer. Then came base/coat clear coat and blending became much more acceptable. Blend into the next panel became the norm. But even then we blended within the panel much more than they do now. I would blend a fender to hood with only a few inches, they simply don't do this anymore, the hood will get blended.
But it really went nuts when the paint manufacturers started offering "alternates" or "variants". They will have as much as 10-12 or even more formulas for the same color! The auto manufacturing hasn't changed, there were always varying shades of the same color because of different "batches" of color that was sold to the manufacturer. It's understandable that a 55 gallon drum of paint sold by PPG in January is going to be a different shade of color than another 55 gallon mixed up a year later and sent to the factory to paint cars. Those variants were matched by the painter a few decades ago, he tinted those colors and made them blendable or panel paintable close.
Now, the average painter has lost that skill because the paint manufacturer provides a bunch of "alternates". Today "matching" a color by the typical painters skills is simply picking the closest alternate formula! They have lost the skills needed to actually match the colors.
I had no color chips of your Lotus but these are four variants of a yellow for a Ford that will give you an idea. These are all the "same" color code. My cheapie camera didn't do it Justice, all four look pretty different and not even close to good enough for a panel paint of your door in the middle of the side of that car. It would stand out like a sore thumb with any of these colors.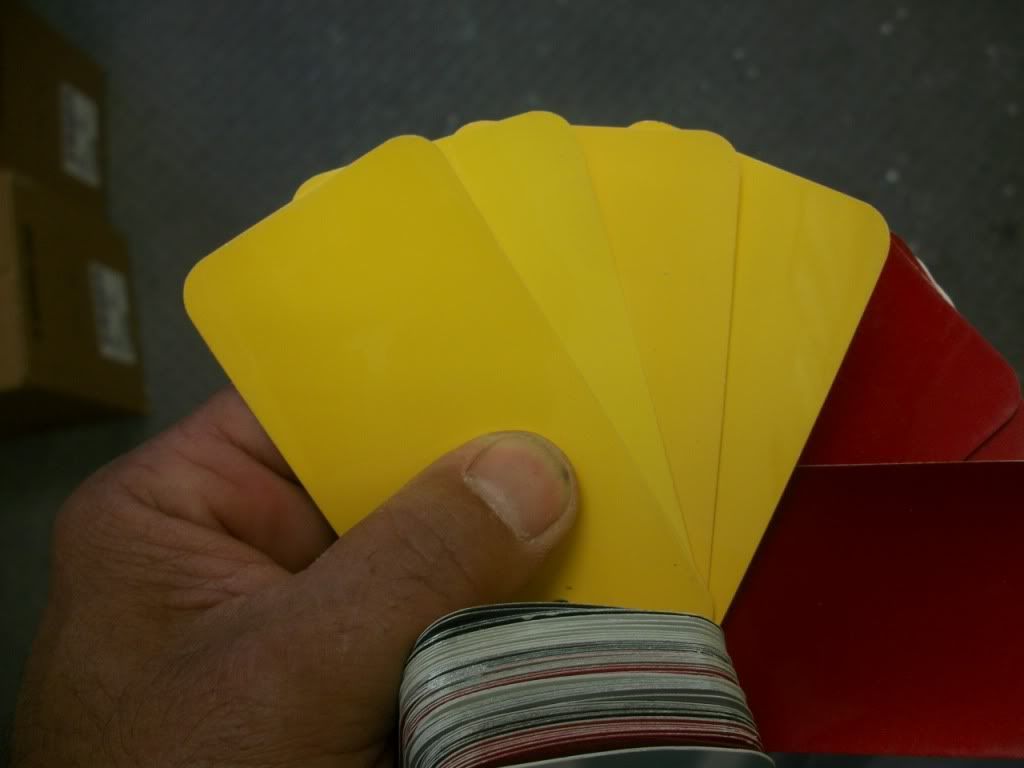 I am thinking, you car is going to be blended to make you happy with the match.
Brian