Now that the frame is built I needed to find a way to get it into the backyard for blasting. I also needed easy access to the underside and I was tired of fighting with my grandson to help me lift/move it. I started thinkin'. I've got a pair of cheap HF engine stands. One I've had since the 80's and the other I picked up on CL (brand new) for $10 for just such an occasion as this.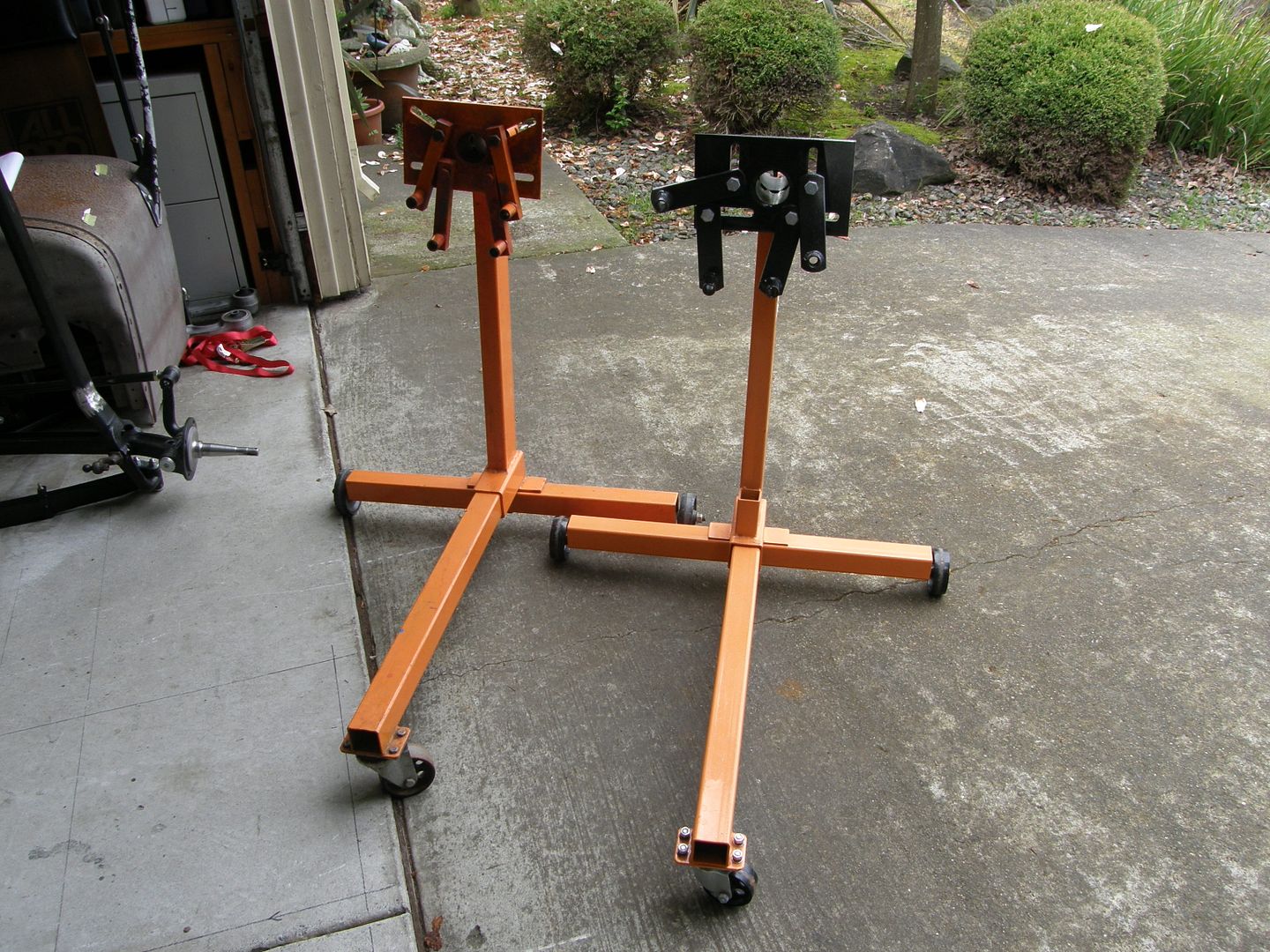 Build materials include the stands, a chunk of scrap steel and 1/2 a stick of 1" square tubing.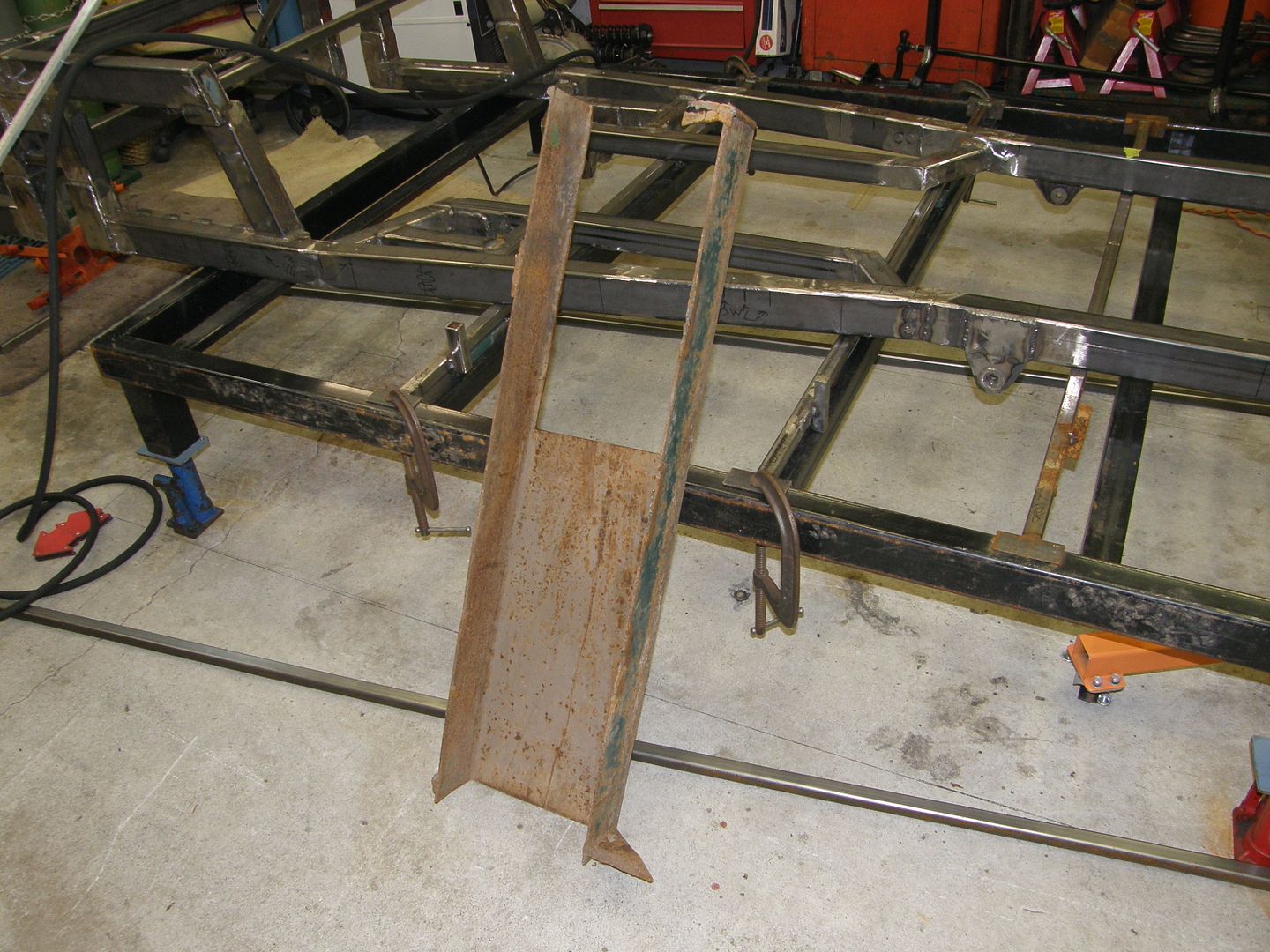 I built some front and rear structures, welded them to the rails and bolted the ends to the engine stand heads.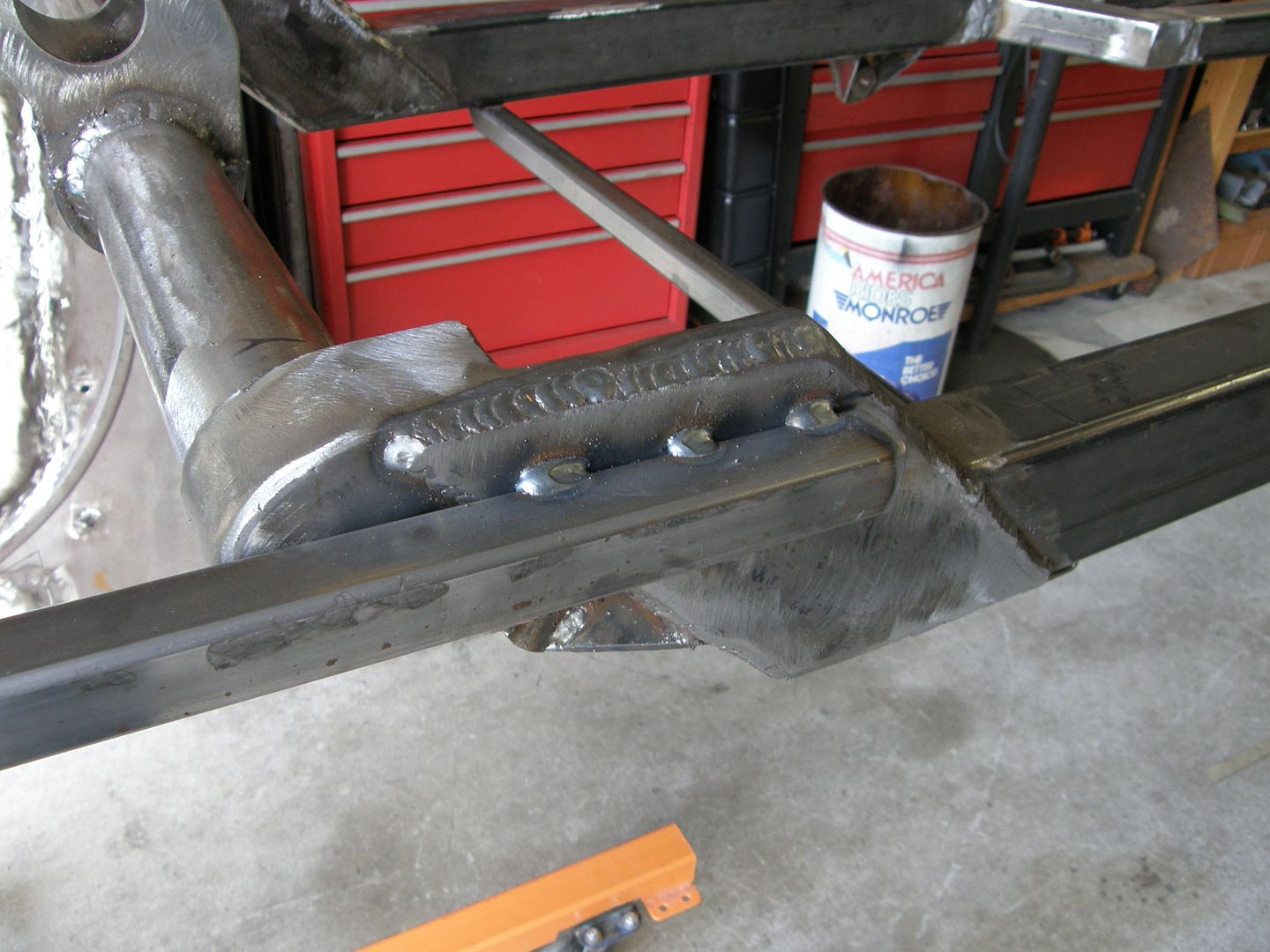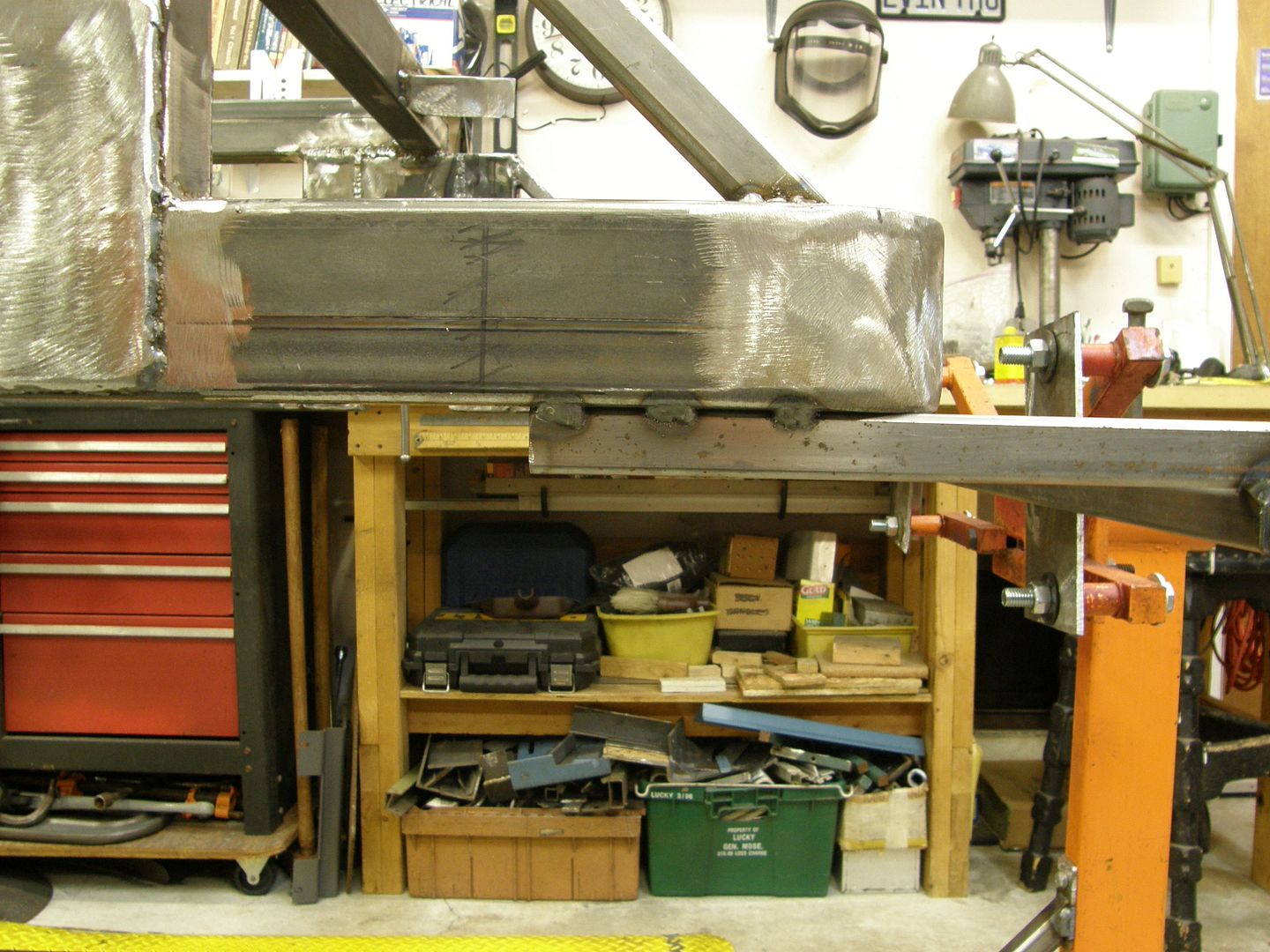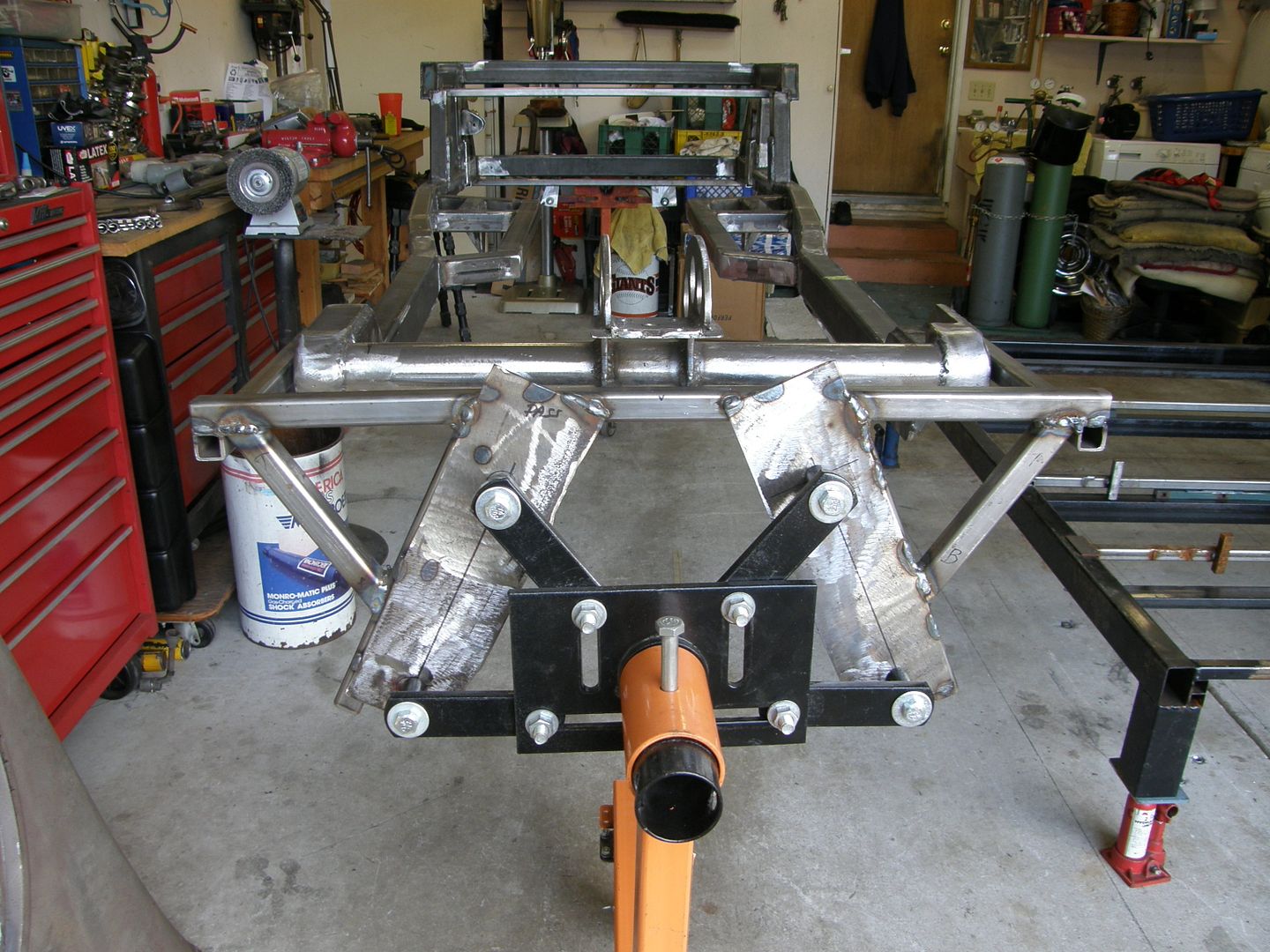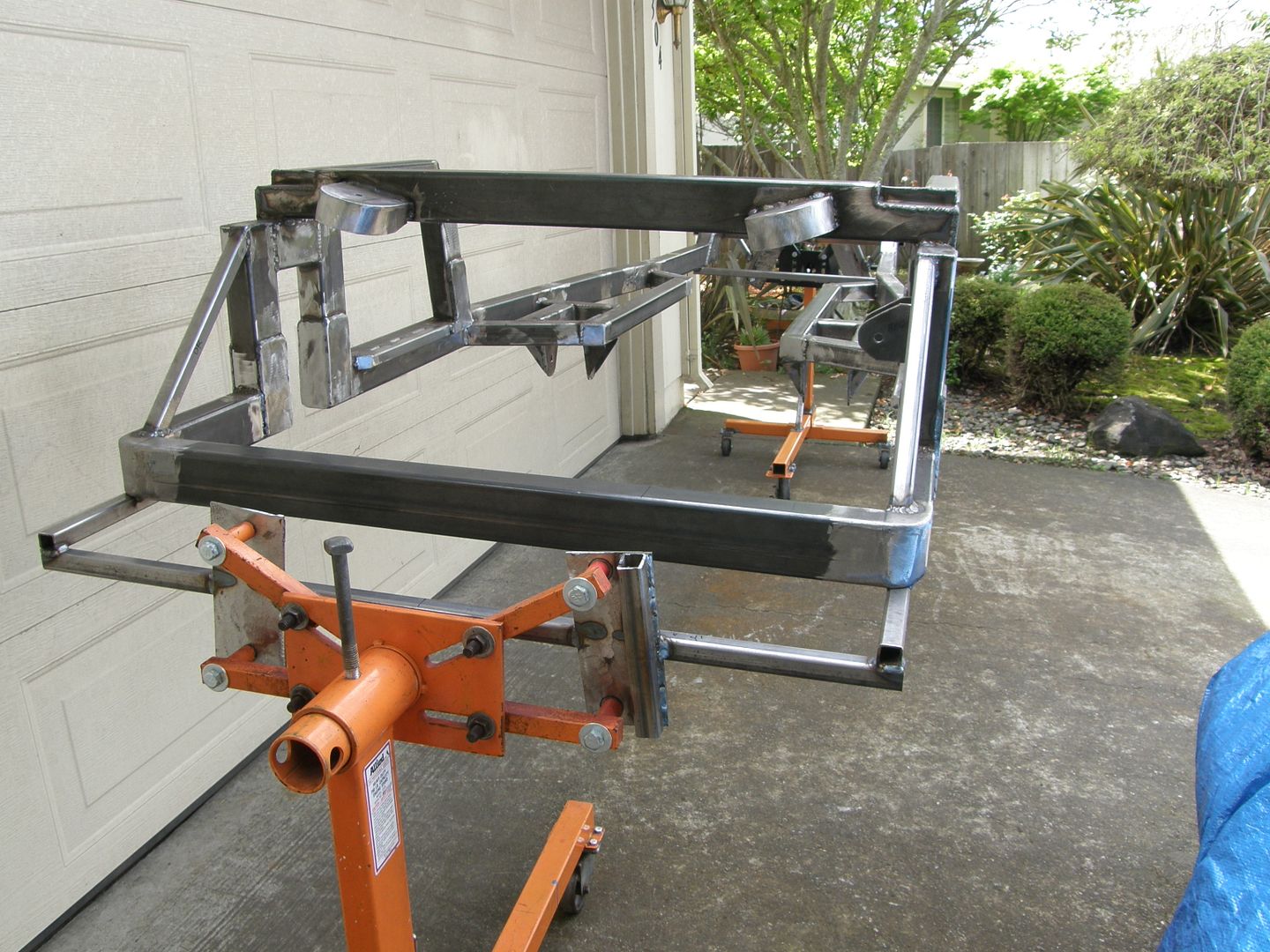 Had to make some mods to the stands. The main bars comes from the factory at a 30* angle.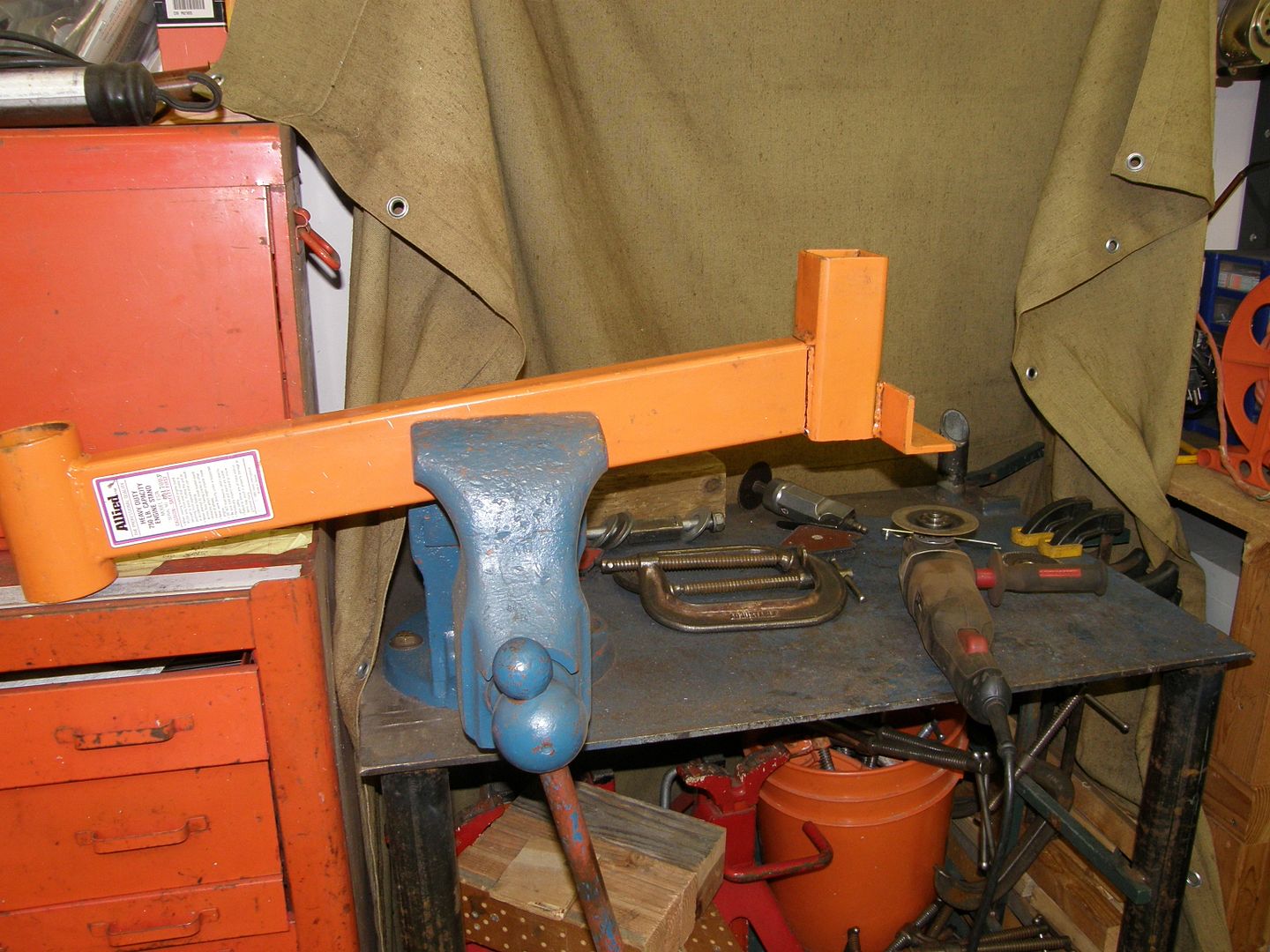 I cut 'em off, trued and leveled 'em to a 90* angle. I added removable support bars (for breakdown purposes) and I removed the fixed casters and added turning casters so I could steer the beast!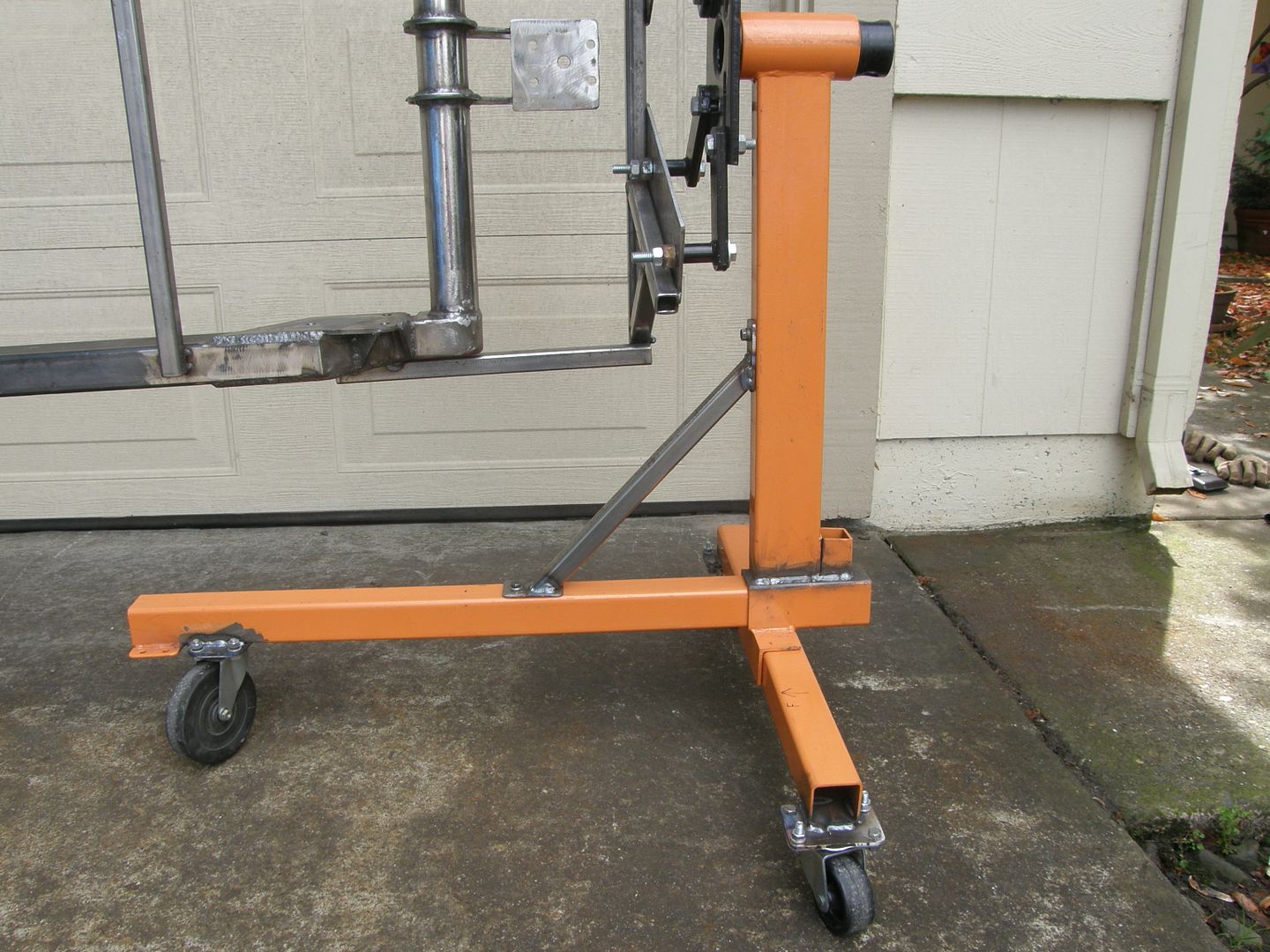 I was gonna add a length of tubing between the stands but it turned out not to be necessary. The whole thing is very stable and balanced! Built the contraption in a day and it cost me virtually nothing 'cause I used materials I had on hand. I greased the inside of the engine stand heads and this thing spins super easy and it's very easy to roll around! Simple to put together. If I can do it, anybody can!